Are you looking for talk summaries, quotes, or a recap of the April 2022 General Conference? Here is our recap of the Sunday Afternoon Session.
President Dallin H. Oaks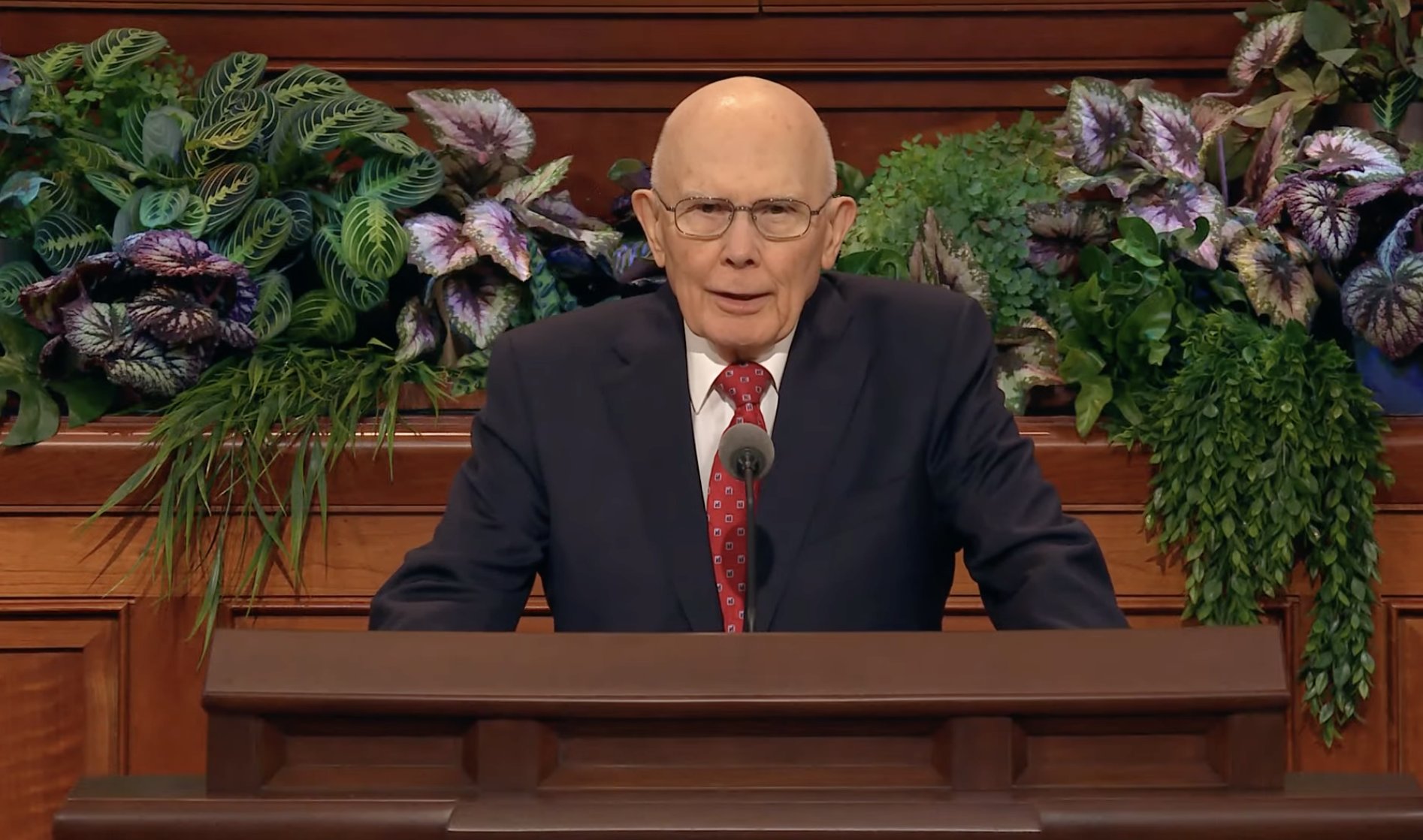 The Plan of Salvation, as known to Latter-day Saints, is a foundational doctrine for members of the Church. President Oaks sought to clarify the doctrines and policies related to it, saying, "I wish we all had a better understanding of the loving doctrine and policies that our Heavenly Father and His Son Jesus Christ have established in The Church of Jesus Christ of Latter-day Saints."
President Oaks continued, "The purpose of the doctrine and policies of this restored Church is to prepare God's children for salvation in the celestial glory and, more particularly, for exaltation in its highest degree."
Our understanding of God's plan gives us distinct views on temples, religious freedom, humanitarian work, the rearing of children, and eternal relationships. President Oaks spoke clearly on the divine doctrine of marriage between man and woman, knowing the belief would provoke frequent opposition. 
"Fundamental to us is God's revelation that exaltation can only be attained through faithfulness to the covenants of an eternal marriage between a man and a woman." He affirmed the Family Proclamation's divine origin, saying, "We affirm that the Family Proclamation, founded on unchangeable doctrine, defines the kind of family relationships where the most important part of our eternal development can occur."
Elder Adeyinka A. Ojediran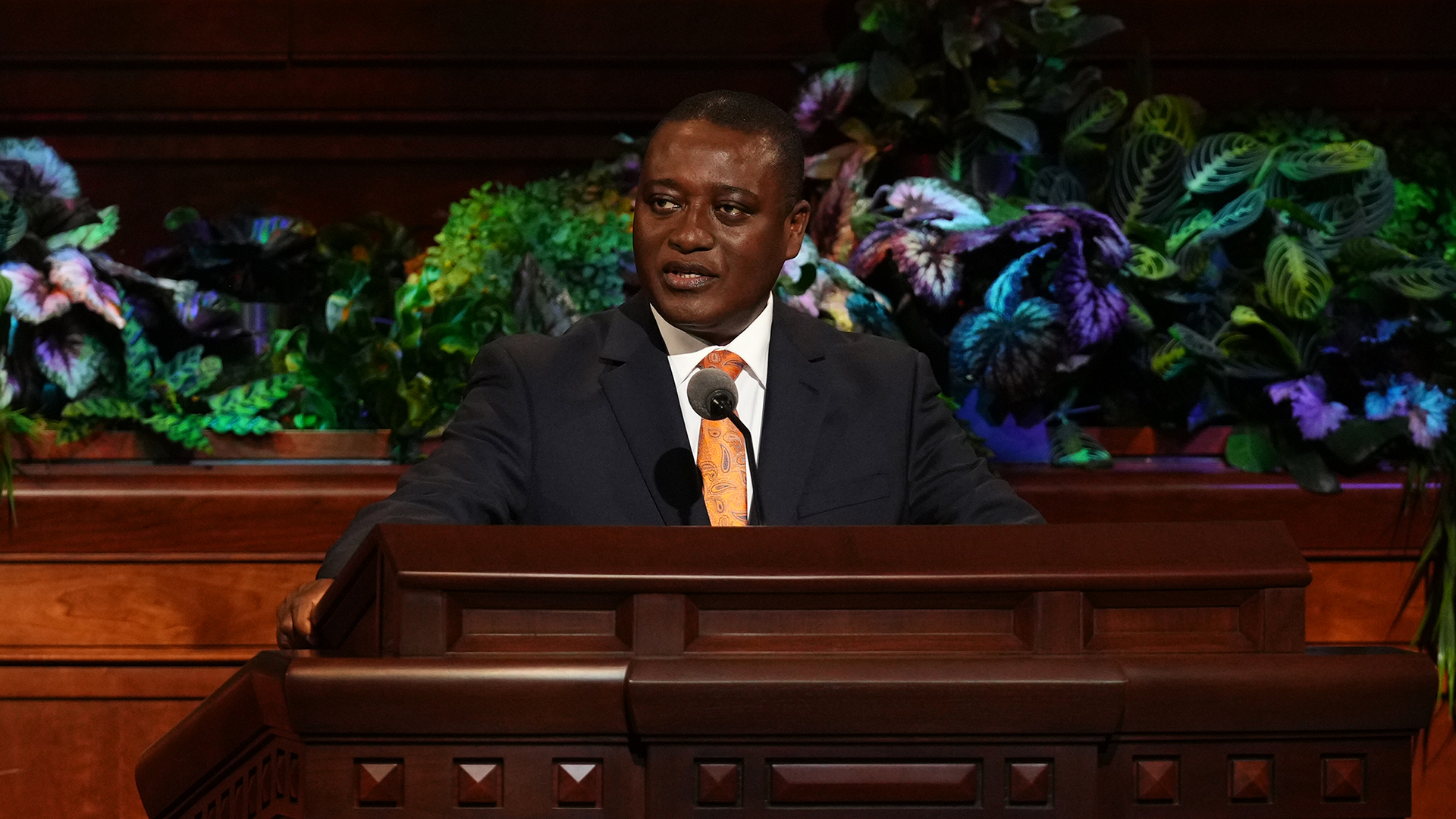 As princes and princesses of a royal king, will we accept the responsibilities and duties of inheriting our Father's kingdom? Elder Ojediran discussed answering the Savior's invitation to follow Him.
"In the scriptures, we find the invitation for us to come to the Lord repeated over 90 times, and more than half of these are personal invitations from the Lord Himself," Elder Ojediran taught. "Accepting the Savior's invitation means partaking of His ordinances and keeping our covenants with Him."
Elder Ojediran shared two things the Savior emphasized to stay on the covenant path. "One, the Holy Ghost can teach us, remind us of the Savior's teachings, and abide with us forever. Two, the Savior instituted the ordinance of the sacrament that we may always remember Him and have His spirit to be with us."
Elder Jörg Klebingat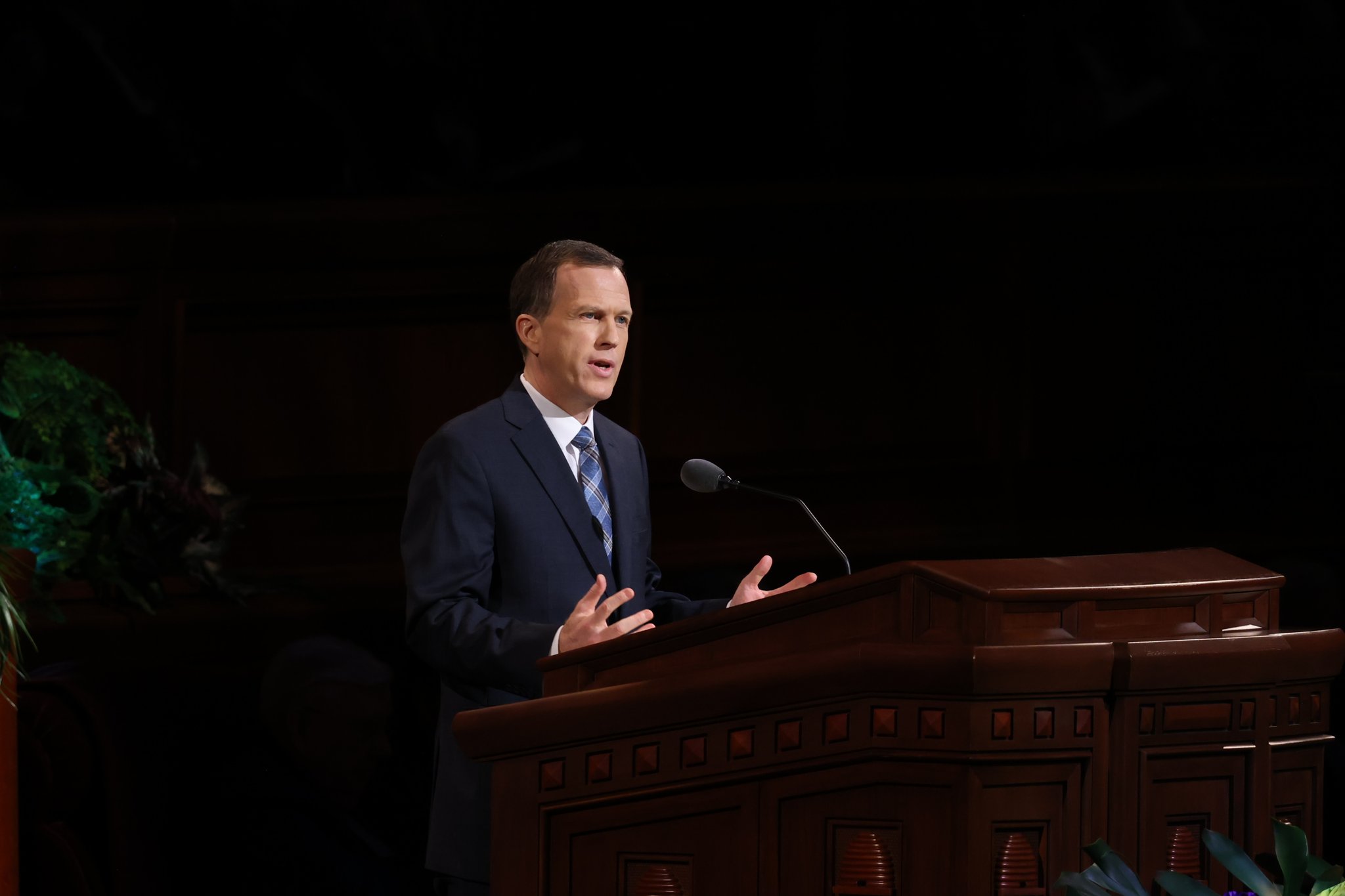 "God won't force us to do good, and the devil can't force us to do evil," Elder Klebingat said. "It is our strength that is being tested, not God's."
At the end of all things, it will come down to the love we had for the Lord and His commandments, and if that love inspired our lives to follow Him above all other things. "Zion and Babylon are incompatible," Elder Klebingat said. "No man can serve two masters. Let us demonstrate our love for the Lord through whole-hearted, voluntary obedience." 
President Mark L. Pace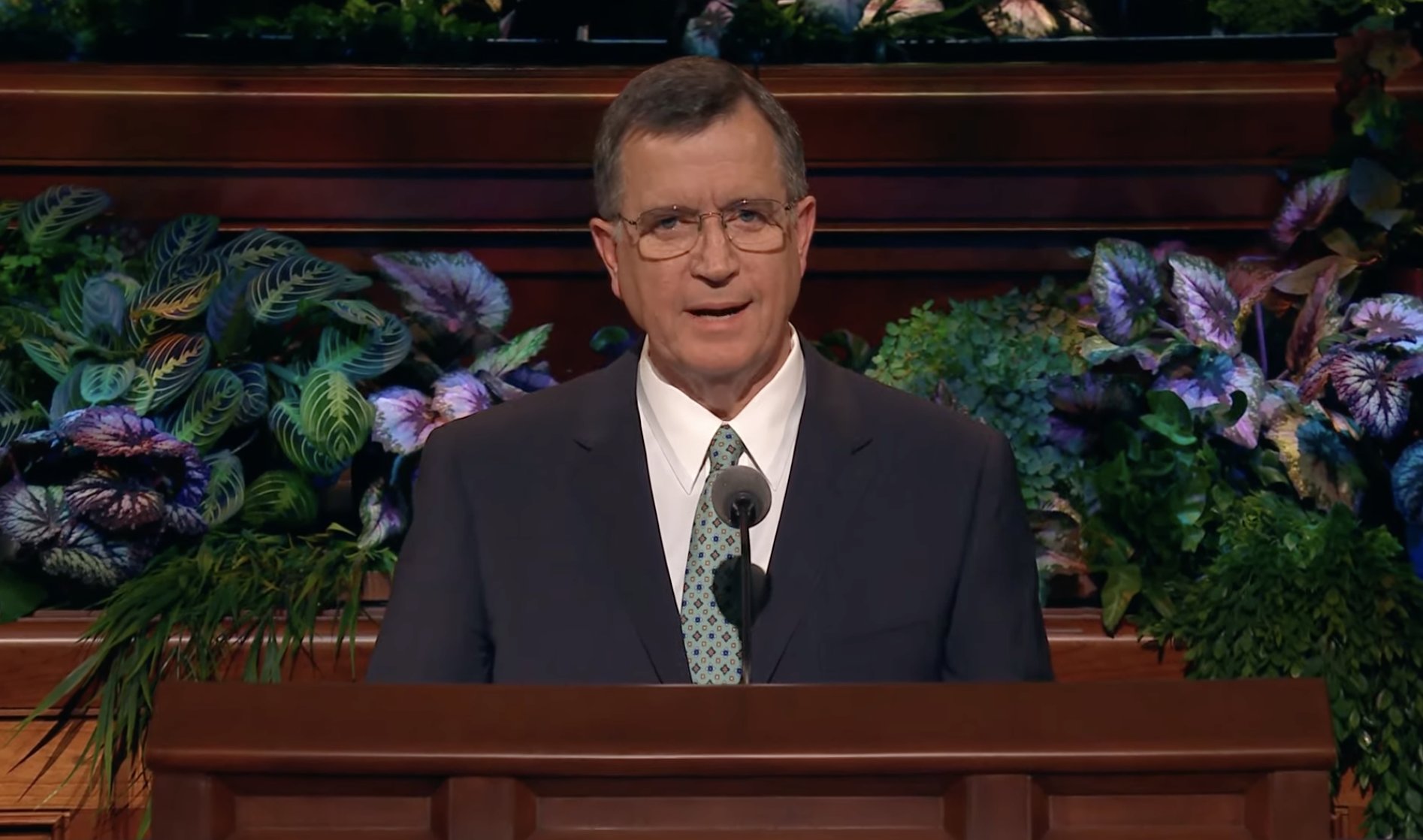 As the Sunday School General President, President Pace spoke on how we can deepen our conversion to Jesus Christ through gospel study and learning. "To be most effective, your experiences with your scriptures must be your own," he said. 
He shared his own pattern for seeking the Spirit during his Come, Follow Me study, asking each week, "What is the Holy Ghost teaching me this week as I read these chapters?" As he ponders that question over and over again, spiritual impressions then come and he records them directly in his manual.
"When we study the scriptures, there is no spiritual famine in the land," President Pace promised. 
Elder Ulisses Soares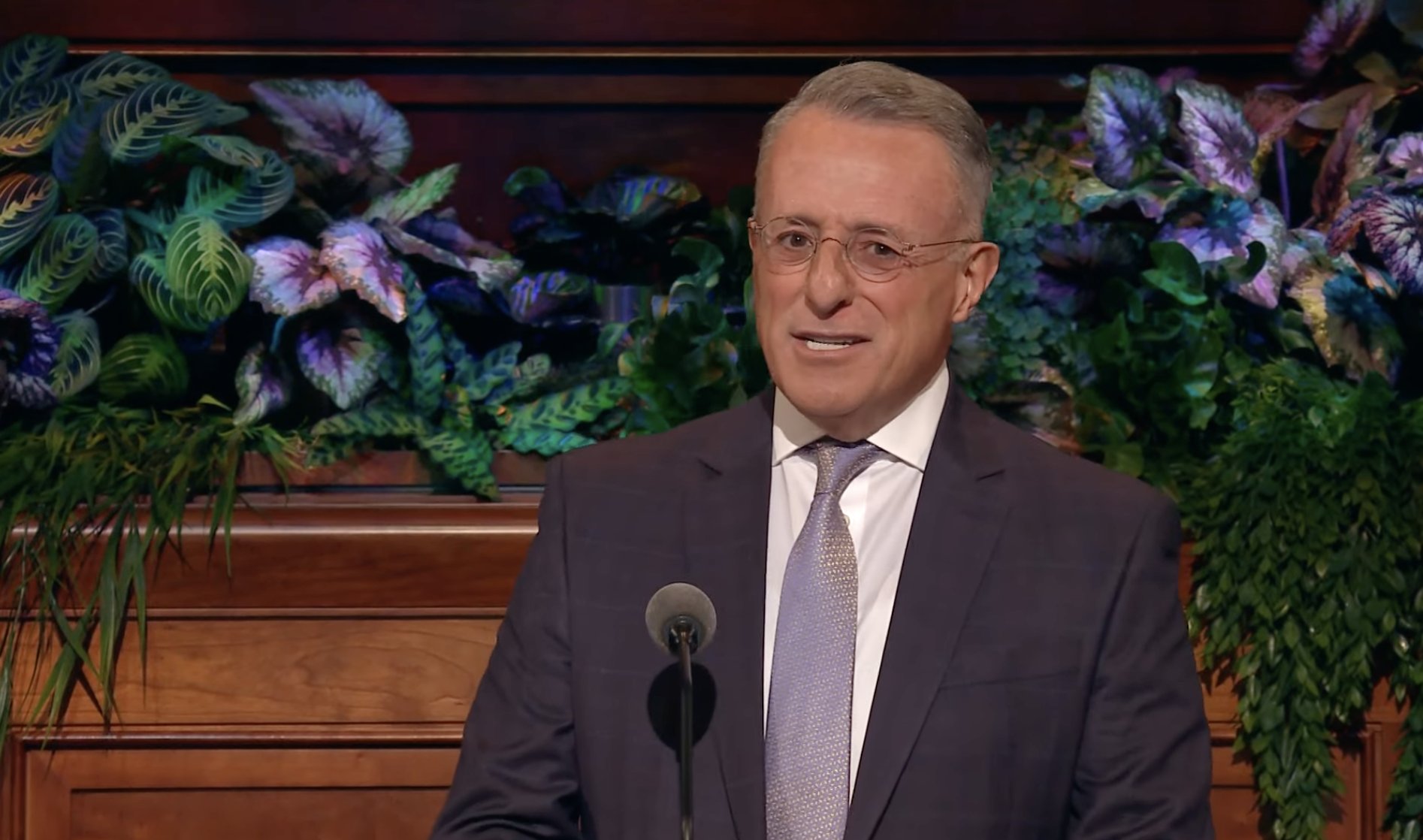 Elder Soares spoke on the spiritual experiences of wonder and awe. "The wonder I refer to is the sensation of emotion, awe, or amazement common to all who wholeheartedly center their lives on the Savior and His teachings and humbly recognize His presence in their lives," he said. "When we are truly in awe of Jesus Christ and His gospel, we are happier, we have more enthusiasm for God's work, and we recognize the Lord's hand in all things."
Elder Soares warned that spiritual apathy and complacency led to a "gradual loss of our excitement to engage fully in the Lord's gospel." How can we fend off such feelings? "We need to immerse ourselves with faith and real intent in the Savior's teachings, striving to incorporate His attributes into our way of being."
Elder Randy D. Funk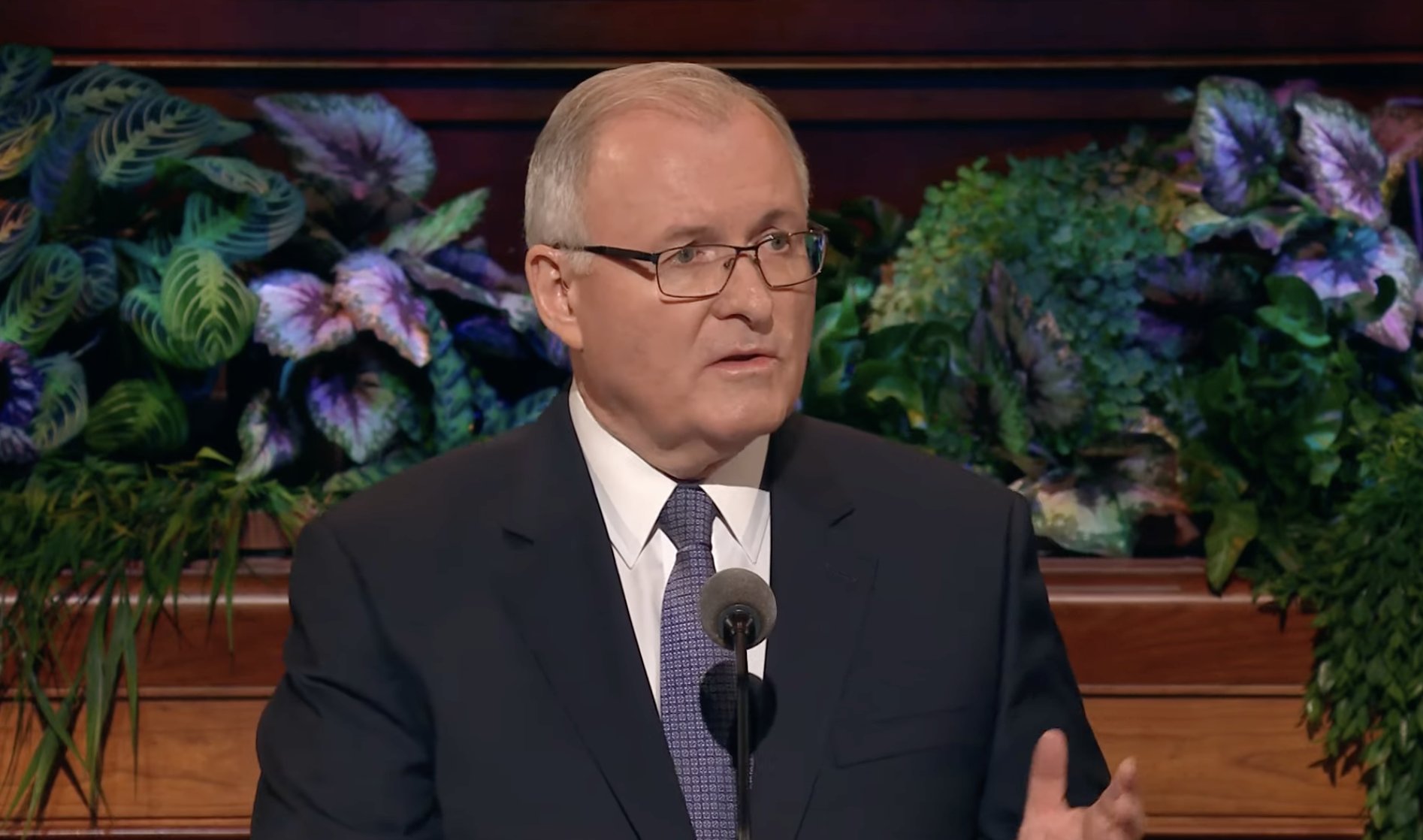 Elder Funk spoke on the oft-used symbolism of being a part of the Lord's fold. "The blessings that flow into the lives of those who follow the example and teachings of Jesus Christ, who choose to be counted among His disciples, are numerous, joyful and eternal," he said of those who choose to come into the fold. "The safety and well-being of the sheep depend on their willingness to come into the fold and to stay in the fold."
"To receive the marvelous blessings promised to those who come into the fold of God requires us to do just that — we need to choose to come," he taught.
Elder Dieter F. Uchtdorf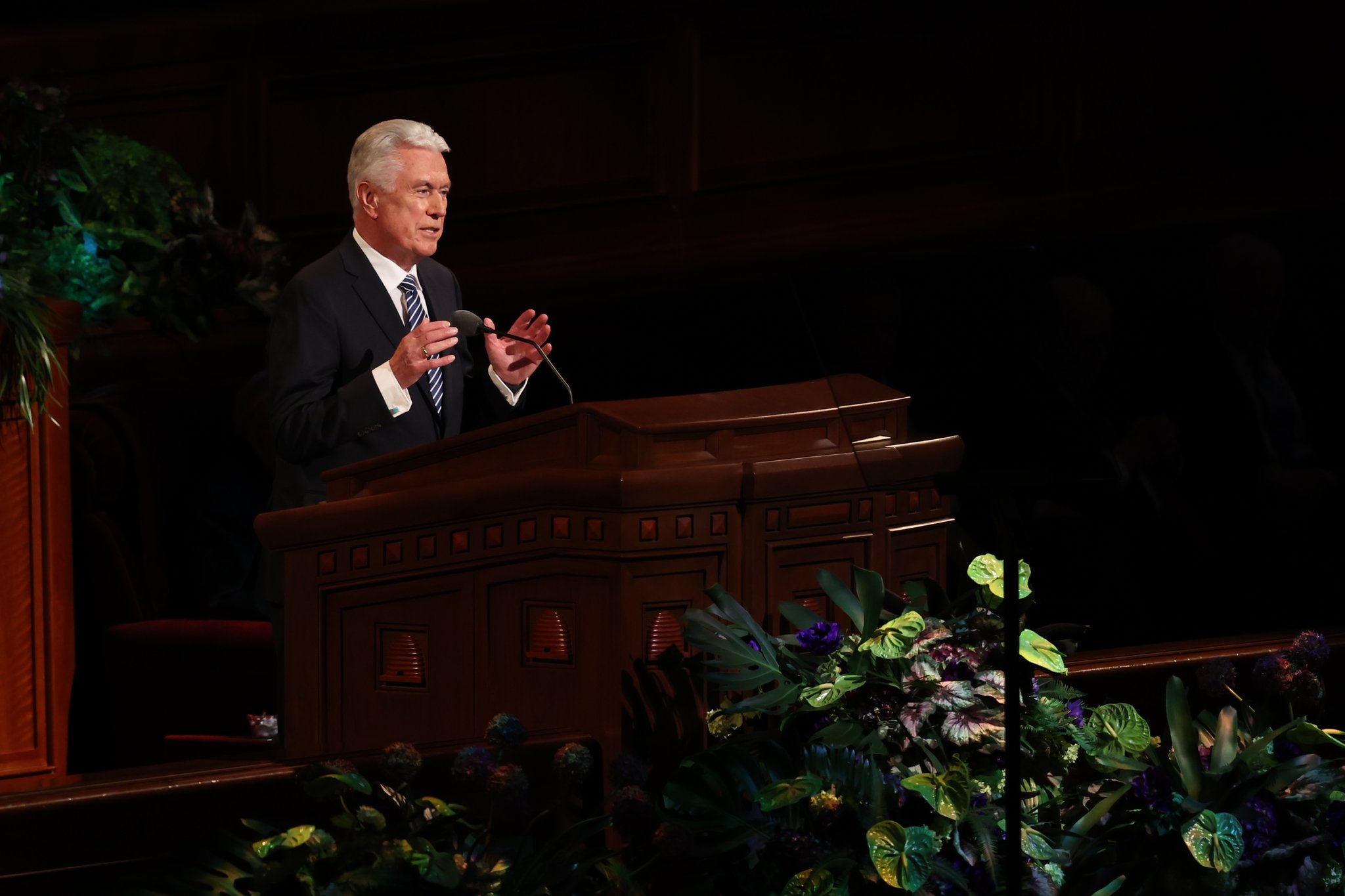 The story of the widow's mite was the basis for Elder Uchtdorf's talk. "In praising this faithful widow, the Savior gave us a standard to measure our discipleship in all of its many expressions," he said. "Jesus taught that our offering may be large or it may be small, but either way, it must be our heartfelt all."
Elder Uchtdorf then compared such discipleship to riding a bike or, yes, flying an airplane. There must be balance and a clear objective up ahead. He specifically spoke of forward thrust. "With enough thrust to counteract the forces holding it back, just as forward momentum keeps a bicycle balanced, upright and moving forward helps an aircraft helps overcome the pull of gravity and drag."
Similarly, "if we want to find balance in life and if we want the Savior to lift us heavenward then our commitment to Him and His gospel can't be casual or occasional. We must offer him our whole souls."
President Russell M. Nelson
President Nelson closed the Conference by speaking on how we use our time. "The future is always uncertain," he said. "Weather changes. Economic cycles are unpredictable. Disasters, wars, and accidents, illnesses, can change life quickly. These actions are largely beyond our control, but there are some things we can control, including how we spend our time each day."
"Yes, we should learn from the past, and yes, we should prepare for the future. But only now can we do. Now is the time we can learn. Now is the time we can repent."
President Nelson also announced seventeen new temples. Read about them here.
Aleah is a graduate of Southern Virginia University, where she studied English, Creative Writing, and Dance. She now works full time as a marketing and product manager, writer, and editor. Aleah served a mission in California and loves baking, Lang Leav poetry, Gaynor Minden pointe shoes, and Bollywood movies.
Leave a Comment