Are you looking for talk summaries, quotes, or a recap of the April 2022 General Conference? Here is our recap of the Sunday Morning Session.
Elder D. Todd Christofferson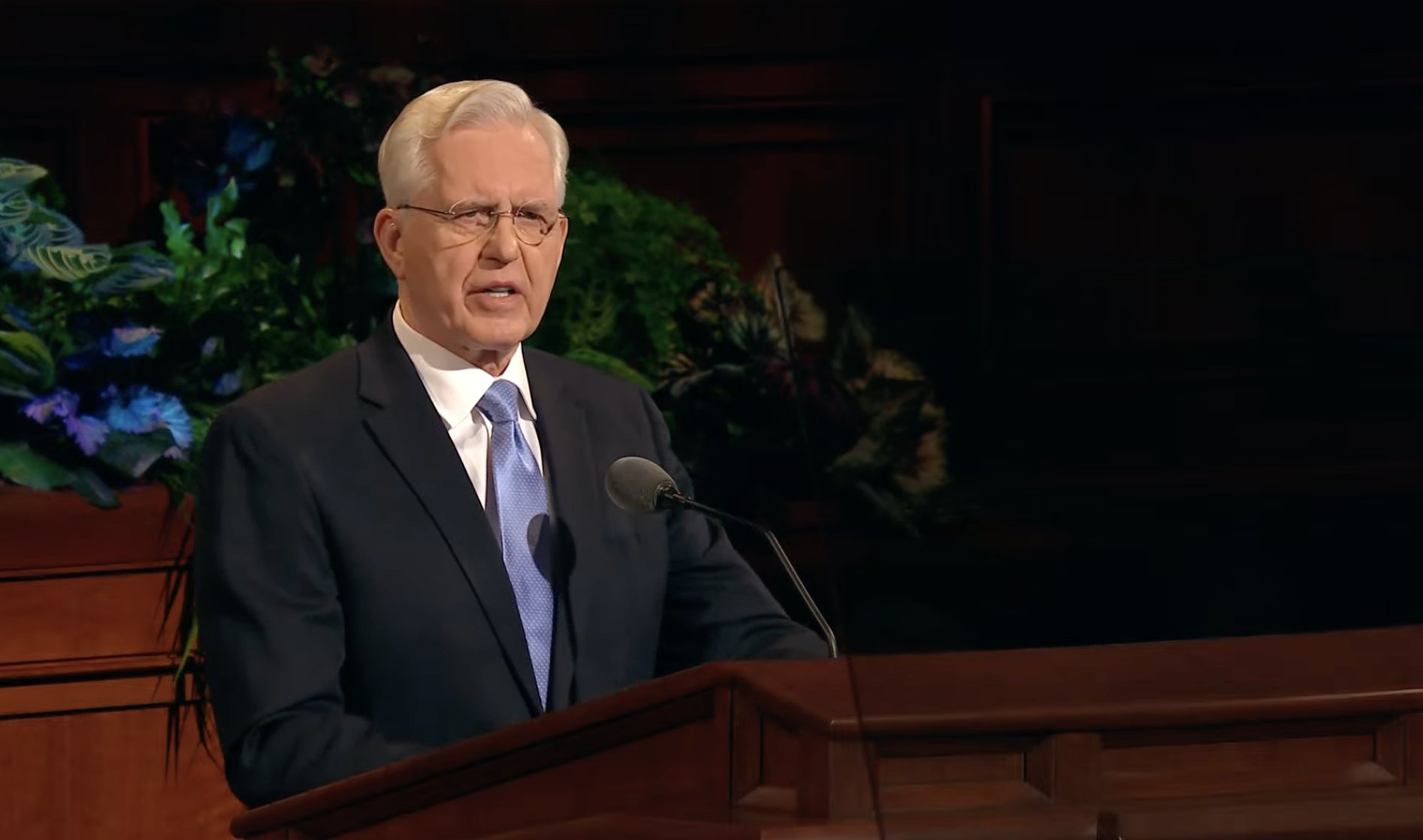 "We ought not to think of God's plan as a cosmic vending machine where we select a desired blessing, insert the required sum of good works and the order is promptly delivered." Elder Christofferson opened the session by inviting us not to get so lost in our "mortal myopia" that we judge God.
Ultimately, the good works we do and sufferings we experience lead us to the true gift God offers—Himself and His Son, and a close relationship with them. "Allow them over time to manifest their fidelity to you," Elder Christofferson said.
Elder Christofferson shared multiple scriptural examples of those who had faith in God and their relationship with Him, rather than in outcomes, including Abraham, Abinadi, Joseph in Egypt, and Joseph Smith.
"In the end, it is the blessing of a close and abiding relationship with the father and the son that we seek. It makes all the difference and is everlastingly worth the cost," Elder Christofferson closed. 
Sister Amy A. Wright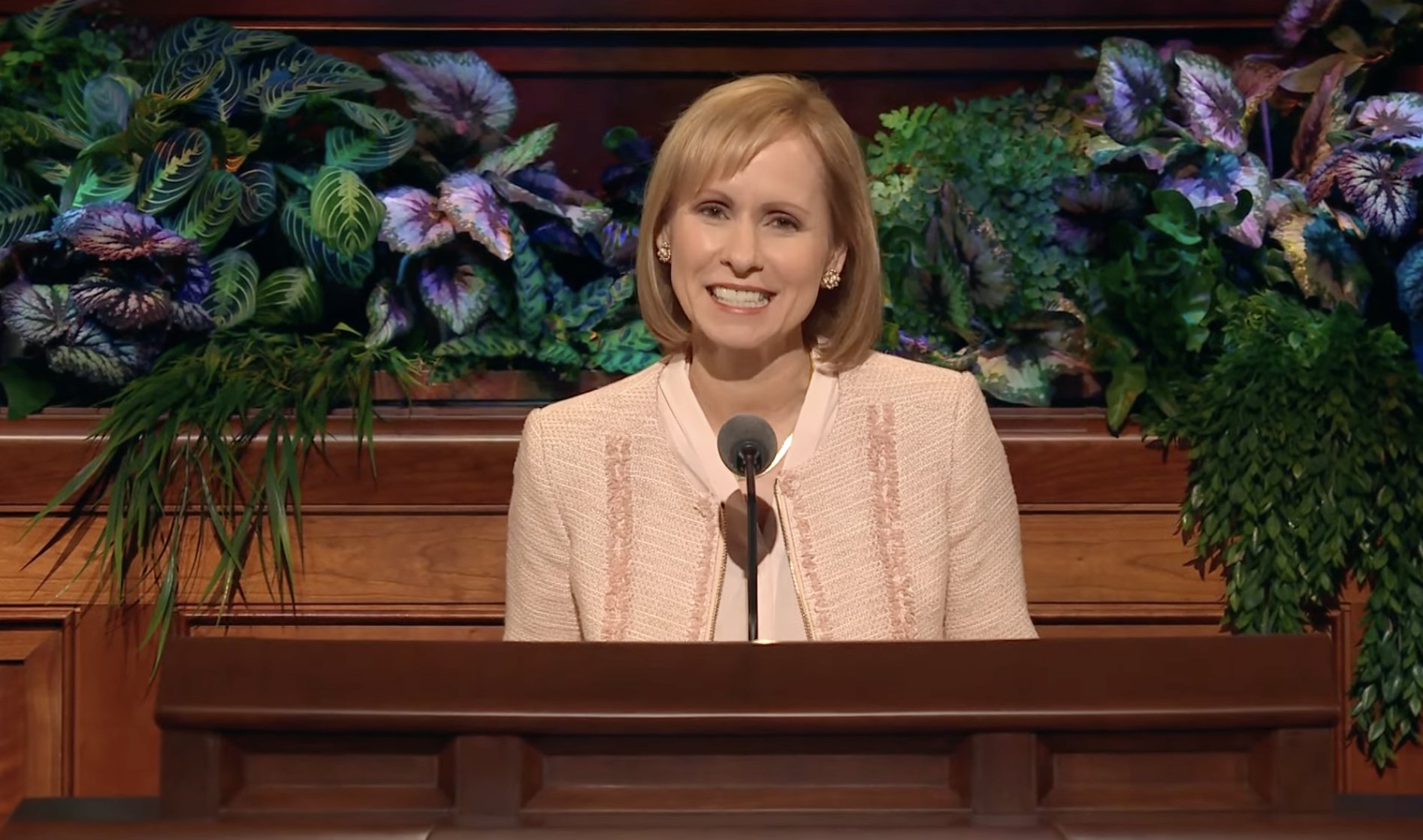 "The scriptures will help us navigate the things in our lives that are broken." Through scriptural accounts, Sister Wright taught us how Christ "can heal broken relationships with God, broken relationships with others and broken parts of ourselves."
These scriptural accounts include the woman caught in adultery, the parable of the prodigal son, and the lame beggar who asked alms of Peter and John. These stories teach us how to repent, how to forgive, and how to wait on the Lord. Sister Wright reminded us that no matter what we face, "Our focus should be less about the way in which we are delivered and more about the deliverer Himself."
Elder Gary E. Stevenson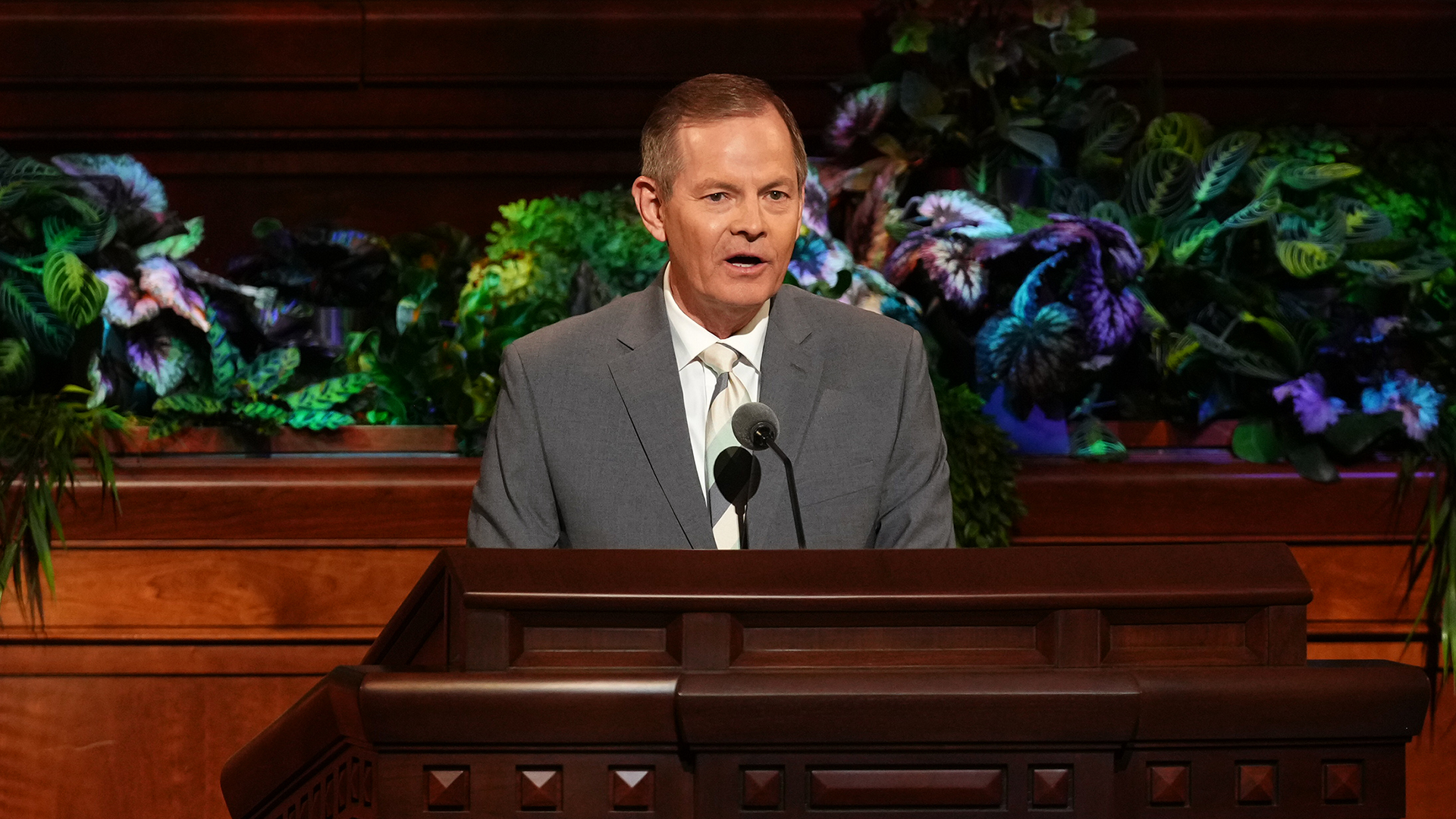 How can we be missionaries without a name tag? Elder Stevenson taught that we are all invited today to heed the commission of the Savior to bring the gospel into all the world as if we were there on that mountain when he first proclaimed it. Elder Stevenson shared a few ideas on how we can all fulfill this commission in our own lives. 
First, we can love as Christ loved. Second, we can share. "Sharing isn't about selling the gospel," he said. "You don't have to write a sermon or correct someone's incorrect perceptions. When it comes to missionary work, God doesn't need you to be his sheriff; He does, however, ask that you be his sharer." Third, we can invite. 
"I invite you to consider ways you can love, share, and invite. As you do so, you will feel a measure of joy knowing that you are heeding the words of our beloved Savior."
Elder Michael T. Ringwood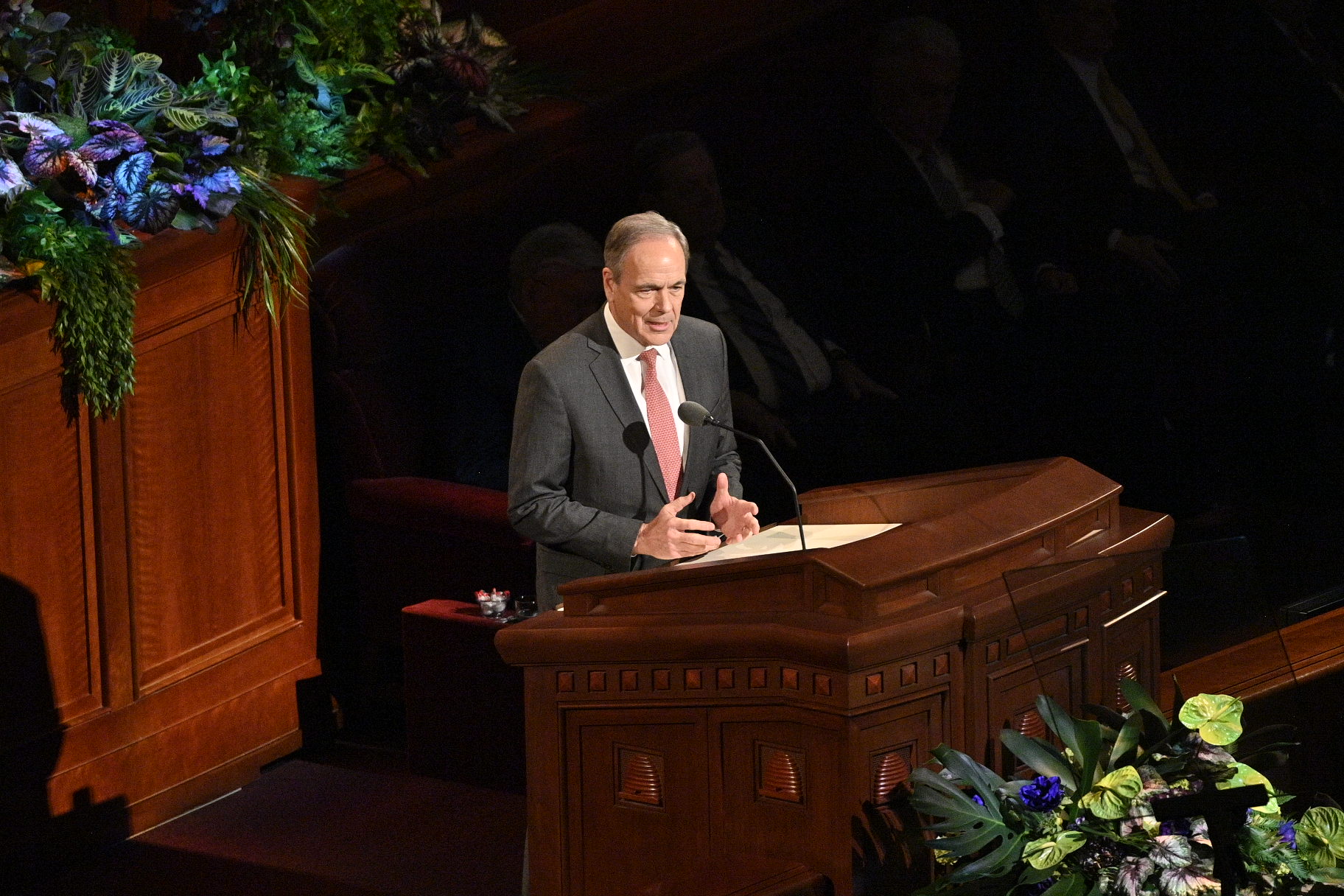 "We are the focus of Heavenly Father's plan and the reason for our Savior's mission." Elder Ringwood's talk focused on how personal and individual God's love and divine plan are for each one of us. He shared the story of Judah, who stopped his brothers from killing Joseph, but rather have him sold into Egypt. Then, he became protective of Benjamin and kept his promise to protect him and bring him home.
"No matter who you are or your current circumstances…someone wants to return to Heavenly Father with you," Elder Ringwood said. As we gather Israel, we can be like Judah who said, "For how shall I go up to my father, and the lad be not with me?"
Elder Ringwood invited us to continue to study the Old Testament to learn about the goodness God has in store for us. "Because God sent his beloved Son for us, the miracles we need will fall on the very day necessary for his plan to be fulfilled," he said.
Elder Ronald A. Rasband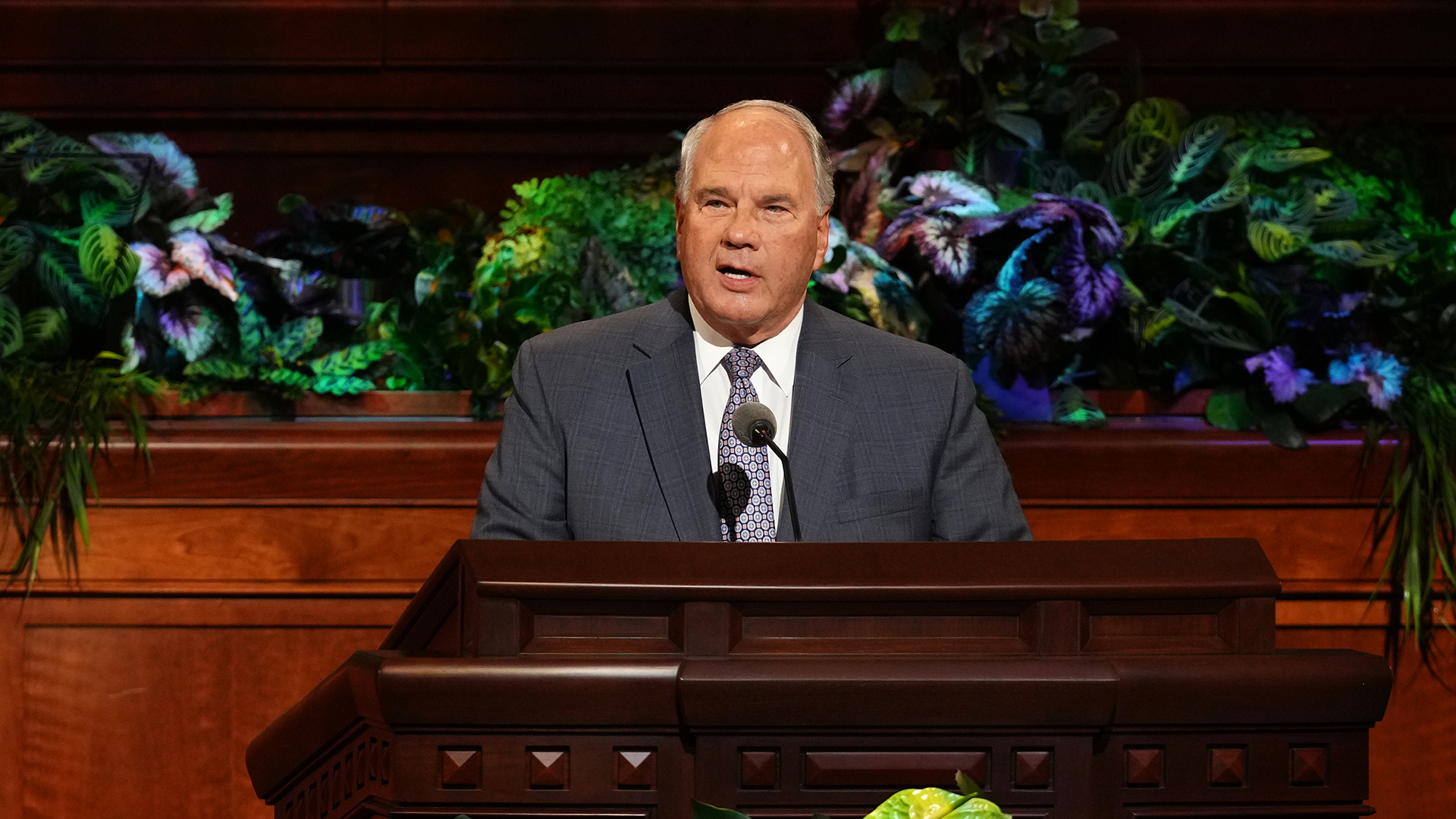 The attack on religious freedom is a modern-day scourage, Elder Rasband taught. He discussed what religious freedom is, the Church's early history defending the religious freedom of all people, and why it is important today.
"Religious freedom allows each of us to decide for ourselves what we believe, how we live and act according to our faith, and what God expects of us," Elder Rasband said. He provided four ways society and individuals benefit from religious freedom. 
First, religious freedom honors the first and second great commandments, placing God at the center of our lives.

Second, religious freedom fosters expressions of belief, hope, and peace.

Third, religion inspires people to help others.

Fourth, freedom of religion acts as a unifying and rallying force for shaping values and morality.
"The good of religion, its reach, and the daily acts of love which religion inspires only multiply when we protect the freedom to express and act on core beliefs," Elder Rasband said.
Elder Hugo E. Martinez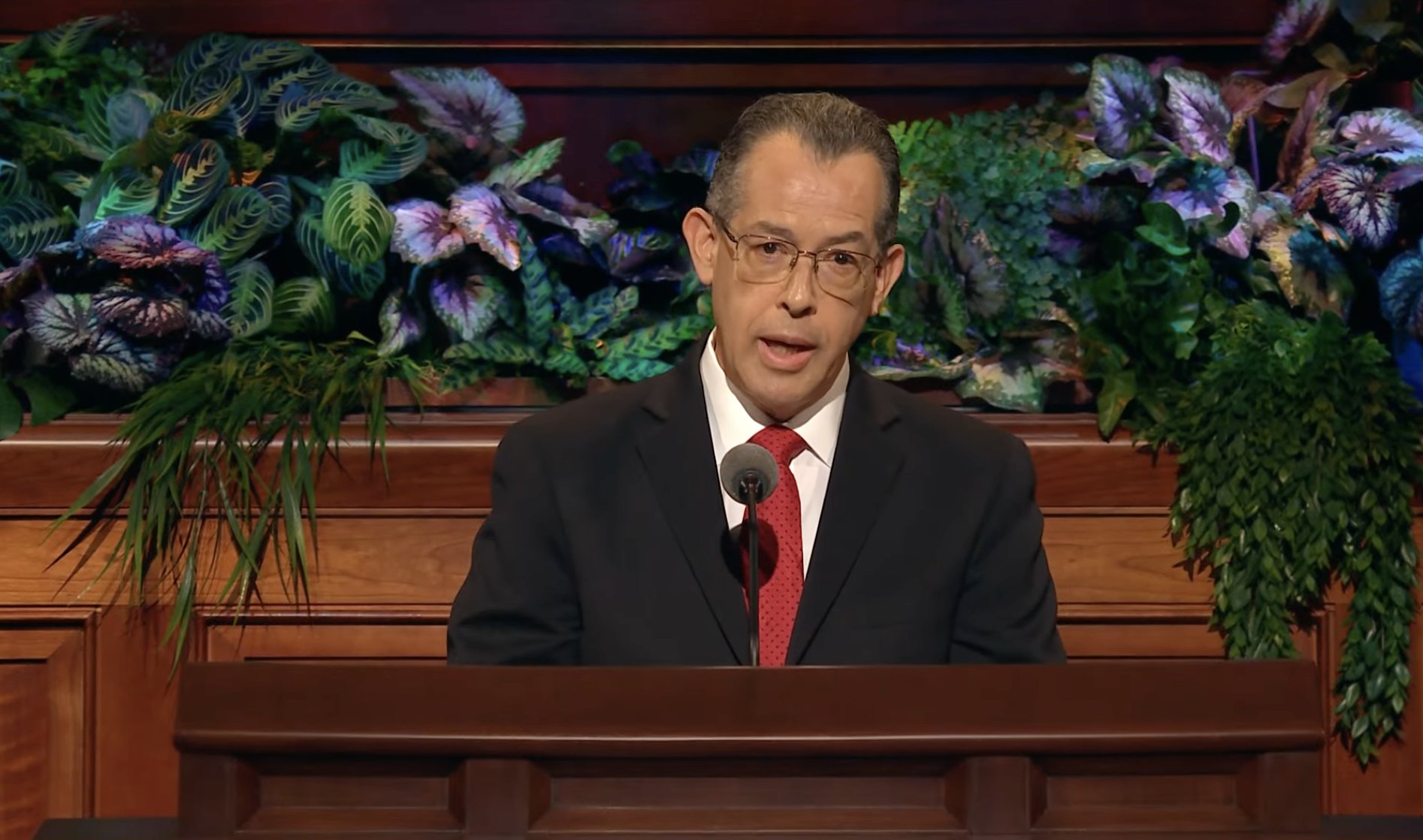 Elder Martinez taught about self-reliance and specifically how we can teach principles of self-reliance to children and youth. "Self-reliance is a doctrine of the gospel of Jesus Christ, not a program," he said. "It is a process that lasts a lifetime, not an event." 
He invited adults to help apply the principles of the children and youth development programs to teach self-reliance. This includes physical, mental, spiritual, and emotional self-reliance.
"Striving to be self-reliant is part of our work along the covenant path," Elder Martinez said. "It will strengthen our faith in Jesus Christ and be joyfully bound to him by the covenants and ordinances of salvation and exaltation."
President Russell M. Nelson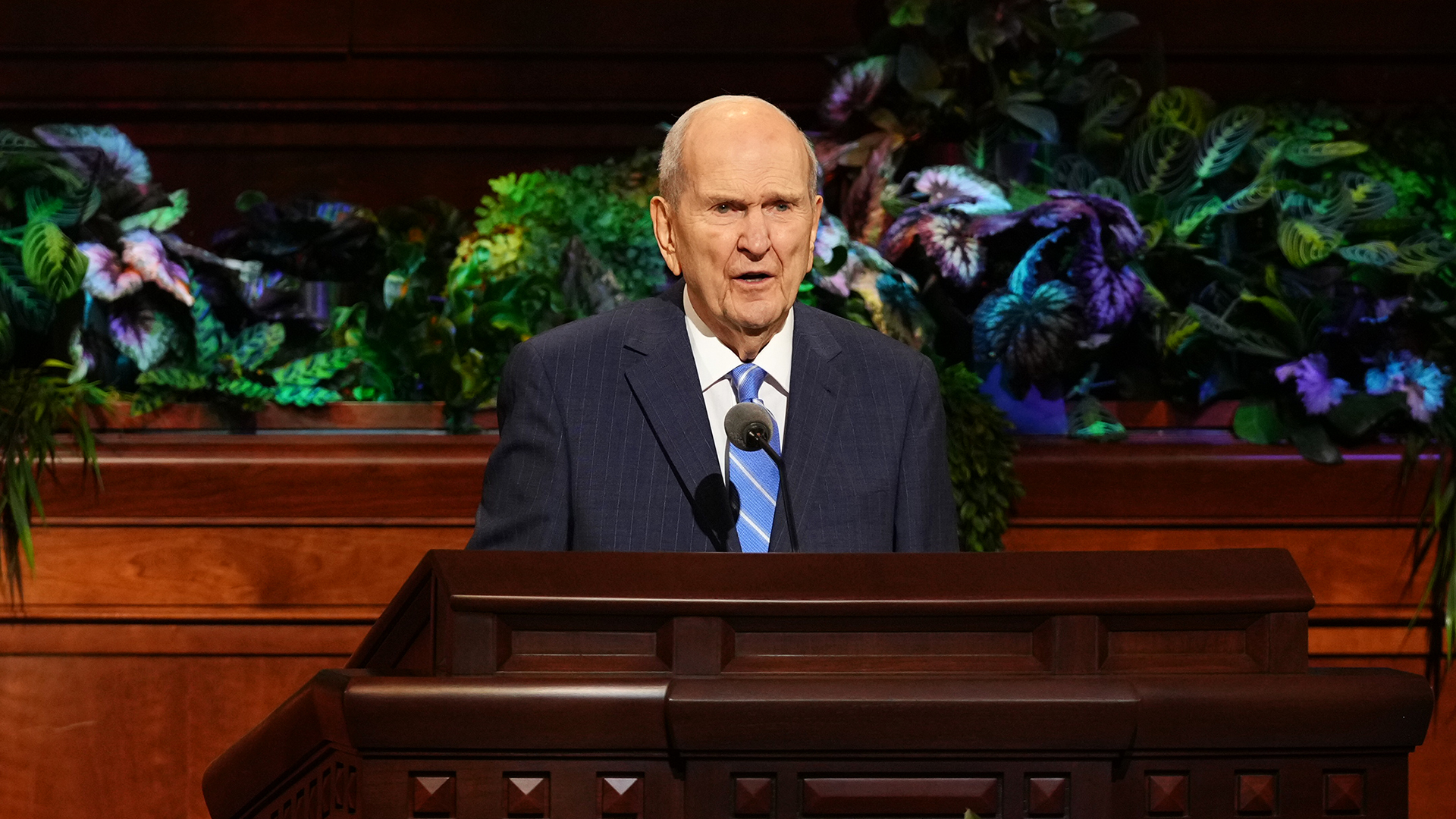 In a world raging with conflict, President Nelson called for an end to all conflicts in our individual lives. "My call today, dear brothers and sisters, is to end conflicts that are raging in your heart, your home, and your life. Bury any and all inclination to hurt others. Whether those inclinations be a temper, a sharp tongue, or a resentment for someone who has hurt you."
To help counteract the speed with which evil and darker signs of the time are intensifying, President Nelson suggested focusing on spiritual momentum and gave five specific ways to do so.
First, get on the covenant path and stay there.

Second, discover the joy of daily repentance.

Third, learn about God and how He works.

Fourth, seek and expect miracles.

Fifth, end conflict in your personal life.
President Nelson ended with an invitation to cease conflict. "Two weeks from today we celebrate Easter. Between now and then, I invite you to seek an end to a personal conflict that has weighed you down."