Are you looking for talk summaries, quotes, or a recap of the April 2022 General Conference? Here is our recap of the Women's Session, which took place on Saturday Evening.
President Dallin H. Oaks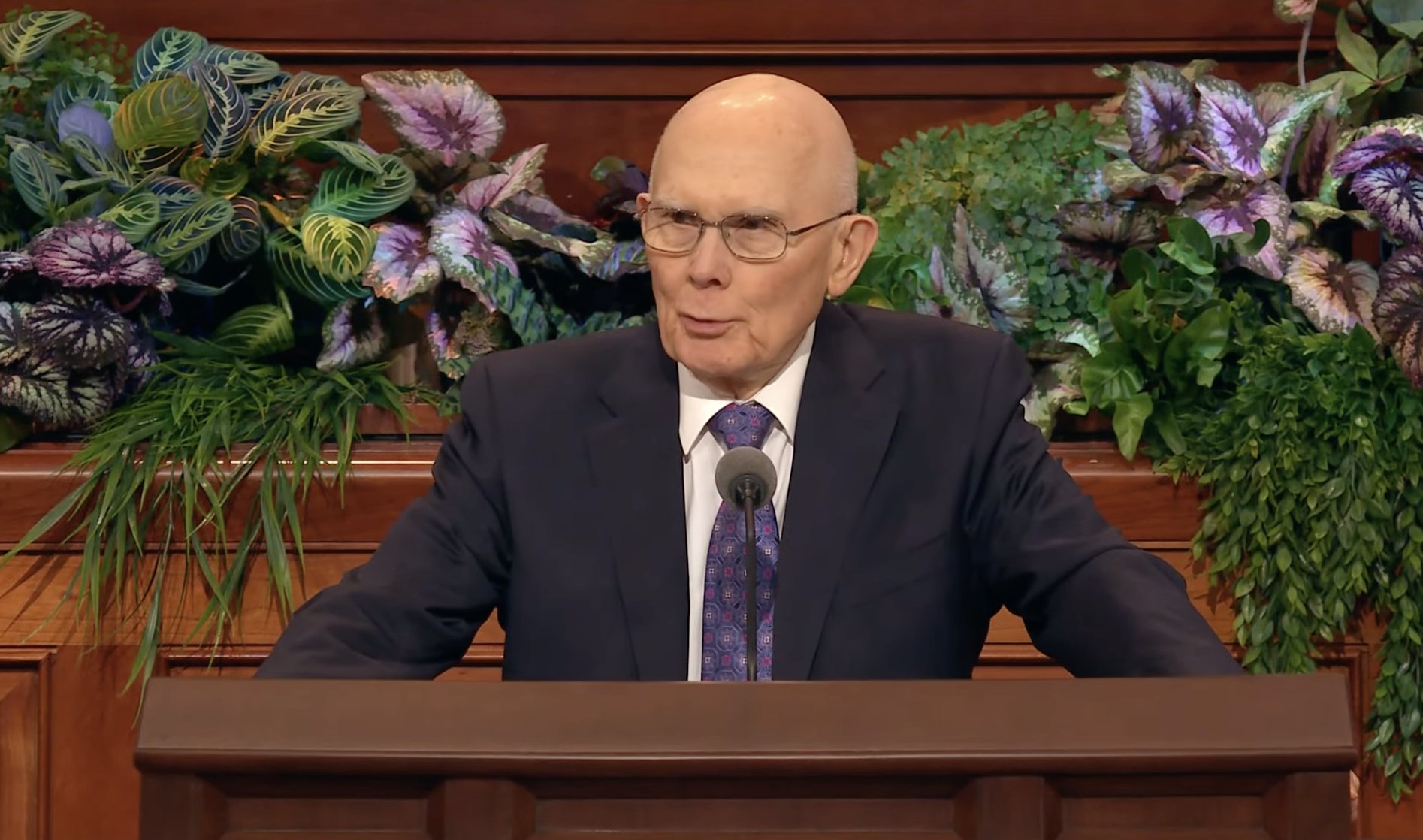 President Dallin H. Oaks opened the session by sharing a brief remark about the purposes of holding a Saturday evening session dedicated to the women of the Church. "We honor the daughters of God by concentrating on their concerns and those of their organizations," he said. 
President Susan H. Porter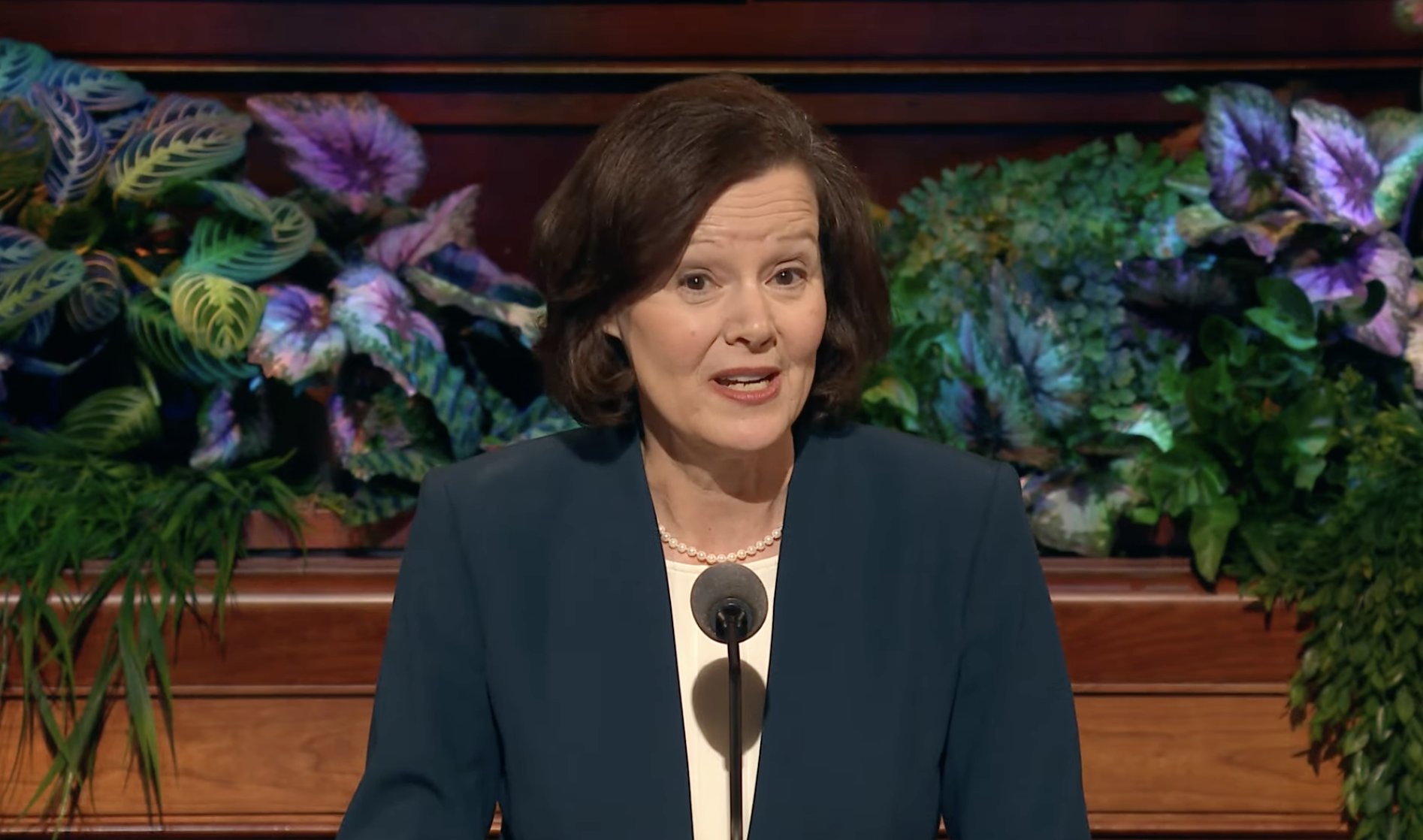 Sister Porter taught three lessons about how we can drink from the "well of Living Water." They are:
First, our past and present circumstances do not determine our future.

Second, the power is within us to be anxiously engaged in a good cause.

Third, out of small things proceedeth that which is great.
She said, "Like the woman at the well, we can choose to turn to the Savior today for the strength and healing that will enable us to fulfill all that we were sent here to do." Sister Porter also reaffirmed the divinity of all women when she said, "No matter our circumstances, our lives are sacred and have meaning and purpose. Each of us is a beloved daughter of God, born with divinity in our souls."
Sister Rebecca L. Craven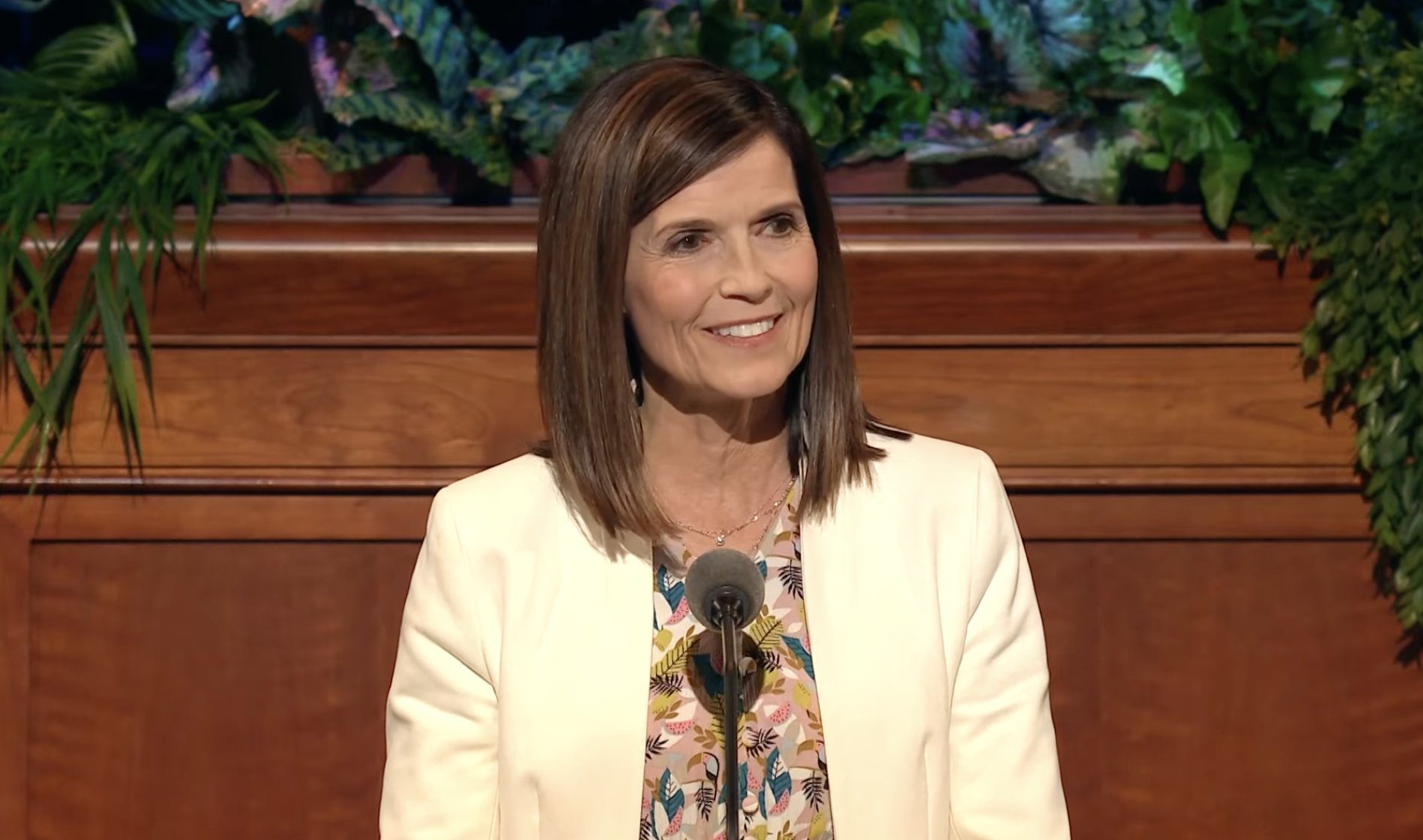 Disciples of Jesus Christ need to act. But it's not about doing more—it's about doing what matters. Sister Craven invited women of the Church to focus on doing what matters most. "Being a disciple of Jesus Christ involves more than just hoping or believing," she said. "It calls for effort, movement, and commitment. It requires that we do something, being doers of the word, and not hearers only."
One way Sister Craven taught us we could refocus ourselves is by prayerfully considering what is distracting us from what matters most. She also taught that "If the restored Church of Jesus Christ is going to come out of obscurity, we must come out of obscurity. As covenant-keeping women, we must shine our gospel light all over the world by stepping up and standing out."
President Jean B. Bingham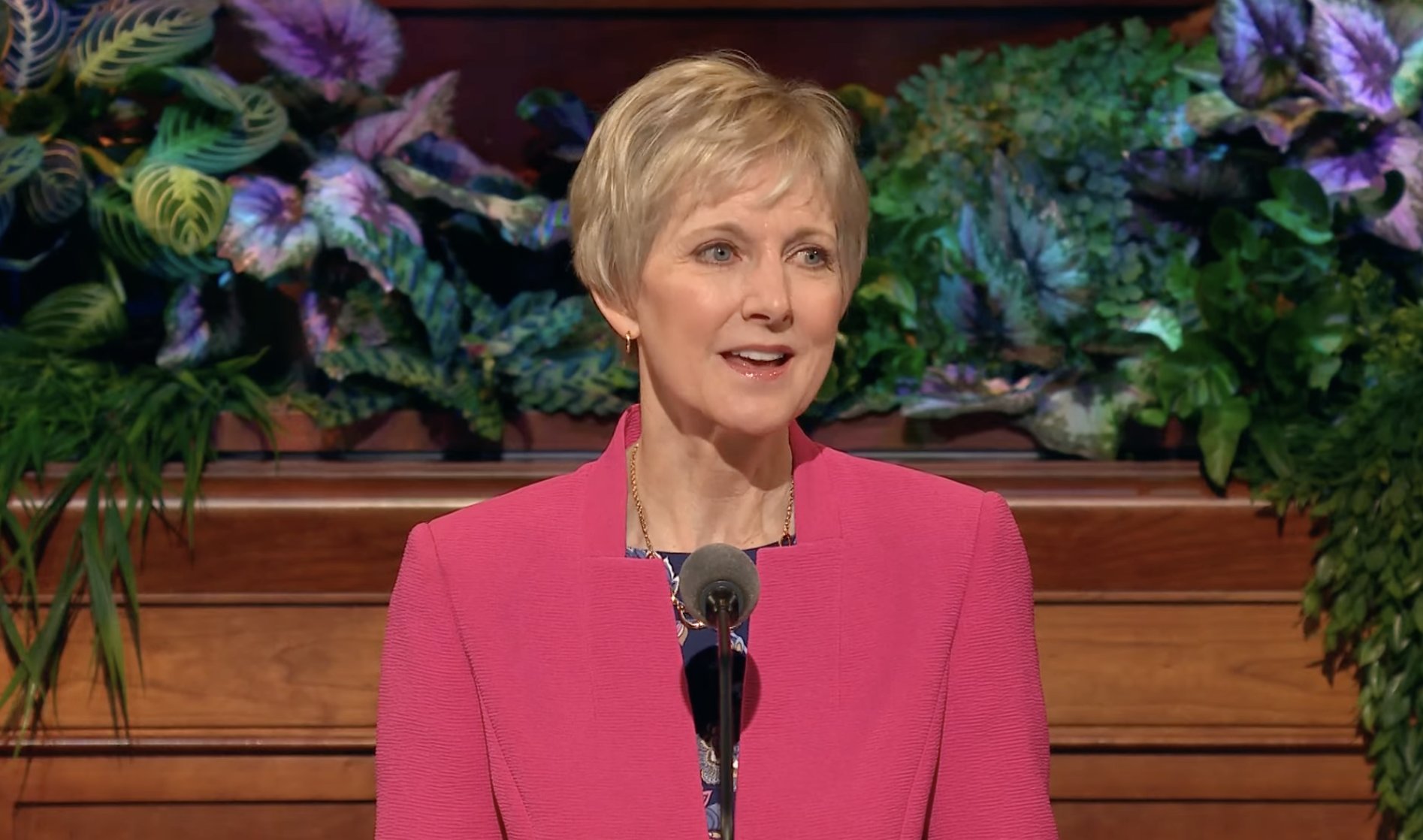 After a short video presentation about the necessity of women in the work of the Lord, President Bingham spoke about covenants and how they give us access to the power of Jesus Christ. "As women who make and keep covenants with God, we share spiritual bonds that help us meet the challenges of our day and prepare us for the Second Coming of Jesus Christ," she said. "Keeping the covenants we make with God allows us to draw upon the Savior's power, which strengthens us in our inevitable trials, provides protection from the adversary's influence, and prepares us for eternal glory."
President Bingham related our covenants to rock climbing and told a story of trying to repel down a mountain at an activity. It was a struggle, but she did not fall because she was safely secured. "The spiritual equipment that keeps us from being broken on the rocks of adversity is our testimony of Jesus Christ and the covenants we make," she said.
Elder Dale G. Renlund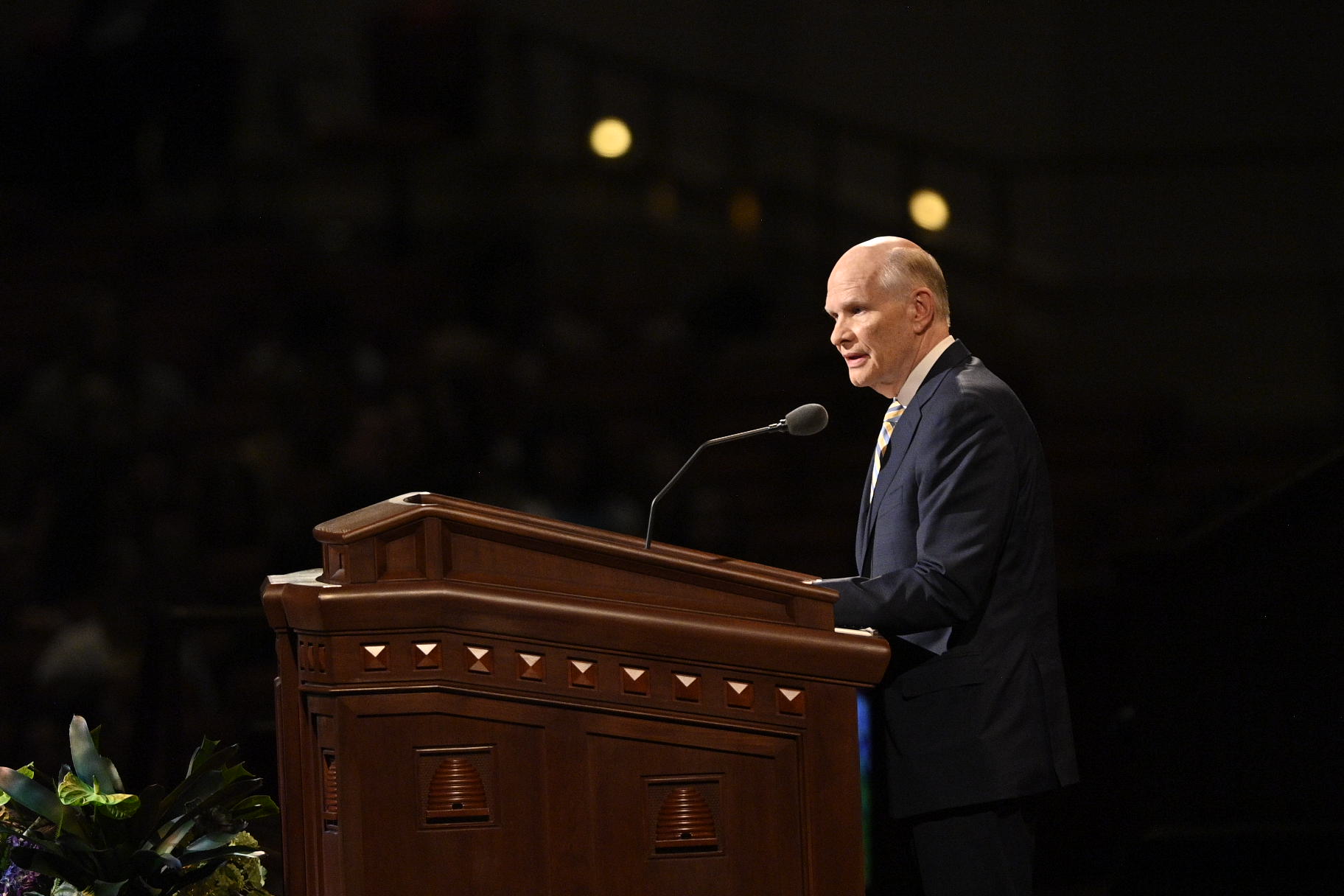 The basis for Elder Renlund's talk was the first line of the Young Women Theme: "I am a beloved daughter of Heavenly Parents, with a divine nature and eternal destiny." Elder Renlund spoke on four truths found in this sentence. 
First, "you are a beloved daughter." Elder Renlund suggested if our ability to feel God's love has been blunted, that we ask ourselves if our own love for God is constant or if it is dependent on our circumstances. 
Second, that we have Heavenly Parents and that "the doctrine of a Heavenly Mother comes by revelation." Elder Renlund warned to be cautious when seeking a greater understanding of Heavenly Mother. "Reason cannot replace revelation," he said. "Speculation won't lead to great spiritual knowledge, but it can lead us to deception and divert our focus from what has been revealed." 
Third, we have a divine destiny.
Fourth, we have an eternal destiny. "Such a destiny will not be forced on us," Elder Renlund said. "Realizing our eternal destiny is dependent on our choices."
In closing, Elder Renlund said, "I invite you to center your life on Jesus Christ and remember the foundational truths in the Young Women Theme."