Are you looking for talk summaries, quotes, or a recap of the April 2023 General Conference? Here is our recap of the Saturday Evening Session.
Elder Mark A. Bragg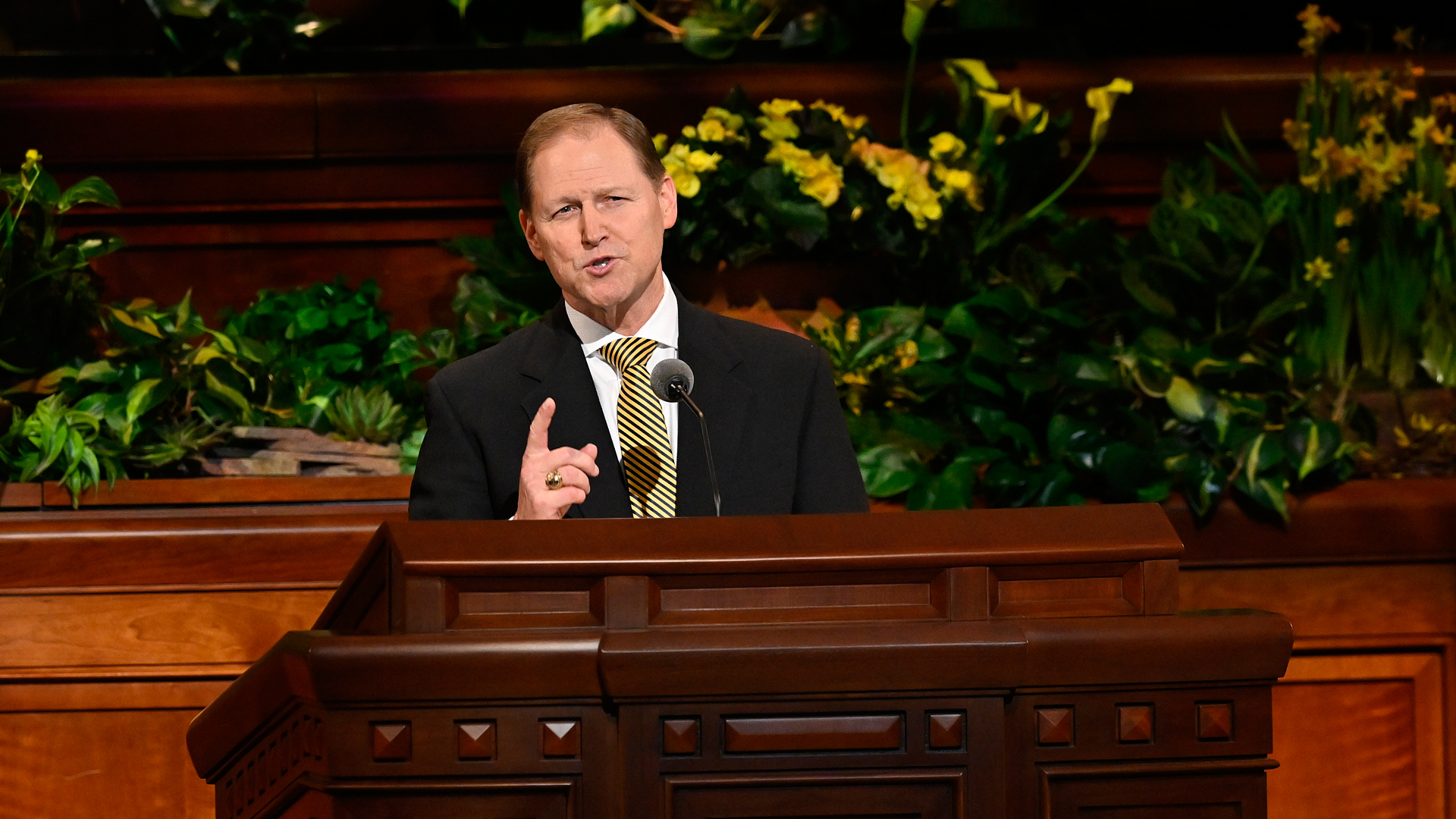 Elder Bragg began his talk by talking about his father, a basketball player, and how to "be a good man in a storm." He used the word "poise" and how we don't talk much about it these days. "Spiritual poise blesses us to stay calm and focused on what matters most, especially when we are under pressure," Elder Bragg taught.
Elements of Christ-like poise include knowing who we are and our divine missions, knowing there is a grand plan of happiness, and embracing the infite and ennobling power of the Atonement of Jesus Christ. Elder Bragg said, "Knowing who we are and being true to that divine identity are foundational to the development of Christlike poise."
Brother Milton Camargo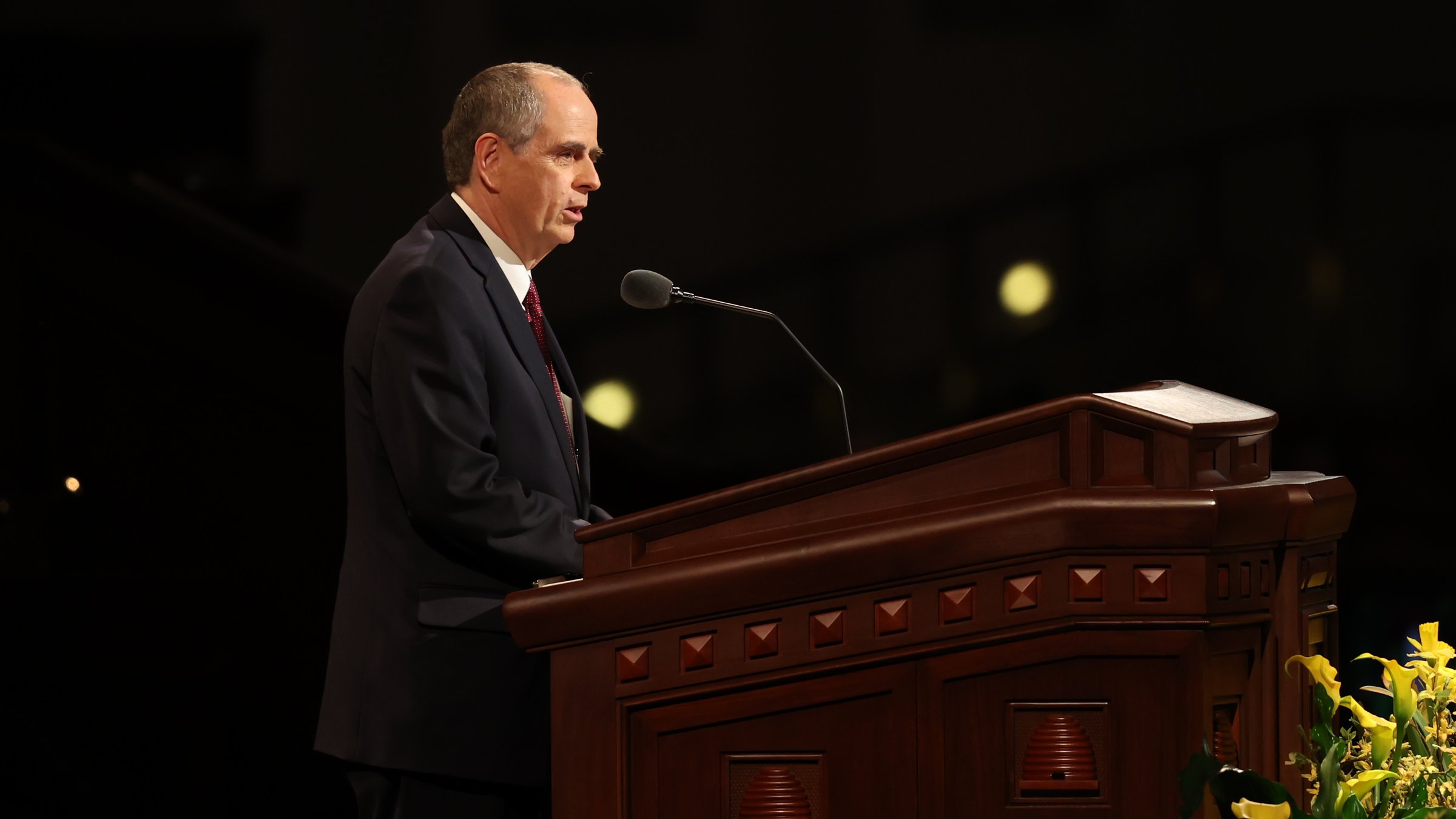 Brother Camargo of the Sunday School General Presidency testified that "the Lord Jesus Christ is the solution to even our most difficult problems." His talk centered on focusing on Christ and how to do that more effectively in our daily lives.
He shared about the promises of keeping the Sabbath Day holy, including Sundays becoming a delight to us and the influence of the adversary decreasing.  "Clearly, focusing on Jesus Christ must be more than a Sunday, at-church activity," he said. "The Lord Jesus Christ lives today. He can be an active, daily presence in our lives. He is the solution to our problems, but we must lift our eyes and raise our sights to see Him."
Elder K. Brett Nattress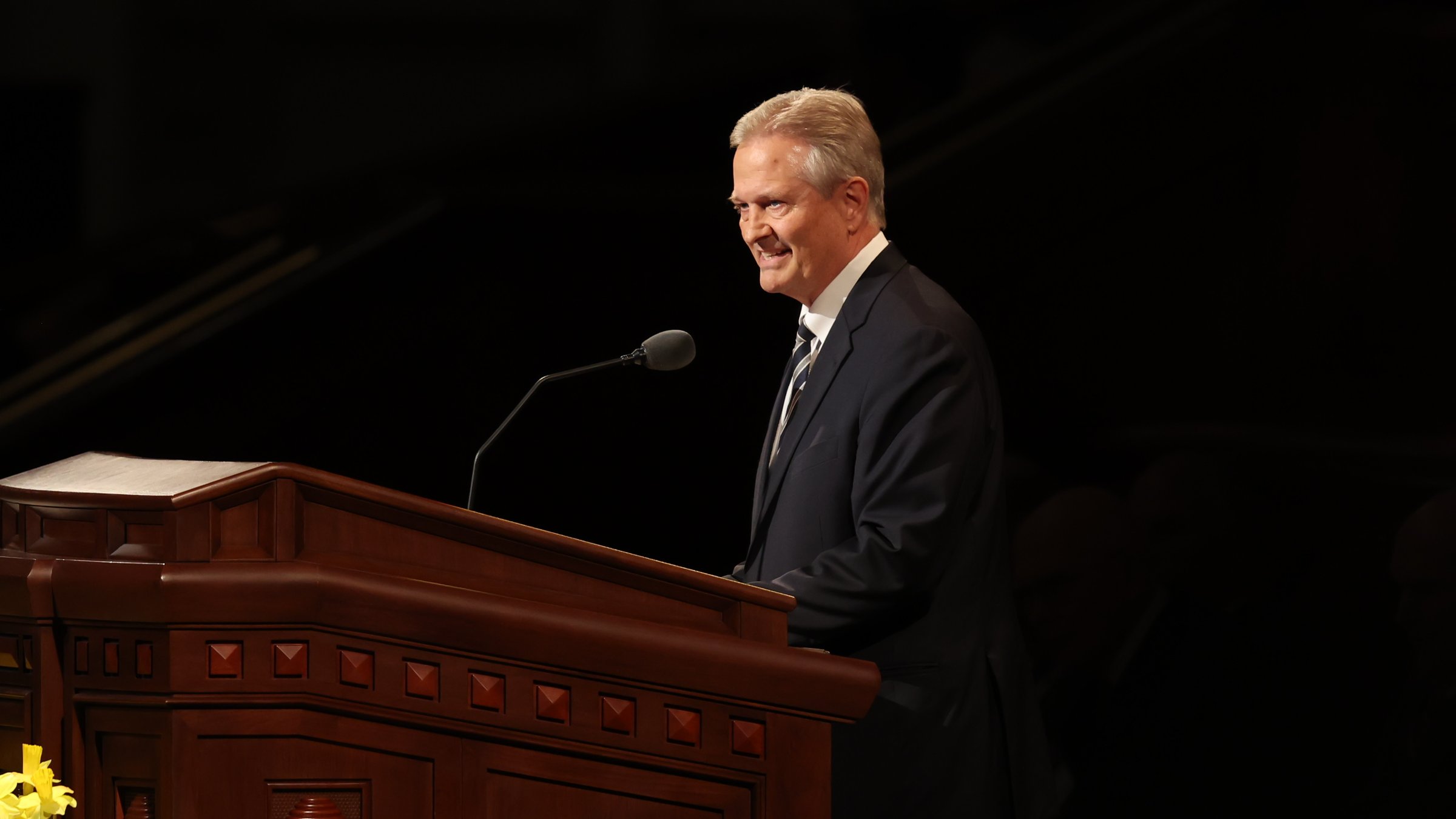 Our Heavenly Father always remembers us, Elder Nattress testified. But he posed a question. "Do we remember Him, and do we love Him?"
He told the story of a young man named Danny who fell down the slippery slope of addiction and destruction. Elder Nattress reached out to Danny, and it was difficult to see this incredible young man suffering. One day, however, his miracle began. When listening to his brother give a talk before leaving on a mission, Danny felt the love of the Lord and sought to change.
Danny truly wanted to cm back, however, turning away from his addictions and guilt was overwhelmingly difficult. Elder Nattress shared the story of Alma the Younger and the light of complete forgiveness he experienced. Danny began his journey by trusting in the Lord and forgiving himself.
Danny went on to serve a full-time mission and served valiantly. When he returned, he asked Elder Nattress if he had really been forgiven. Today, he is a faithful husband, father, and disciple.
Just like Danny, the Lord will never forget us. "I testify that our Heavenly Father always remembers us and that He loves us perfectly," Elder Nattress testified.
Elder Juan A. Uceda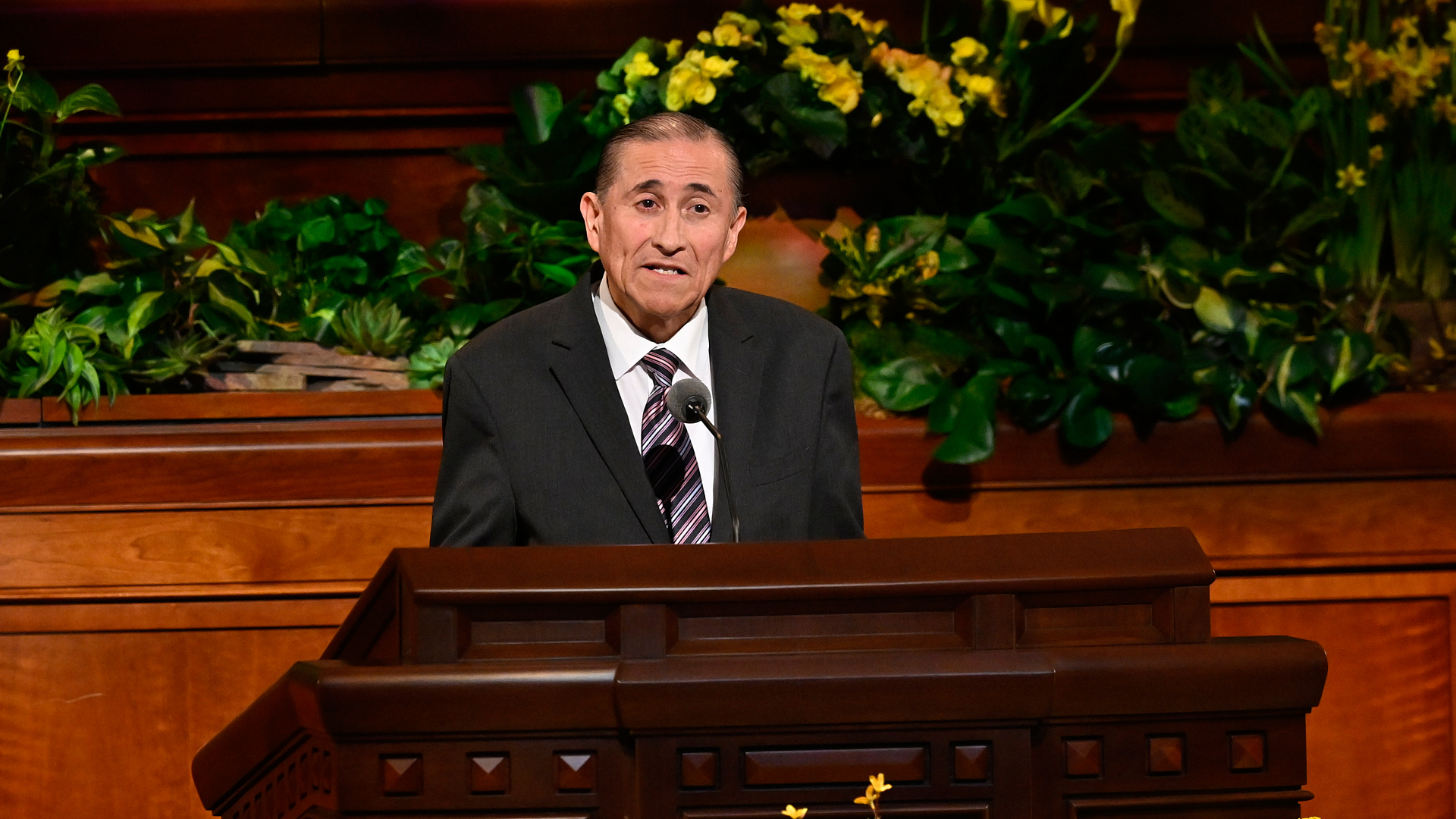 Elder Uceda spoke of Jesus Christ as our Good Shepherd, the Beautiful Shepherd, the Magnificent Shepherd. He also related how we can learn to be true under shepherds by ministering one-by-one, as Christ did. "Always, always minister to them, care for them and love them one by one, individually," Elder Uceda taught.
"If you and I have with us the pure love of Christ, we, as the man in the story of the lost sheep, will leave the ninety and nine … and go after that which is lost, until we find it. With our Savior's help, we can love His precious sheep and minister to them as He would."