Here's your daily dose of what matters most! At this Christmas season, we can find peace through the Prince of Peace.
Scripture
Blessed are the peacemakers: for they shall be called the children of God.—Matthew 5:9
Quote
Peace—that sweet and hopeful state we all desire, not only at Christmas but always. Throughout the world today, however, it seems that peace is becoming more difficult to find. Despite the challenges, in the face of opposition, and amidst the commotion, let us persevere in publishing peace, this season and always, as we prepare ourselves and all around us for the great return of the Prince of Peace.—W. Mark Bassett
Video
Meme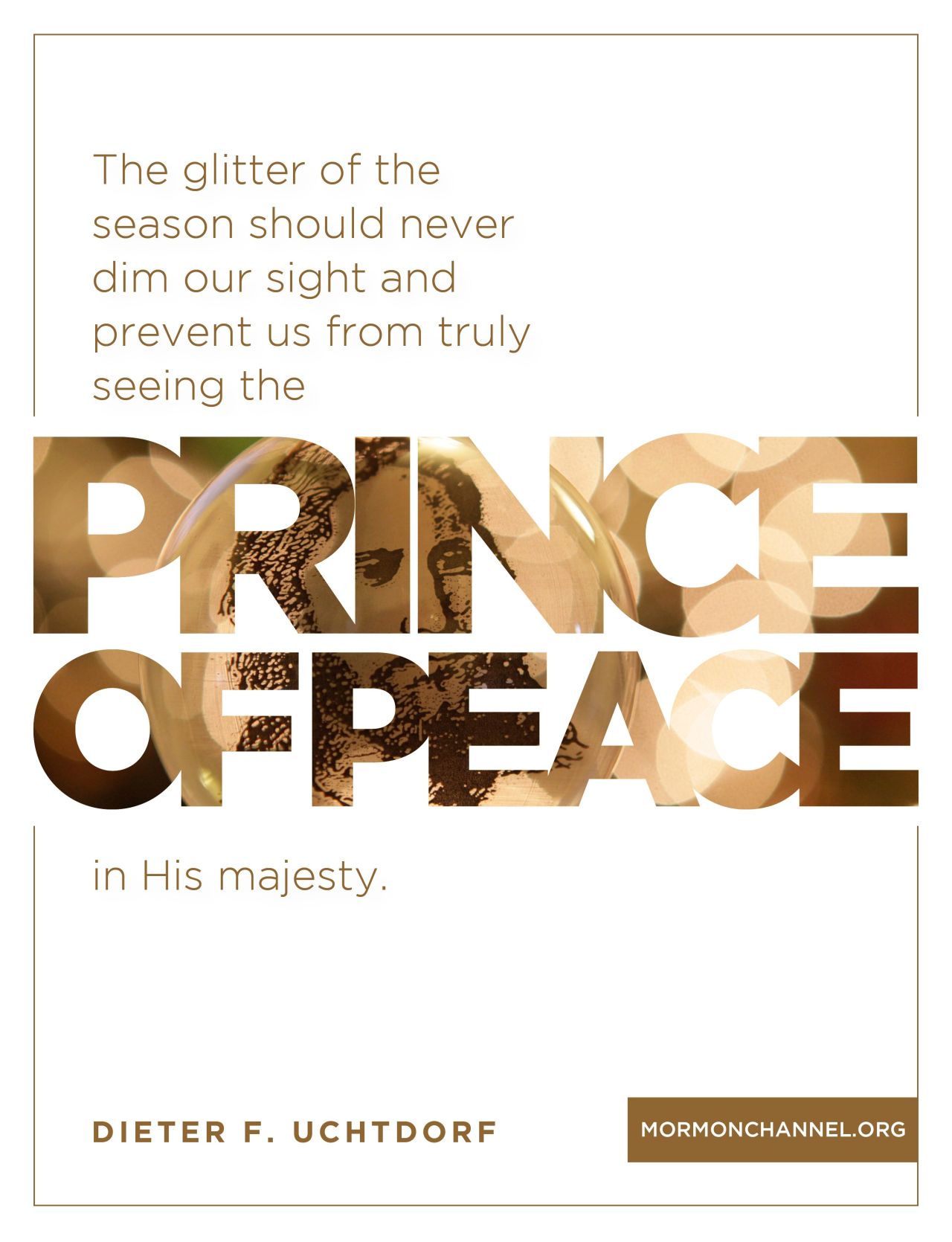 This Day in Church History
1839: Missionaries arrive in Scotland for the first time.
Daily Question
How can we find peace during the busy Christmas season?