Here's your daily dose of what matters most! We want to support you in your Come, Follow Me study. That's why our daily dose each week is a recap of the major themes of each lesson. This week, learn how the book of Proverbs can inspire us to follow the covenant path. Plus, download your free coloring page for the week.
Scripture
Ponder the path of thy feet, and let all thy ways be established.—Proverbs 4:26
Quote
We read in Proverbs the admonition, "Ponder the path of thy feet." As we do, we will have the faith, even the desire, to walk the path which Jesus walked. We will have no doubt that we are on a path which our Father would have us follow. The Savior's example provides a framework for everything that we do, and His words provide an unfailing guide. His path will take us safely home.—Thomas S. Monson
Video
Meme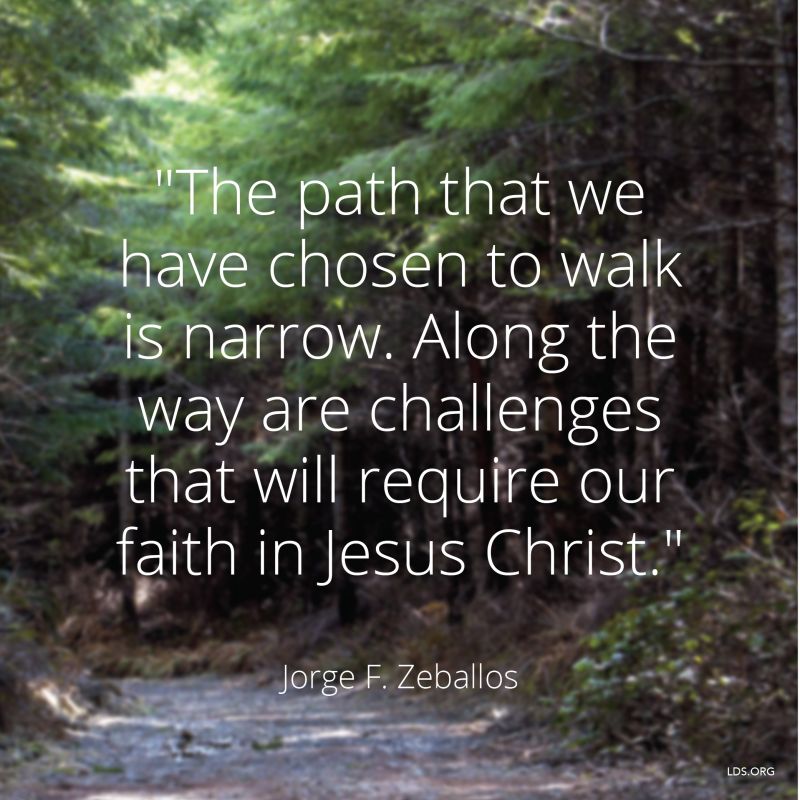 This Day in Church History
1947: Missionaries from the Mexican Mission arrive in Guatemala to begin preaching the gospel in that Central American nation.
1950: Latter-day Saint car racer Ab Jenkins shatters 26 world and American records on the Bonneville Salt Flats in his Mormon Meteor II.
1999: President Gordon B. Hinckley dedicates the Columbus Ohio Temple.
Daily Question – Answer in the Comments
What did you learn in your Come, Follow Me study for the week?
Free Coloring Page – Click the Picture to Download