Here's your daily dose of what matters most! We want to support you in your Come, Follow Me study. That's why our daily dose each week is a recap of the major themes of each lesson. This week, learn from the temptations Jesus faced and how we can rely on Him, as the promised Messiah, through our trials.
Scripture
Then saith Jesus unto him, Get thee hence, Satan: for it is written, Thou shalt worship the Lord thy God, and him only shalt thou serve.—Matthew 4:10
Quote
As with Jesus, so with us, relief comes and miracles are enjoyed after the trial and temptation of our faith. The question for us now is—will we succeed? Will we resist? Will we wear the victor's crown? Satan may have lost Jesus, but he does not believe he has lost us. He continues to tempt, taunt, and plead for our loyalty. We should take strength for this battle from the fact that Christ was victorious not as a God but as a man.—Howard W. Hunter
Video
Meme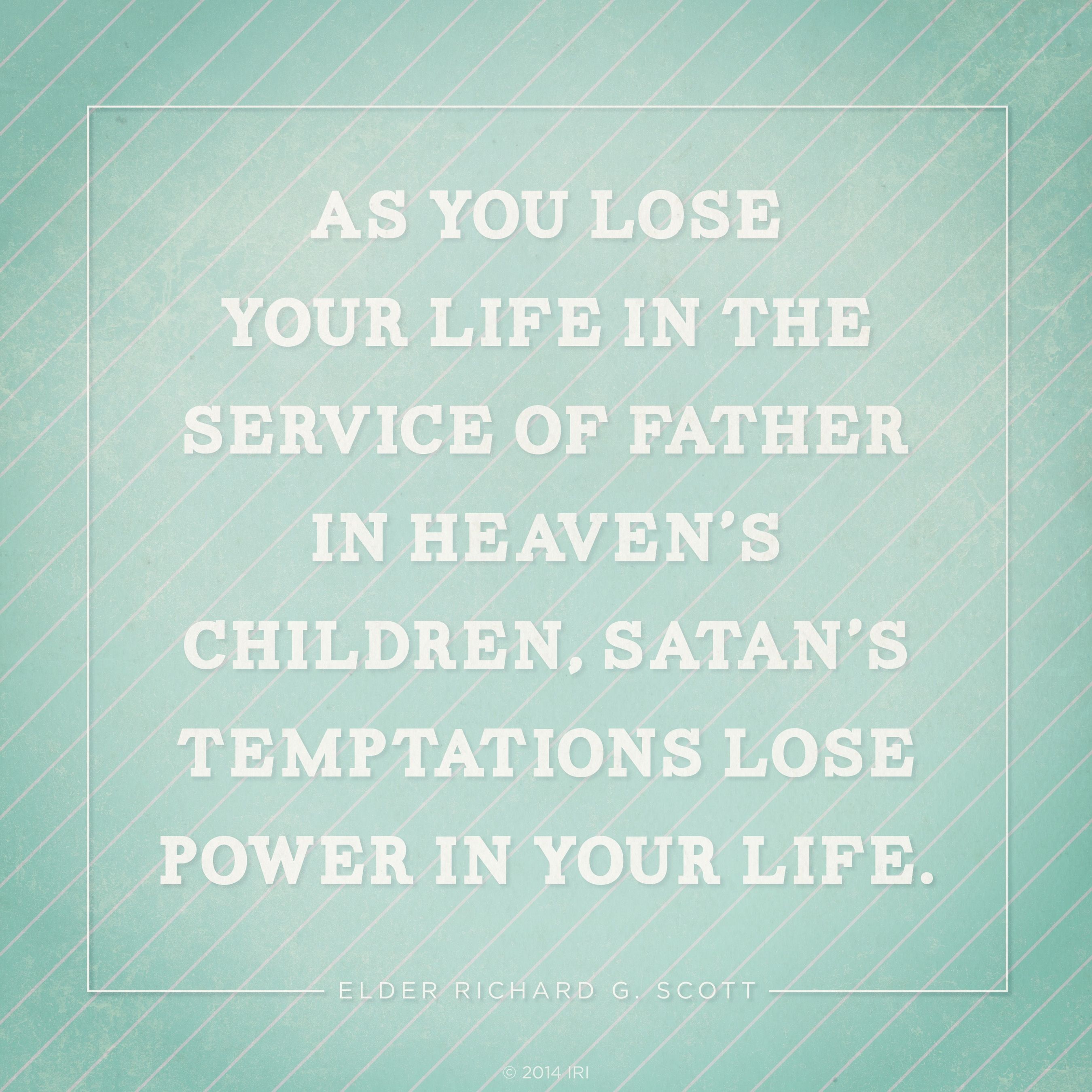 This Day in Church History
1840: While preaching to a congregation in Philadelphia, Joseph Smith teaches that "all children dying at an early age (say eight years) not knowing good from evil, were incapable of sinning; and that all such assuredly go to heaven."
1977: The First Presidency announces that the Quorum of the Twelve Apostles will direct ecclesiastical matters and that the Presiding Bishopric will oversee temporal programs of the Church.
Daily Question – Answer in the Comments
What did you learn in your study this week?
Free Coloring Page – Click the Picture to Download