Here's your daily dose of what matters most! Sometimes, it feels like the journey of our lives is long and hard. If we look to Jesus Christ, we find that He will become the finisher of our faith and give us the strength to endure to the end. Learn how to keep going on our spiritual journey here.
Scripture
Looking unto Jesus the author and finisher of our faith; who for the joy that was set before him endured the cross, despising the shame, and is set down at the right hand of the throne of God.—Hebrews 12:2
Quote
We each must find and finish our own story, but how much sweeter the telling when encouragement is called out, when arriving at our destination is valued and celebrated, however long ago the journey commenced.—Gayle M. Clegg
Video
Meme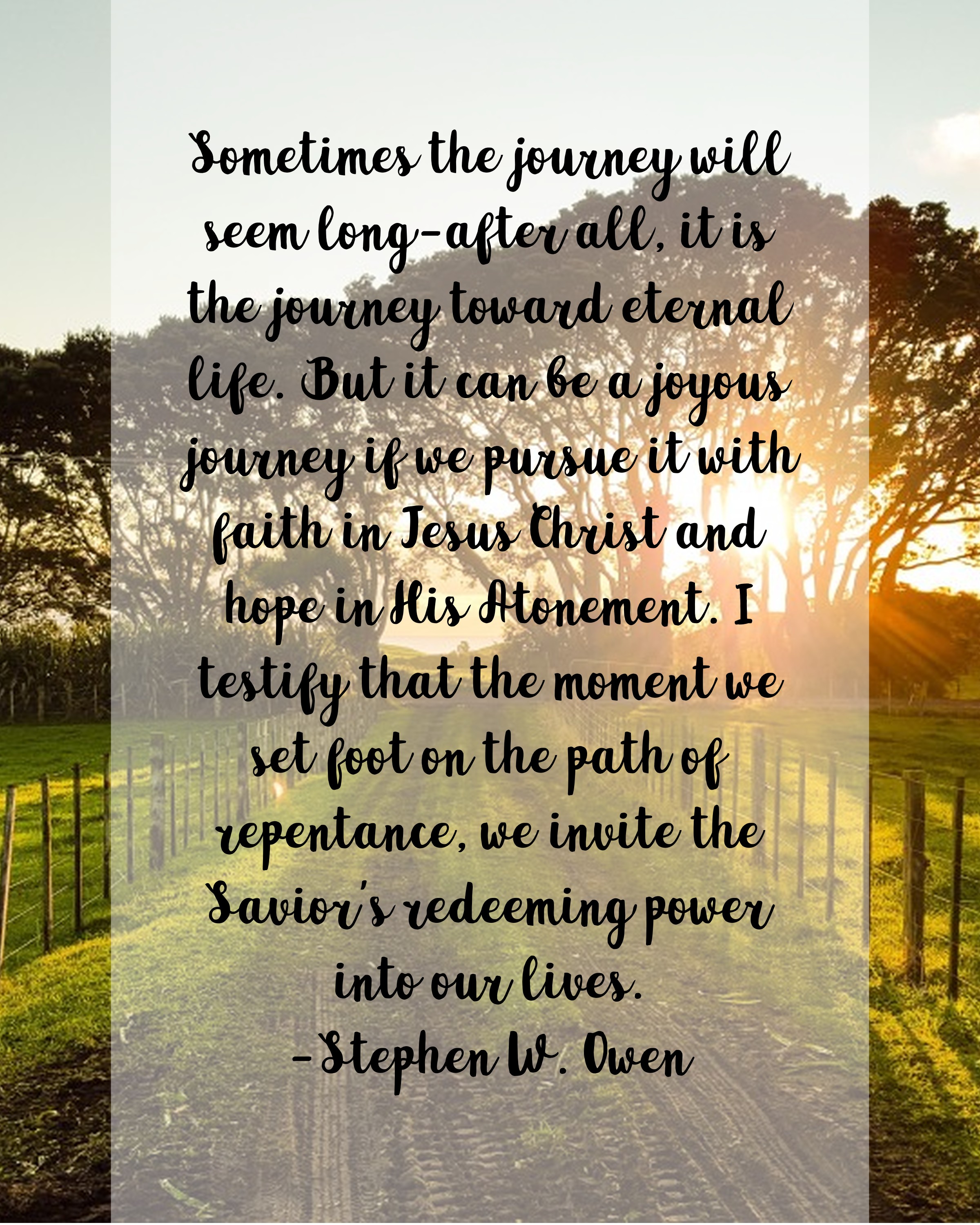 This Day in Church History
1912: Joseph F. Merrill, a member of the stake presidency and board of education of the Granite Stake, announces that the first seminary program will be established during the coming academic year at Granite High School in Salt Lake City.
1983: President Thomas S. Monson of the First Presidency breaks ground for the Freiberg Germany Temple, the first temple to be built in an Eastern European country.
1993: Elder Dallin H. Oaks of the Twelve dedicates Albania for missionary work.
Daily Question – Answer in the Comments
How does Christ strengthen you to endure to the end?
Further Reading