Here's your daily dose of what matters most! Happy Thanksgiving! We hope today is one of joy and contentment with your loved ones.
Scripture
That ye contend no more against the Holy Ghost, but that ye receive it, and take upon you the name of Christ; that ye humble yourselves even to the dust, and worship God, in whatsoever place ye may be in, in spirit and in truth; and that ye live in thanksgiving daily, for the many mercies and blessings which he doth bestow upon you.—Alma 34:38
Quote
The grateful man sees so much in the world to be thankful for, and with him the good outweighs the evil. Love overpowers jealousy, and light drives darkness out of his life. Pride destroys our gratitude and sets up selfishness in its place. How much happier we are in the presence of a grateful and loving soul, and how careful we should be to cultivate, through the medium of a prayerful life, a thankful attitude toward God and man! —Joseph F. Smith
Video
Meme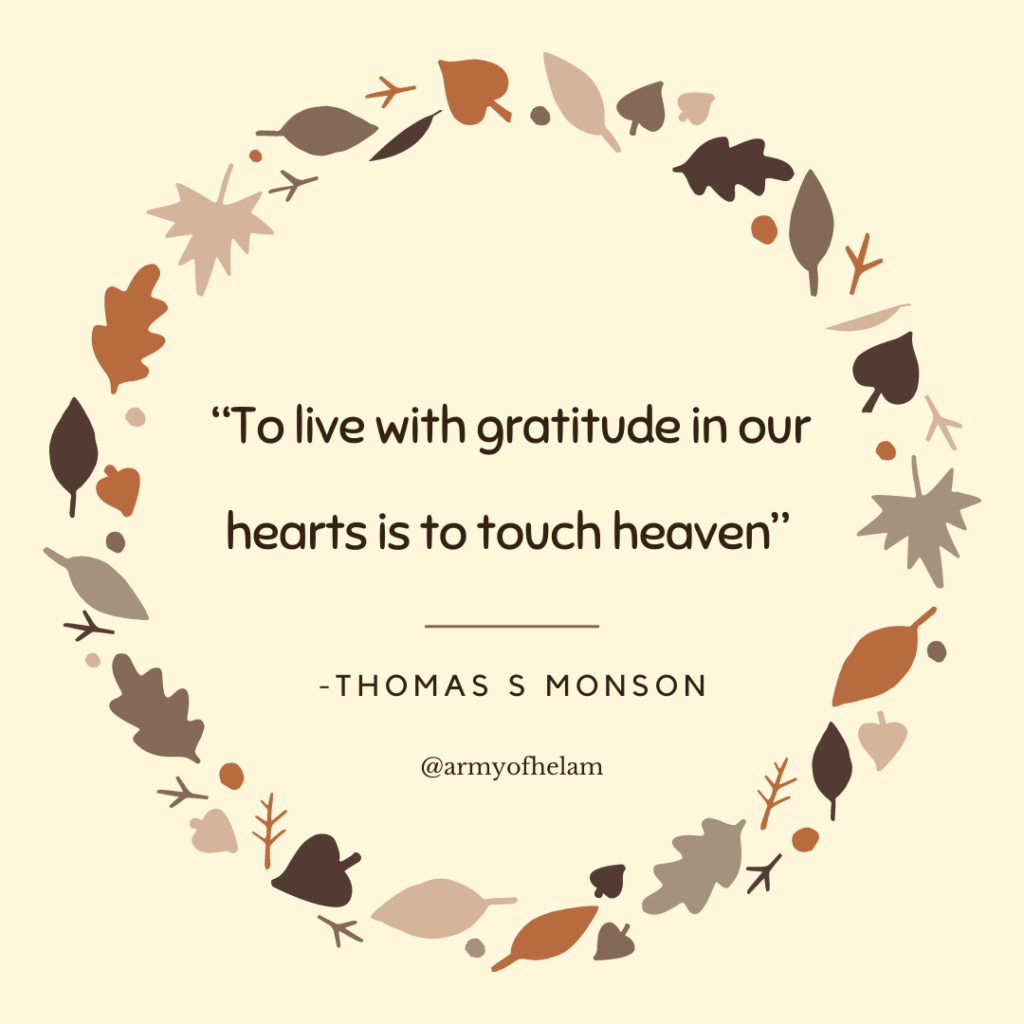 This Day in Church History
1850: The Swiss Mission is organized.
1962: The North Scottish Mission is organized.
1964: Missionaries arrive in Bolivia for the first time.
Daily Question – Answer in the Comments
What is you favorite Thanksgiving tradition?