Here's your daily dose of what matters most! There are so many people all around us that need our help. How can we serve those people who Christ would have us serve?
Check back tomorrow for more inspiration.
Scripture
I would that ye should impart of your substance to the poor, every man according to that which he hath, such as feeding the hungry, clothing the naked, visiting the sick and administering to their relief, both spiritually and temporally, according to their wants.—Mosiah 4:26
Quote
The Church of Jesus Christ is committed to serving those in need, and it is also committed to cooperating with others in that effort—Dallin H. Oaks
Video
Meme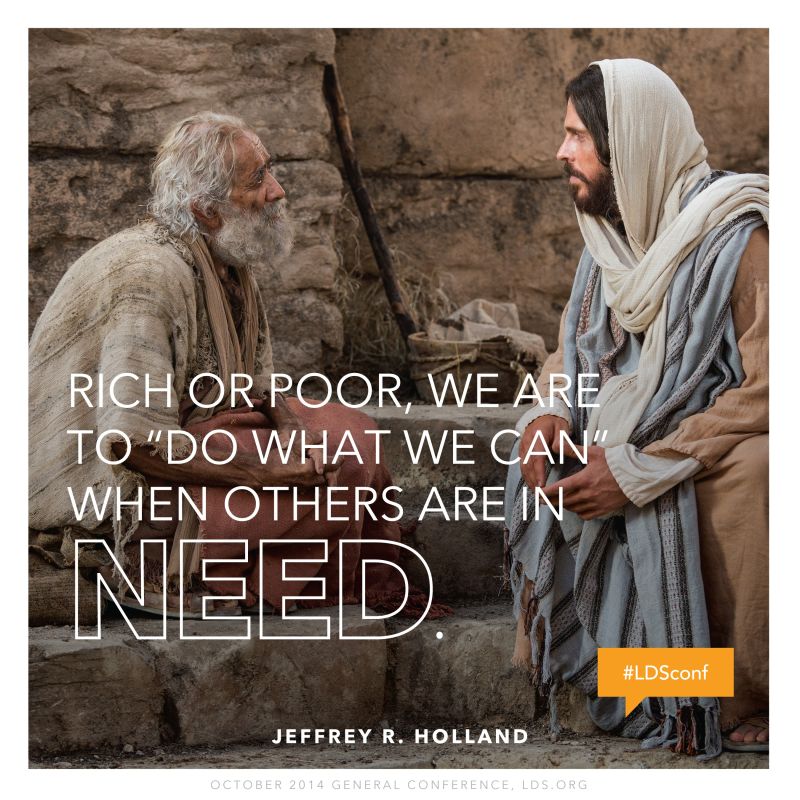 This Day in Church History
1833: Joseph Smith writes a letter to Jared Carter wherein he teaches that "it is contrary…for any member of the Church to receive instruction for those in authority, higher than themselves."
1953: Elder Ezra Taft Benson, the U.S. secretary of agriculture, appears on the cover of Time magazine, which highlights his national and international influences as a member of Dwight D. Eisenhower's cabinet.
1999: The Salt Lake City Council approves a plan to build a pedestrian plaza connecting to the Church offices grounds to Temple Square.
Daily Question – Answer in the Comments
When has someone blessed your life with service?