Here's your daily dose of what matters most! In order to worship God, we must humbly approach Him. Although we worship in our church buildings and temples, are we truly worshipping God in our everyday lives? How can we enhance our daily worship?
Check back tomorrow for more inspiration.
Scripture
Hosanna! Blessed be the name of the Most High God! And they did fall down at the feet of Jesus, and did worship him.—3 Nephi 11:17
Quote
When we worship God, we approach Him with reverent love, humility, and adoration. We acknowledge and accept Him as our sovereign King, the Creator of the universe, our beloved and infinitely loving Father.– Dean M. Davies
Meme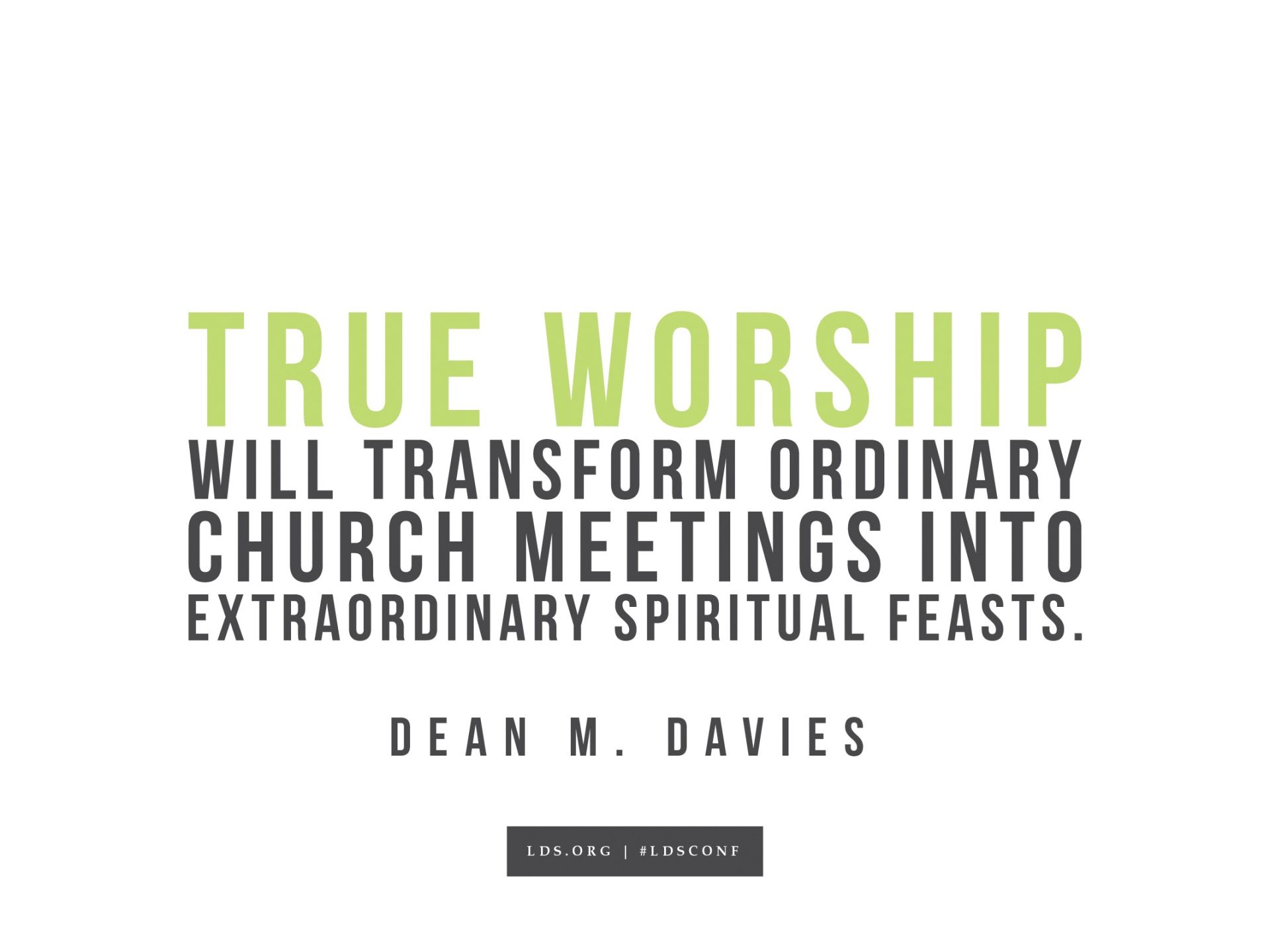 This Day in Church History
1956: Less than one month after the organization of the first branch in Peru, Elders Darwin Thomas, Edward T. Hall, Donald L. Hokanson, and Shirrel M. Plowman arrive to begin preaching the gospel among the people there.
1977: The Fargo North Dakota Stake, the first stake in North Dakota, is organized, with John R. Price as president.
1979: The BYU Young Ambassadors perform in the People's Republic of China.
1988: The first branch in the African Republic of Sierra Leone is organized in Goderich.
Daily Question – Answer in the Comments
How do you worship in your daily life?