Here's your daily dose of what matters most! The world needs to experience the love of Jesus Christ. How can we share it with others?
Artwork by Yongsung Kim
Scripture
If ye keep my commandments, ye shall abide in my love; even as I have kept my Father's commandments, and abide in his love. These things have I spoken unto you, that my joy might remain in you, and that your joy might be full. This is my commandment, That ye love one to another, as I have loved you.—John 15:10-12
Quote
The expression of compassion for others is the essence of the gospel of Jesus Christ.—Ulisses Soares
Video
Meme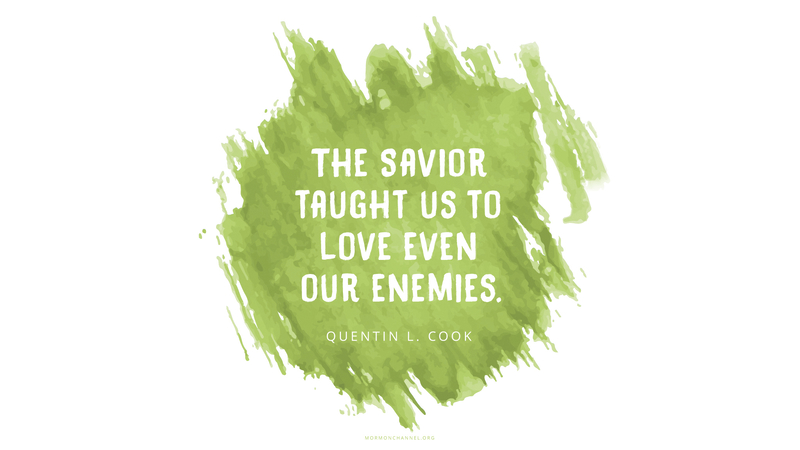 This Day in Church History
1847: Brigham Young, Heber C. Kimball, Wilford Woodruff, George A. Smith, Ezra T. Benson, Willard Richards, Albert Carrington, William Clayton, and Lorenzo Dow Young climb a hill at the north of the Salt Lake Valley and name it Ensign Peak.
1912: Church leaders in northern Mexico order the Saints to evacuate El Paso, Texas, as a result of civil strife within Mexico, which displaces some 48 thousand Latter-day Saints from the Mexican colonies.
1954: Life Magazine highlights the Tabernacle Choir's 25 years of broadcasting.
1987: Church members celebrate 150 years in the British Isles.
Daily Question – Answer in the Comments
What is one way you can love your neighbor this week?