Here's your daily dose of what matters most! We have an assurance that our prayers are heard and God will answer us. However, learning to understand how and when God answers prayers is a lifelong process and can help us when we wonder if the Lord has heard us.
Scripture
Call unto me, and I will answer thee, and shew thee great and mighty things, which thou knowest not.—Jeremiah 33:3
Quote
The Lord will hear your prayers in time of need. He will invariably answer them. However, His answers will generally not come while you are on your knees praying, even when you may plead for an immediate response. There is a pattern that must be followed. You are asked to look for an answer to your prayers, then confirm that it is correct. Obey—Richard G. Scott
Video
Meme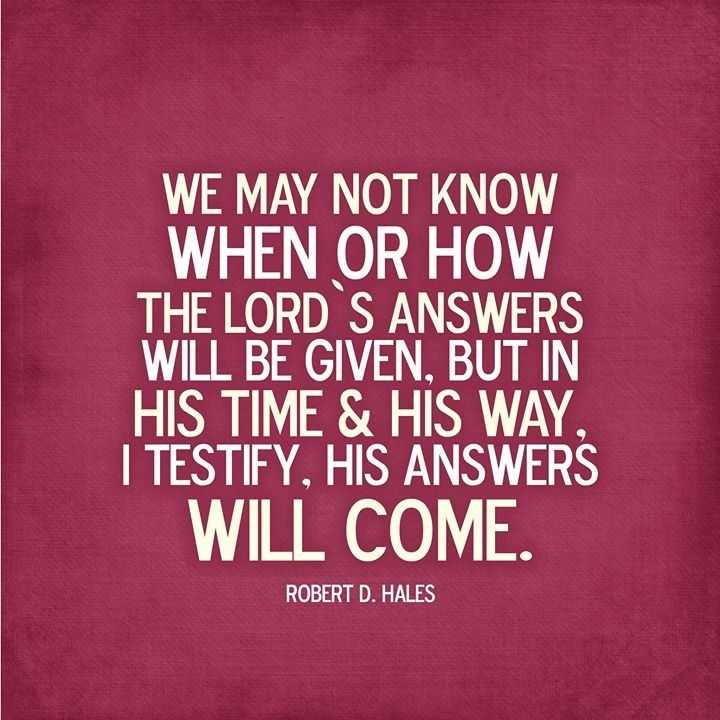 This Day in Church History
1963: President Hugh B. Brown of the First Presidency dedicates the Polynesian Cultural Center, situated near the Church College in Hawaii (later BYU-Hawaii) and the Laie Hawaii Temple.
1972: Bruce R. McConkie is ordained an Apostle.
2004: The Angel Moroni statue is placed atop the Manhattan New York Temple.
Daily Question
When has someone else been the answer to your prayer?