Here's your daily dose of what matters most! To our human minds and perspectives, it may feel like a life forever with God is impossible. Christ is here to show you all things are possible and families can be together forever.
Scripture
And, if you keep my commandments and endure to the end you shall have eternal life, which gift is the greatest of all the gifts of God.—Doctrine and Covenants 14:7
Quote
Let us with faith, enthusiasm, dedication, responsibility, and love do all that is within our reach, and we will be doing all that is possible to achieve the impossible—that is, to achieve what for the human mind is impossible but with the divine intervention of our loving Father and the infinite sacrifice brought about by our Savior becomes the greatest gift, the most glorious of realities, to live forever with God and with our families.—Jorge F. Zeballos
Video
Meme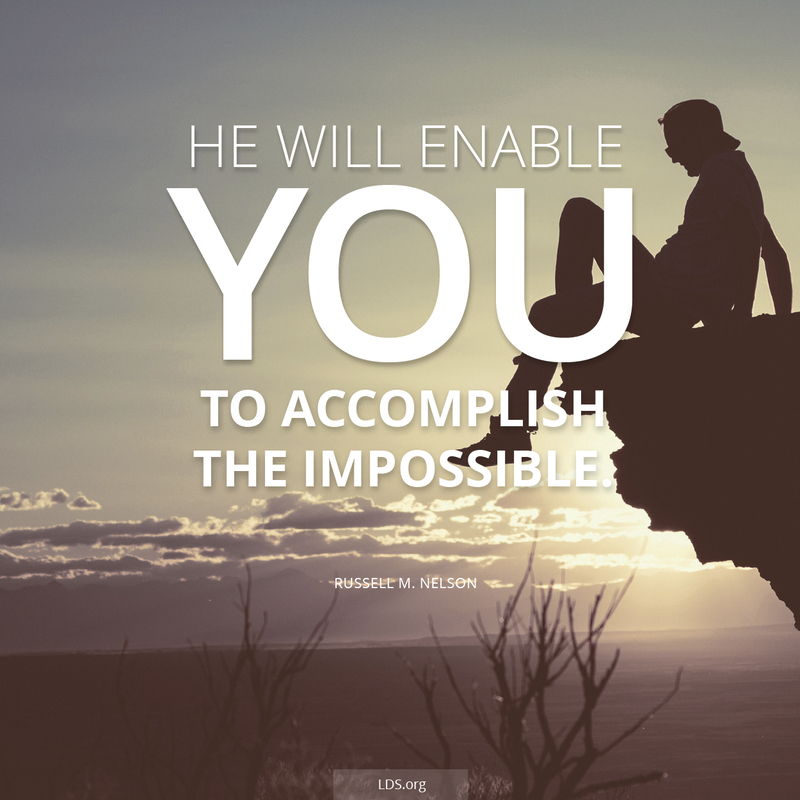 This Day in Church History
1852: Workers start constructing a wall around Temple Square in Salt Lake City. Temple construction will begin in April 1853.
1910: During his second trip to Europe, President Joseph F. Smith meets with Saints in Denmark, becoming the first Church President in that country.
1945: Christine Meader (Durham), later the first Latter-day Saint woman and the first woman in Utah to be appointed as a state supreme court justice (1982), is born in Los Angeles, California.
Daily Question – Answer in the Comments
How does knowing you can be with your family forever change the way you treat each other?