Here's your daily dose of what matters most! Happy Easter! How are you celebrating Christ today?
Check back tomorrow for more inspiration.
Scripture
O death, where is thy sting? O grave, where is thy victory?—1 Corinthians 15:55
Quote
The Resurrection of the Savior proves that He is the Son of God and that what He taught is real. "He is risen, as he said." There could be no stronger proof of His divinity than Him coming forth from the grave with an immortal body.—Paul V. Johnson
Video
Meme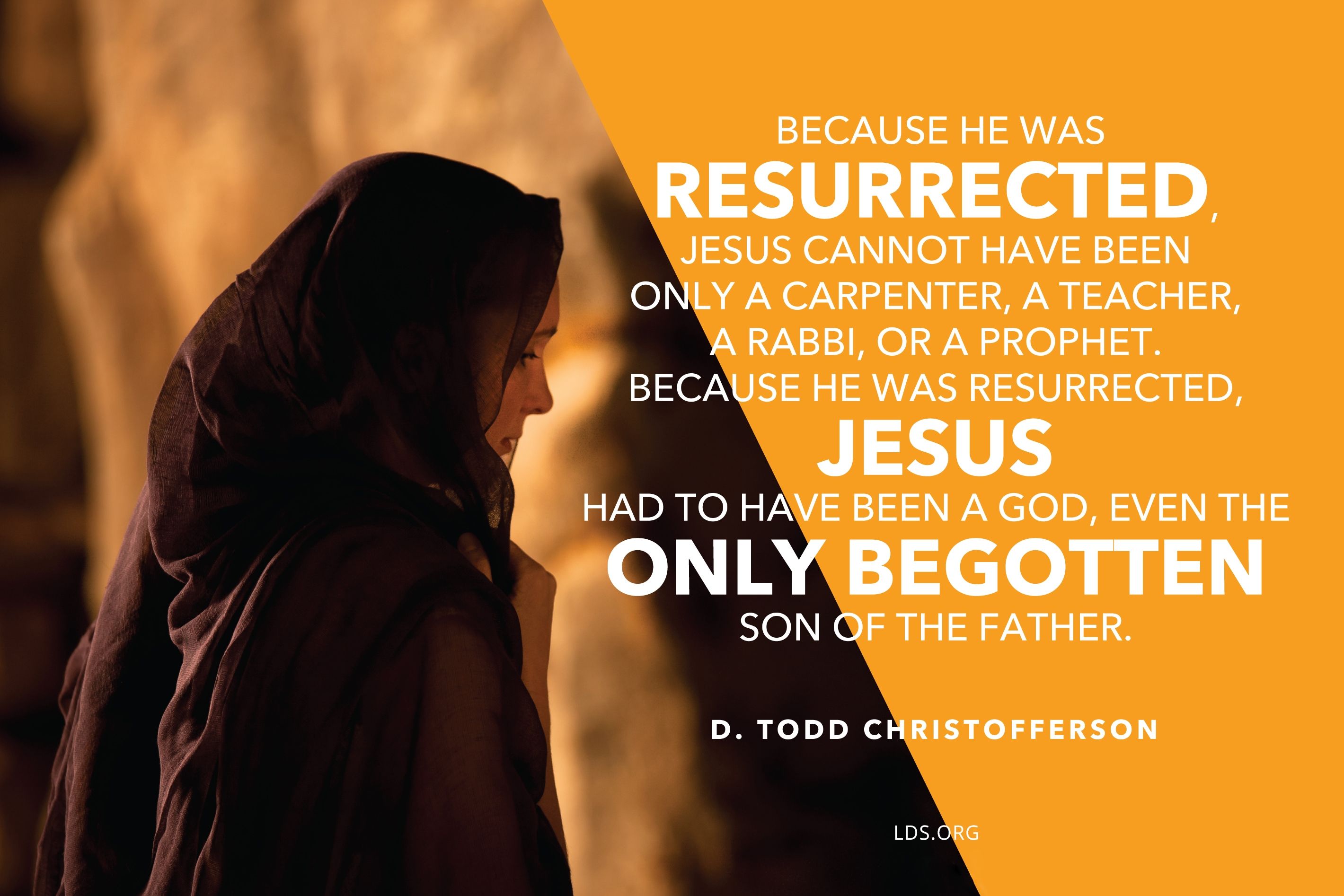 This Day in Church History
1852: A number of Saints on their way to Utah are killed when the Saluda, the steamboat they are riding, explodes at Lexington, Missouri.
1906: David O. McKay is ordained a member of the Quorum of the Twelve Apostles, replacing Marriner W. Merrill, who had died.
1951: David O. McKay is sustained as the ninth President of the Church, with Stephen L Richards and J. Reuben Clark as counselors.
Daily Question – Answer in the Comments
How do you celebrate Christ on Easter?