Here's your daily dose of what matters most! Through Jesus Christ, we are given the strength to change.
Scripture
And they all cried with one voice, saying: Yea, we believe all the words which thou hast spoken unto us; and also, we know of their surety and truth, because of the Spirit of the Lord Omnipotent, which has wrought a mighty change in us, or in our hearts, that we have no more disposition to do evil, but to do good continually.—Mosiah 5:2
Quote
Through Jesus Christ, we are given the strength to make lasting changes. As we humbly turn to Him, He will increase our capacity to change.—Becky Craven
Video
Meme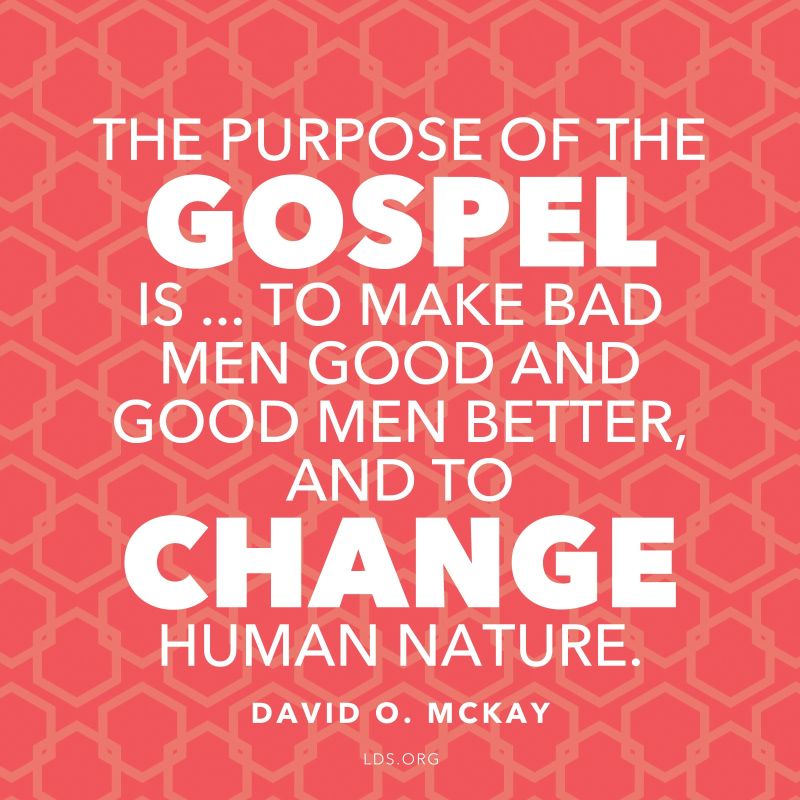 This Day in Church History
1834: Joseph Smith returns to Kirtland after traveling to western New York to recruit men and secure means for the establishment of Zion's Camp.
1835: Joseph Smith receives Doctrine and Covenants 107 at a special meeting of the Quorum of the Twelve Apostles. The revelation clarifies the duties of many Church offices and explains the distinction between the Aaronic and Melchizedek Priesthood.
1903: Spencer W. Kimball is baptized in the family bathtub at 8 yrs old. He is baptized again in October 1907 because of concern about the appropriateness of his previous baptism.
Daily Question
What is one righteous habit you'd like to improve upon?