Here's your daily dose of what matters most! We can tell if our hearts are in tune with Jesus Christ by the kindness we extend to others. Learn more about the power of kindness today.
Scripture
And be ye kind one to another, tenderhearted, forgiving one another, even as God for Christ's sake hath forgiven you.—Ephesians 4:32
Quote
Kindness is the essence of a celestial life. Kindness is how a Christlike person treats others. Kindness should permeate all of our words and actions at work, at school, at church, and especially in our homes.—Joseph B. Wirthlin
Video
Meme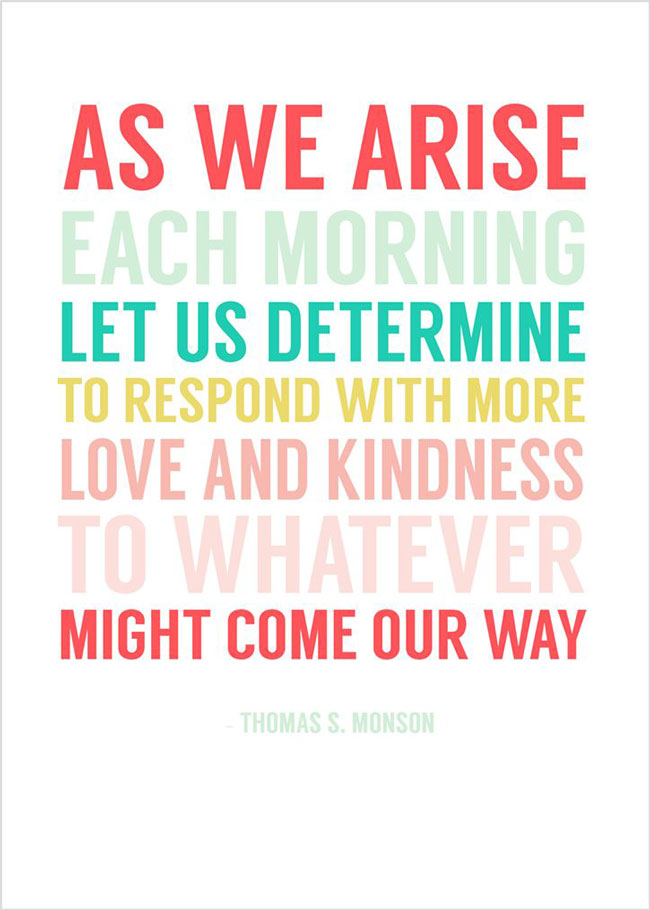 This Day in Church History
1892: The Star Valley Stake, the first stake in Wyoming, is organized, with George Osmond as president.
1935: The Argentine Mission is organized.
1938: The first Deseret Industries opens in Salt Lake City, Utah, providing work for the elderly and handicapped.
1988: Kay Wildcat, a Shoshone Church member, is chosen as Miss Indian America.
Daily Question
When don't you have to be kind to someone?