Scripture
"Behold I say unto you, that whosoever has heard the words of the prophets, yea, all the holy prophets who have prophesied concerning the coming of the Lord—I say unto you, that all those who have hearkened unto their words, and believed that the Lord would redeem his people, and have looked forward to that day for a remission of their sins, I say unto you, that these are his seed, or they are the heirs of the kingdom of God." – Mosiah 15:11
Quote
"What a marvelous privilege it is to hear God's messages for each of us during general conference! Let us prepare well for this great blessing of divine guidance delivered by His chosen servants." – Dieter F. Uchtdorf
Video
Meme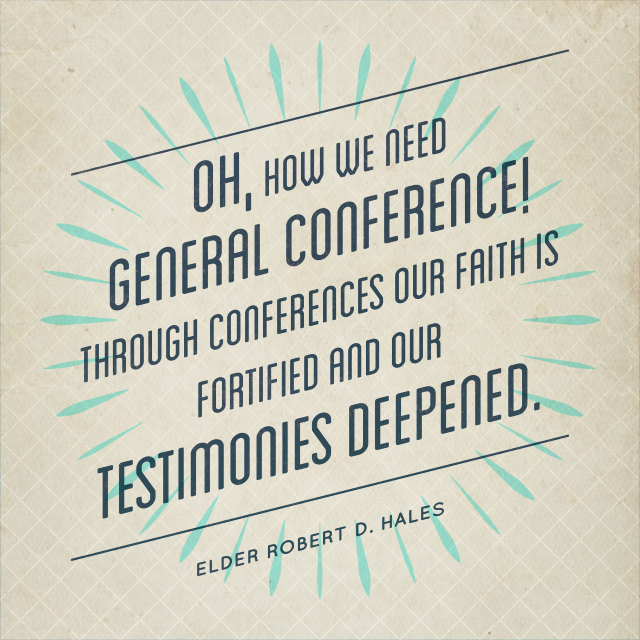 This Day in LDS History

1848: Addison Pratt arrives in the Salt Lake Valley after serving a five-year mission to the South Pacific, where he baptized approximately twelve hundred people.
1850: U.S. president Millard Fillmore signs papers appointment Brigham Young as governor of the territory of Utah.
1877: The cornerstones for the Assembly Hall on Temple Square are laid.