Here's your daily dose of what matters most! Light cleaves unto light. The more we can add the light of Jesus Christ into our lives, the more joy and peace we will find. How can we choose the light?
Scripture
For intelligence cleaveth unto intelligence; wisdom receiveth wisdom; truth embraceth truth; virtue loveth virtue; light cleaveth unto light; mercy hath compassion on mercy and claimeth her own; justice continueth its course and claimeth its own; judgment goeth before the face of him who sitteth upon the throne and governeth and executeth all things.—Doctrine and Covenants 88:40
Quote
As we intensify our faith in Christ, we receive light in intensifying measure until it dispels all darkness.—Timothy J. Dyches
Video
Meme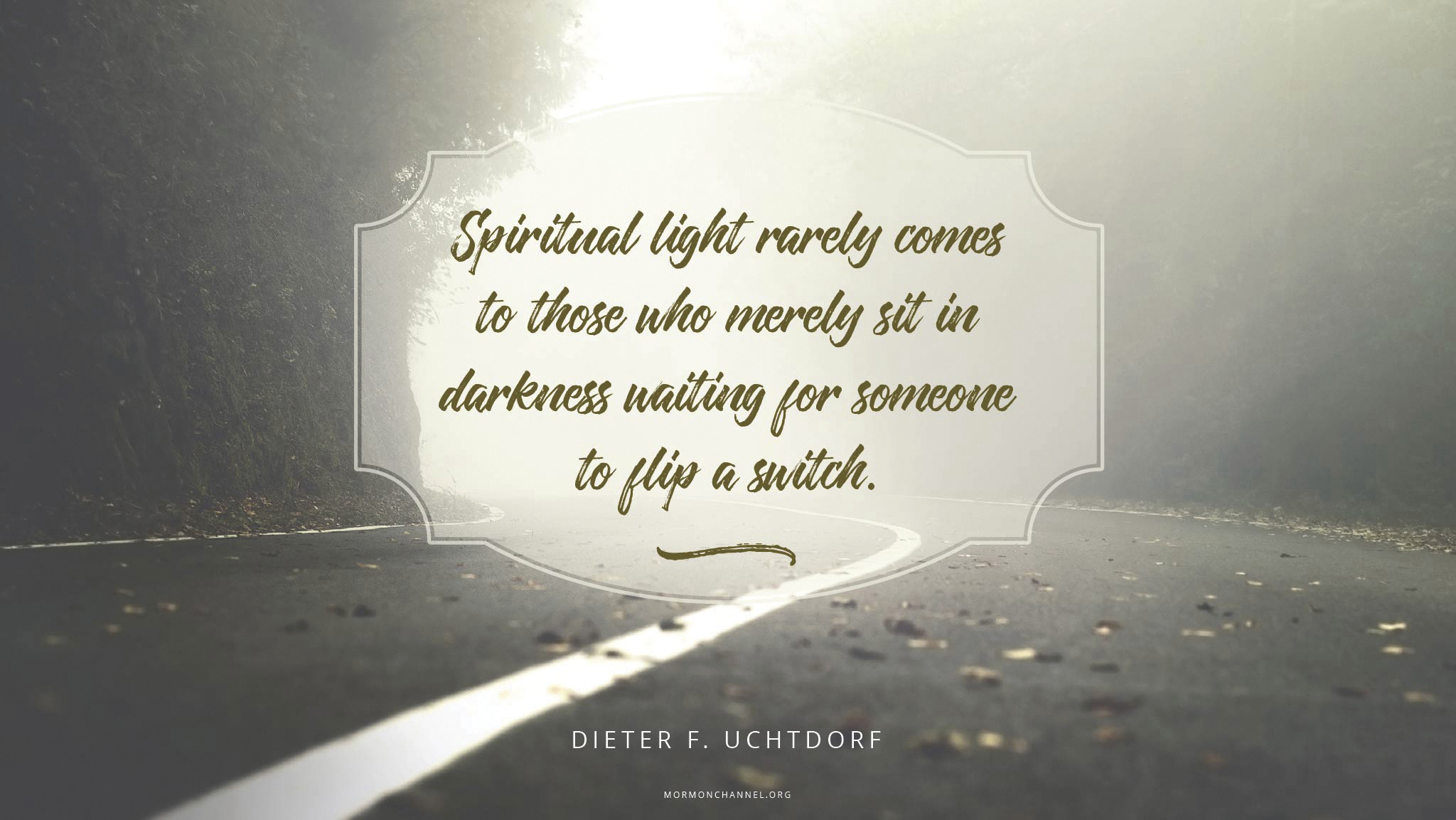 This Day in Church History
1857: General Daniel H. Wells leaves Salt Lake City to establish military headquarters in Echo Canyon in an effort to defend Utah against the approaching army commanded by Colonel Albert Sidney Johnston. The arm had been sent to Utah to quell the Saints' alleged rebellion against the United States government.
1954: Bo Gustafsson, later an Olympic silver medalist in the 50-kilometer walk at the 1984 Los Angeles games, is born in Skee, Sweden.
1979: The Church publishes the LDS edition of the King James Version of the Bible, which includes a topical guide, a Bible dictionary, and extensive footnotes.
Daily Question
What is one way Jesus Christ lights up your life?