Here's your daily dose of what matters most! Living the gospel joyfully means trusting in Jesus Christ and keeping his commandments!
Check back tomorrow for more inspiration.
Scripture
For the kingdom of God is not meat and drink; but righteousness, and peace, and joy in the Holy Ghost.—Romans 14:17
Quote
Trust in the saving power of Jesus Christ; keep His laws and commandments. In other words—live the gospel joyful.—Dieter F. Uchtdorf
Video
Meme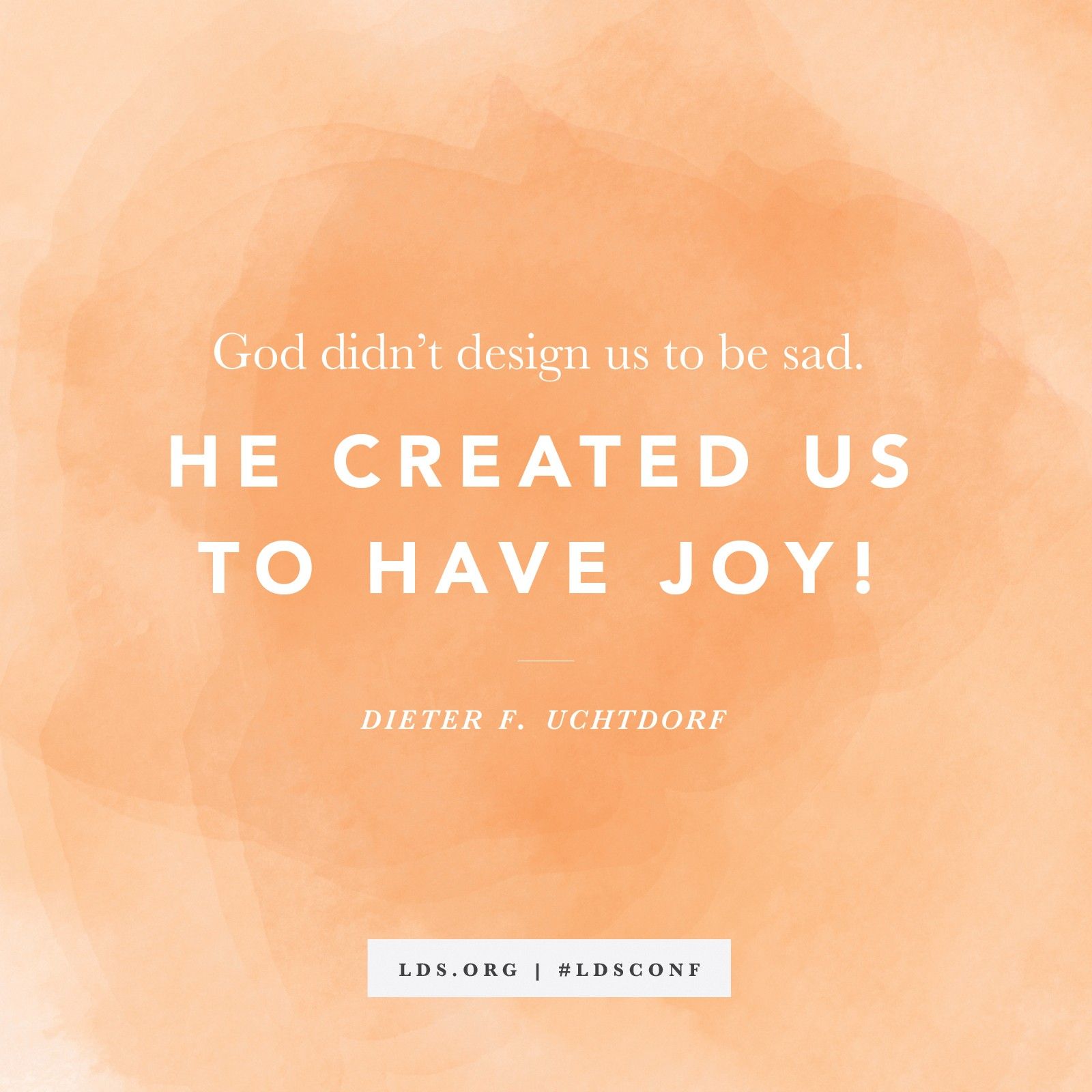 This Day in Church History
1836: After a full day of instruction in the Kirtland Temple, the congregation experiences spiritual manifestations similar to those on the day of Pentecost, and several witness the appearance of angels.
1909: Elizabeth Fetzer (Bates), later the composer of several hymns and children's songs, including "Pioneer Children Sang as They Walked" and "Book of Mormon Stories," is born in Salt Lake City, Utah.
1925: Teddy E. Brewerton, later a member of the First Quorum of the Seventy, is born in Raymond, Alberta, Canada. "
Daily Question – Answer in the Comments
How do you find joy during difficult times?