Here's your daily dose of what matters most! As we draw near to the Lord, we will be able to find His promised comfort and rest. Featured art by Annie Cole.
Scripture
The Lord is nigh unto all them that call upon him, to all that call upon him in truth. He will fulfil the desire of them that fear him: he also will hear their cry, and will save them.—Psalm 145:18-19
Quote
As we draw nearer to Him, surrendering ourselves spiritually to His care, we will be able to take upon ourselves His yoke, which is easy, and His burden, which is light, thus finding that promised comfort and rest.—Ulisses Soares
Video
Meme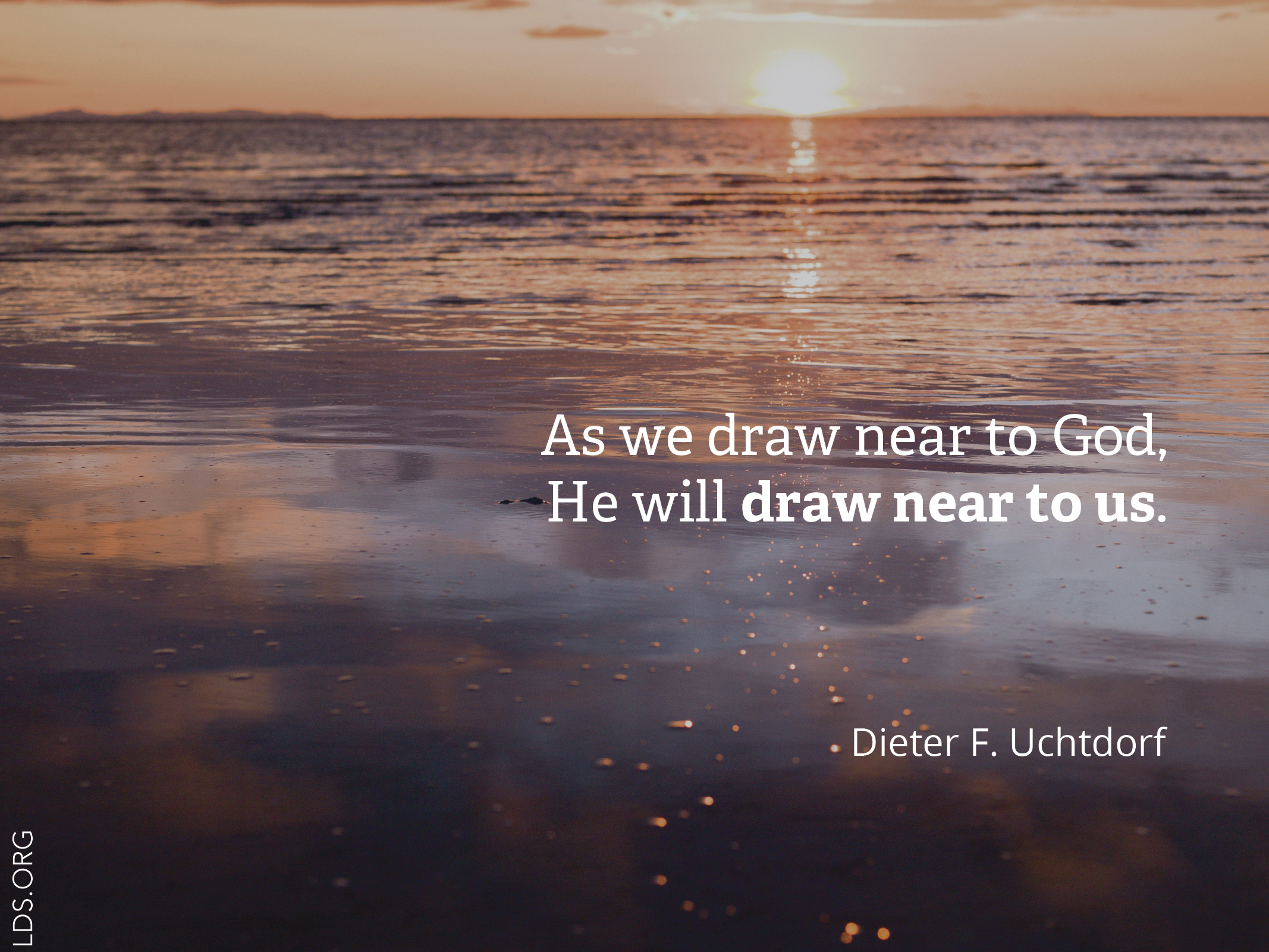 This Day in Church History
1847: The Mormon Battalioncrosses the Colorado River into what would later become California.
1870: President Brigham Young Drives the last spike for the Utah Central Railroad Line, connecting Salt Lake City with Ogden, a distance of thirty-seven miles.
1892: The Church organizes in the Salt Lake City Nineteenth Ward the first Latter-day Saint Sunday School for the deaf.
Daily Question
How do you know when you feel close to Jesus Christ?