Here's your daily dose of what matters most! The world can feel pretty gloomy…add some light by learning how to scatter the sunshine of God!
Scripture
Then shall the righteous shine forth as the sun in the kingdom of their Father. —Matthew 13:43
Quote
Each of our [Christlike] deeds may share only a pinpoint of light, but added together they begin to make a significant difference.—Susan W. Tanner
Video
Meme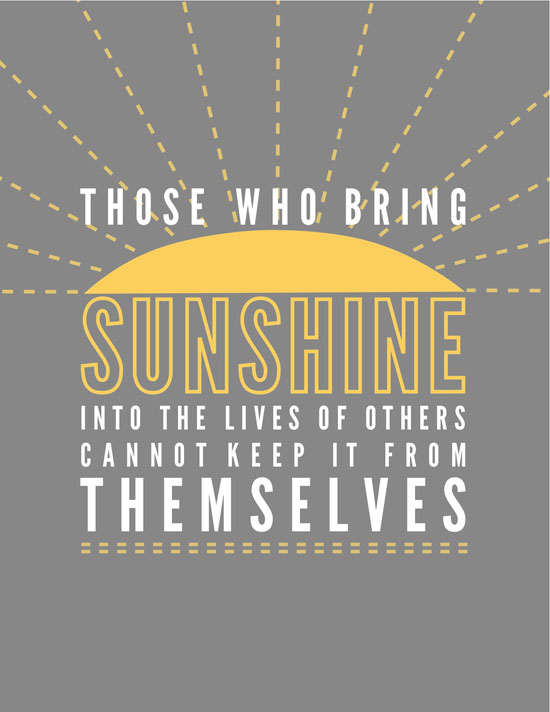 This Day in Church History
1851: Thomas L. Kane, a nonmember friend of the Saints with connections in Washington, D.C., writes a letter to U.S. president Millard Fillmore, defending the character of Brigham Young.
1970: The Spain Mission is organized.
1996: President Gordon B. Hinckley begins a tour of early Church history sites.
Daily Question – Answer in the Comments
What are some simple ways you can scatter sunshine in the lives of others?
Further Reading