Here's your daily dose of what matters most! Struggling to have the courage to stand up for your beliefs? Try these godly principles.
Check back tomorrow for more inspiration.
Scripture
Brethren, shall we not go on in so great a cause? Go forward and not backward. Courage, brethren; and on, on to the victory! Let your hearts rejoice, and be exceedingly glad.—Doctrine and Covenants 128:22
Quote
I know it is sometimes hard to stand for truth and right. Yet we need to be positive examples if we are to help others find a better way. Thankfully, we can draw strength from those who have gone before us. While the road they walked may have been different from the road we walk today, the courage required to be faithful is similar, and their experiences are instructive. —M. Russell Ballard
Video
Meme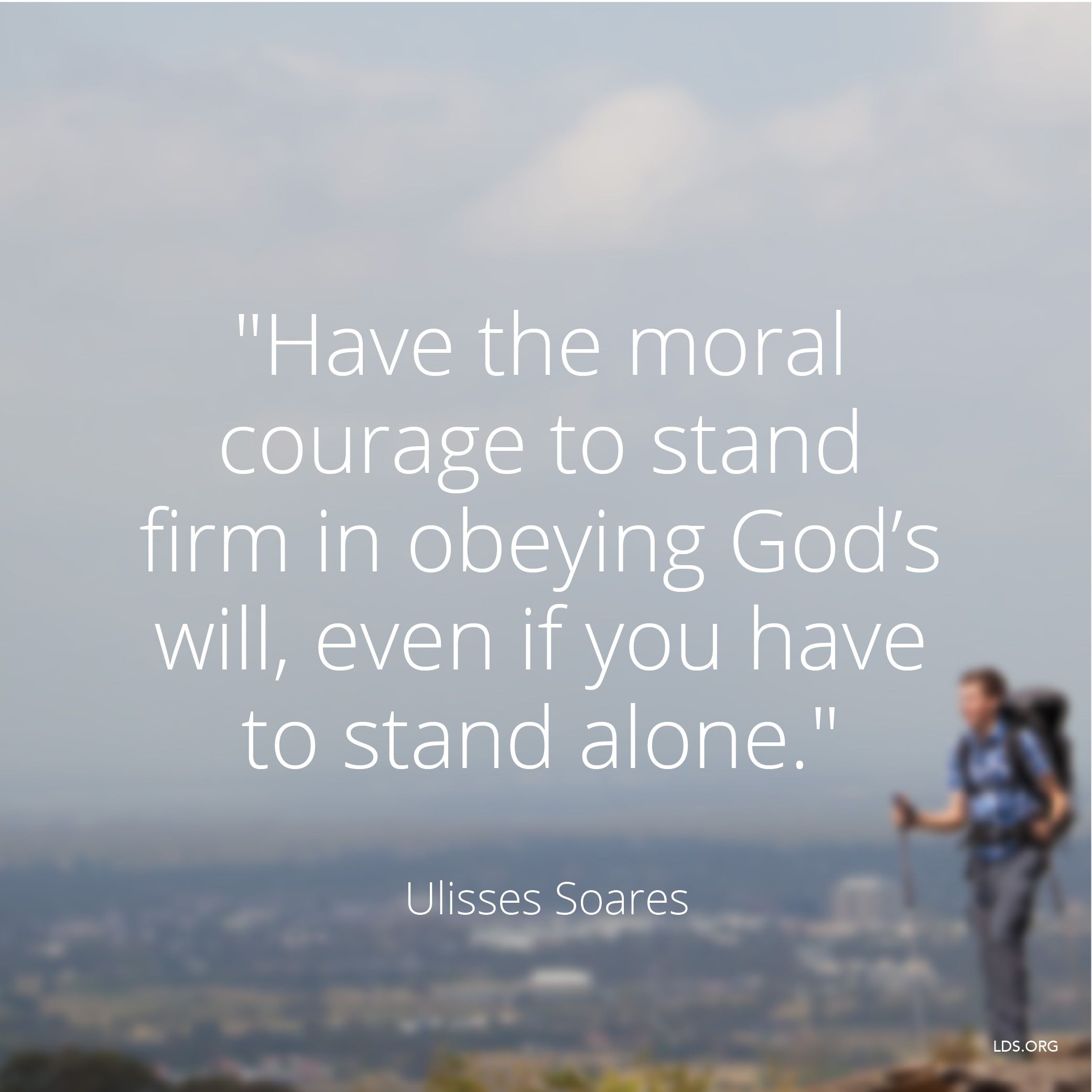 This Day in Church History
1843: In Nauvoo, Addison Pratt, Noah Rogers, Benjamin F. Grouard, and Knowlton F. Hanks are set apart for the first mission to the South Pacific Islands. It is to Utah, not Illinois, that they return at the conclusion of their mission.
1893: Baptisms for the dead take place in the Salt Lake Temple for the first time.
1926: Colleen Kay Hutchins (Vadeweghe), the first LDS Miss America (1952), is born in Salt Lake City, Utah.
Daily Question – Answer in the Comments
Who has been a good example in your life of standing for truth and righteousness?