Here's your daily dose of what matters most! Each of God's Children is blessed with a great divine potential. When we fully understand and accept our divine identity we will have greater power to resist temptation and become more like our Father in Heaven.
Check back tomorrow for more inspiration.
Scripture
And it came to pass that Moses looked upon Satan and said: Who art thou? For behold, I am a son of God, in the similitude of his Only Begotten; and where is thy glory, that I should worship thee?
—Moses 1:13
Quote
Our understanding of the nature and purpose of God the Eternal Father explains our destiny and our relationship in his eternal family. Our theology begins with heavenly parents. Our highest aspiration is to be like them. Under the merciful plan of the Father, all of this is possible through the atonement of the Only Begotten of the Father, our Lord and Savior, Jesus Christ.– Dallin H. Oaks
Meme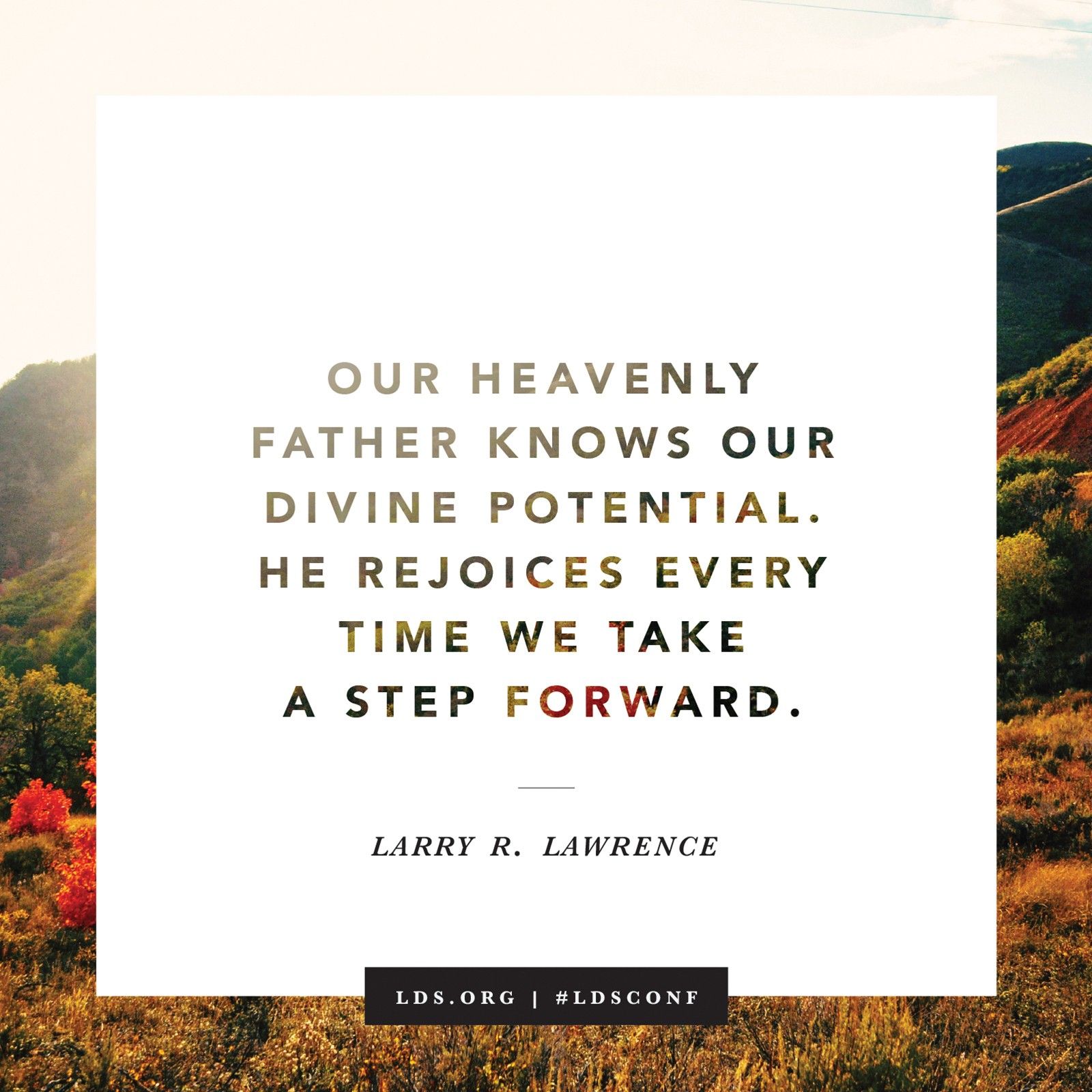 This Day in Church History
1778: John Tanner, later a friend of Joseph Smith and Church financial benefactor, is born in Hopkinton, Rhode Island.
1840: Joseph Smith preaches the funeral sermon of Seymour Brunson. During the course of his remarks the Prophet reveals for the first time the doctrine of baptism for the dead.
1987: The First Presidency announces the renaming of the Church Genealogical Department as the Family History Department.
1992: President Gordon B. Hinckley of the First Presidency dedicates three monuments to the pioneers of the Willie and Martin handcart companies near South Pass, Wyoming.
Daily Question – Answer in the Comments
How can understanding your divine potential increase your confidence?