Here's your daily dose of what matters most! Today, we learn about how to run towards the light of Christ.
Scripture
Then Jesus said unto them, Yet a little while is the light with you. Walk while ye have the light, lest darkness come upon you: for he that walketh in darkness knoweth not whither he goeth.—John 12:35
Quote
Our quest for light will be enhanced by our willingness to recognize when it shines in our lives. Just as when we kept pedaling toward the light, the more we persist, the brighter His influence becomes in our lives. —Vern P. Stanfill
Video
Meme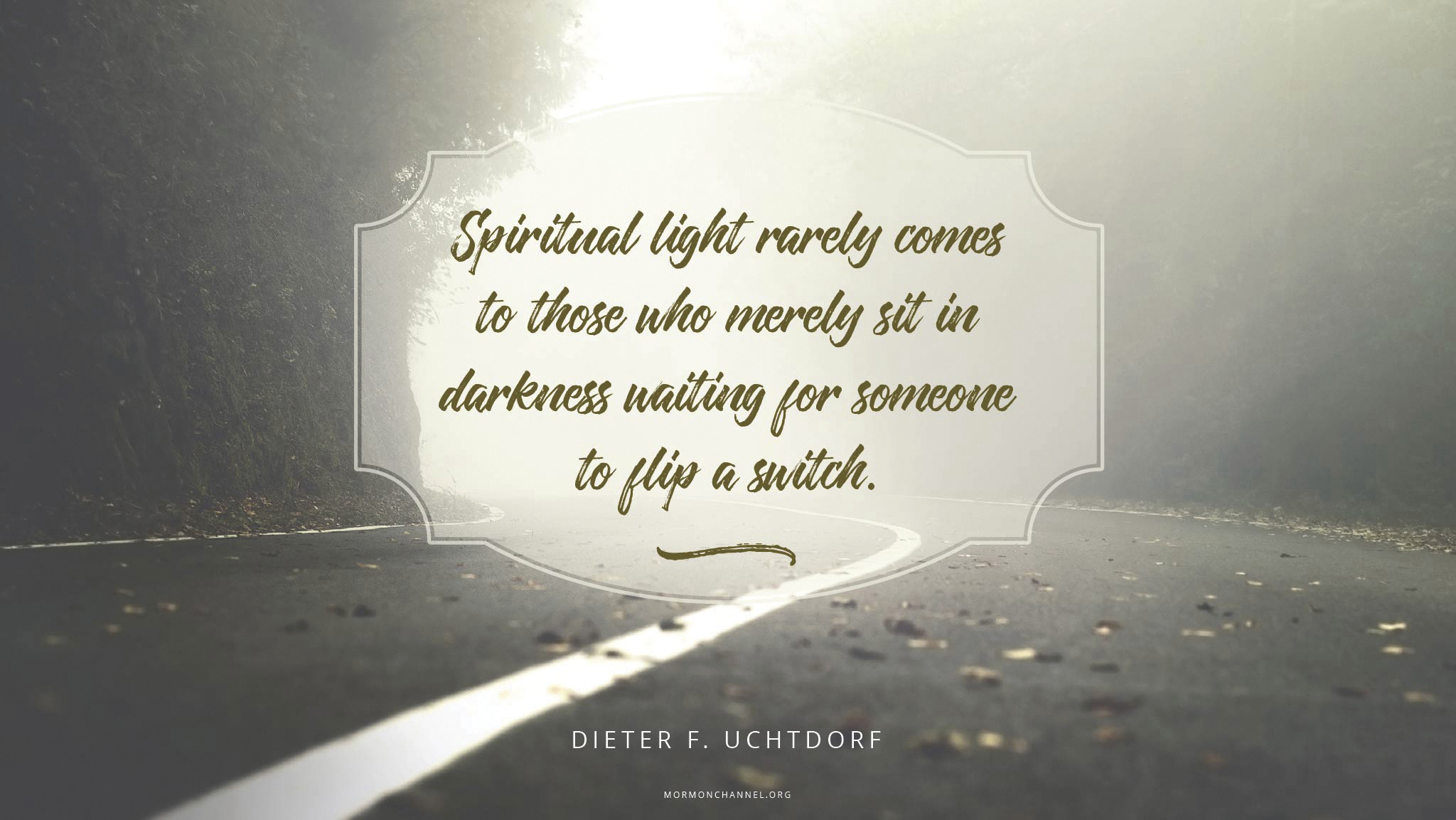 This Day in Church History
1910: Gordon B. Hinckley, later a member of the Quorum of the Twelve Apostles and the fifteenth President of the Church, is born in Salt Lake City, Utah.
1968: The Maine Stake, the first stake in Maine, is organized.
1979: The first area conference in the continental United States is held in Houston, Texas.
1994: Jeffrey R. Holland is ordained an Apostle, replacing Marvin J. Ashton, who had died.
Daily Question
How do we invite the light of Christ into our lives?