Here's your daily dose of what matters most! Today, we celebrate the legacy of beloved Latter-day Saint artist Minerva Teichert, who was born today in 1888.
Scripture
And it came to pass that they did worship the Lord, and did go forth with me; and we did work timbers of curious workmanship. And the Lord did show me from time to time after what manner I should work the timbers of the ship.—1 Nephi 18:1
Quote
Eternity seems very real to me. I want … to be able to paint after I leave here. Even though I should come back nine times I still would not have exhausted my supply of subjects and one life time is far too short but may be a schooling for the next.—Minerva Teichert
Video
Meme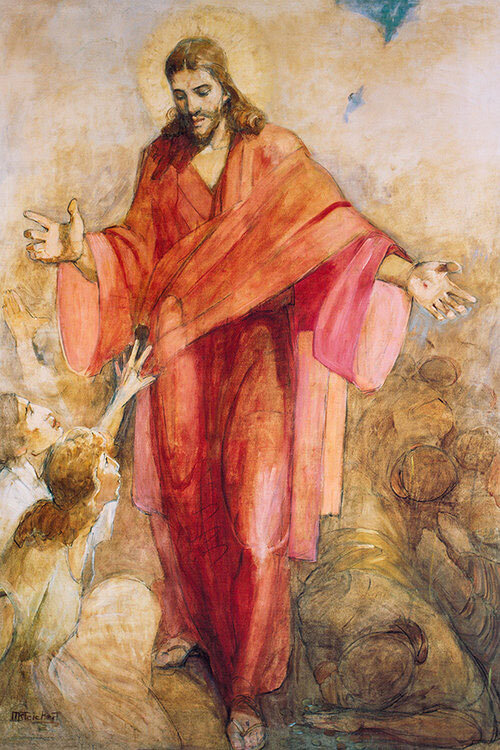 This Day in Church History
1852: During a special conference in Salt Lake City, Church leaders announce the expansion of the missionary effort, including new fields of service in India, Siam, and Hong Kong.
1888: Minerva Bernetta Kohlhepp (Teichert), later a gifted artist and the first woman to paint a mural in a temple (the world room in the Manti Temple), is born in Ogden, Utah.
1987: President Ezra Taft Benson dedicates the Frankfurt Germany Temple.
1993: Elder Russell M. Nelson attends the Parliament of the World's Religions in Chicago, Illinois, exactly 100 years after the body rejected a Latter-day Saint delegation headed by Elder B.H. Roberts.
Daily Question
What lessons do we learn from Sister Teichert's life?