Here's your daily dose of what matters most! Patience is one of the hardest gospel principles to cultivate, but it comes with great rewards of joy if we keep going forward.
Check back tomorrow for more inspiration.
Scripture
For ye have need of patience, that, after ye have done the will of God, ye might receive the promise.—Hebrews 10:36
Quote
Just as the trying of our faith works patience within us, when we exercise patience, our faith increases. As our faith increases, so does our joy. —Jeremy R. Jaggi
Video
Meme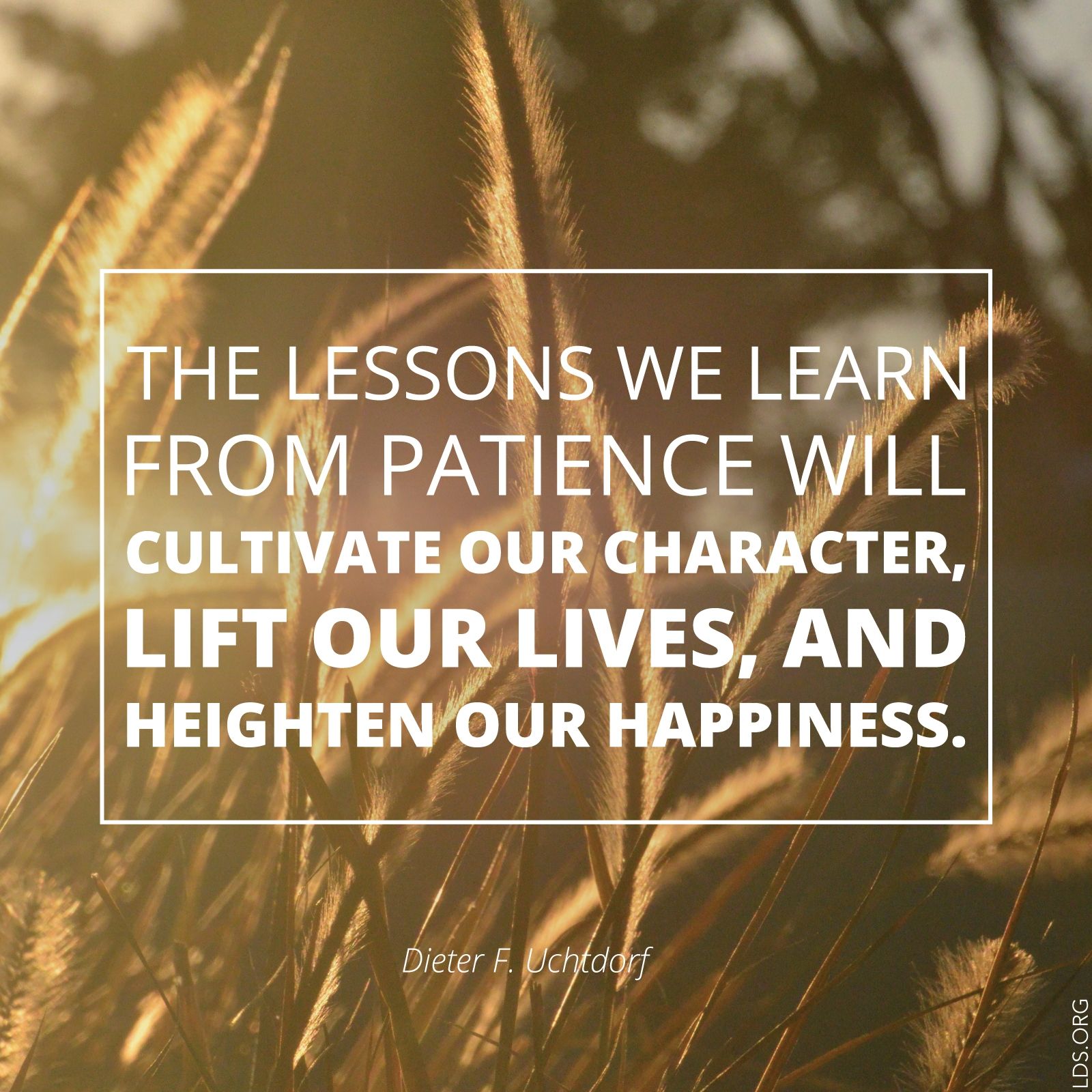 This Day in Church History
1853: J. Golden Kimball, later a colorful folk hero and one of the First Presidents of the Seventy, is born in Salt Lake City, Utah.
1878: Orrin Porter Rockwell, bodyguard of Joseph Smith and a Utah folk hero, dies in Salt Lake City at the age of 65. At the time of his death, he had been a member of the Church longer than anyone to that time, having been baptized shortly after the Church was organized.
1974: The Belfast Ireland Stake, the first stake in Ireland, is organized.
Daily Question – Answer in the Comments
What gives you the strength to continue in patience?