Here's your daily dose of what matters most! Each one of us has a unique purpose on earth. We all play a part in advancing God's work. Our individual talents and abilities can work together for good.
Check back tomorrow for more inspiration.
Scripture
Therefore, doubt not, for it is the gift of God; and you shall hold it in your hands, and do marvelous works; and no power shall be able to take it away out of your hands, for it is the work of God.—Doctrine & Covenants 8:8
Quote
Every one of us has a meaningful role to play in furthering God's work.– John C. Pingree Jr.
Meme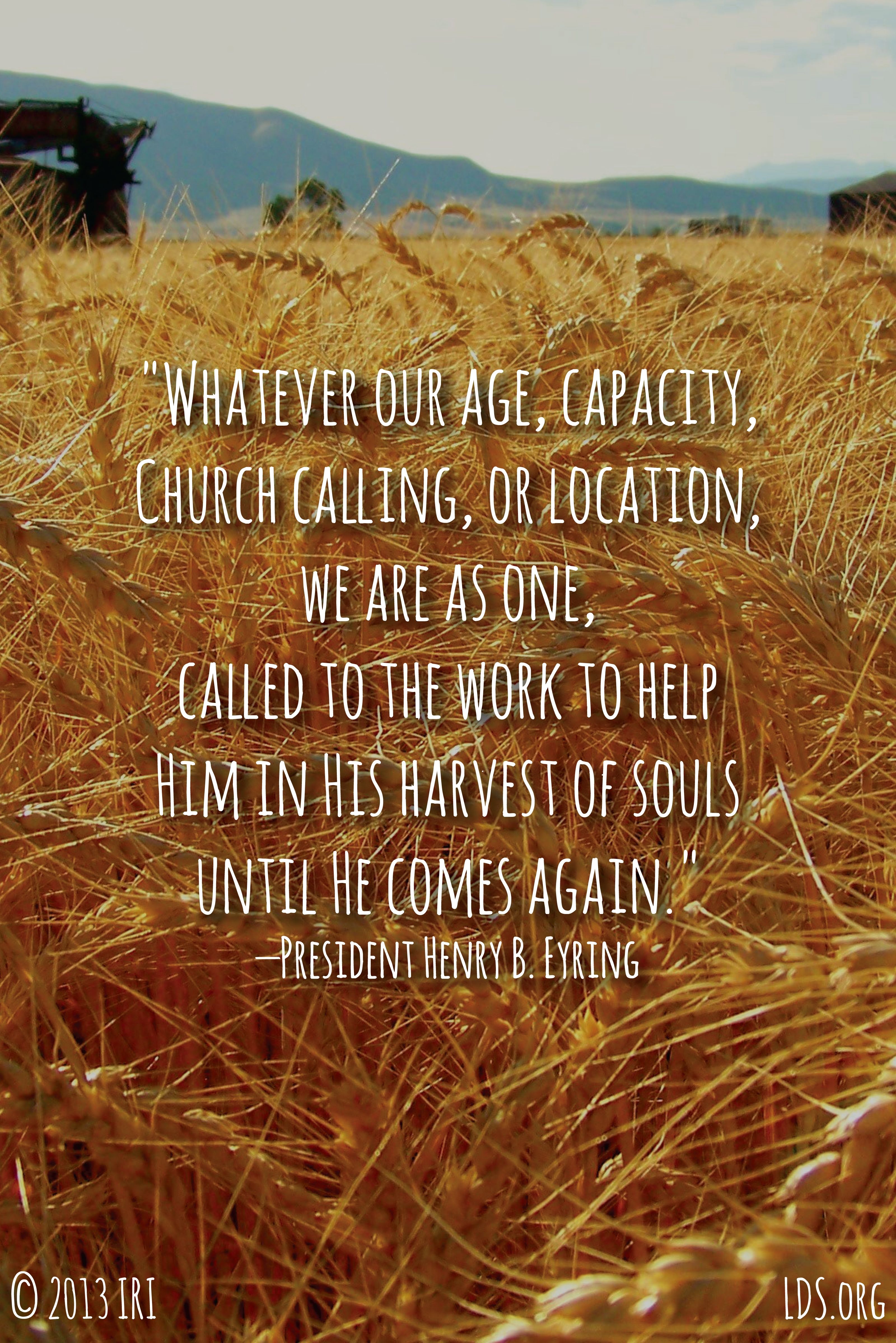 This Day in Church History
1940: The largest world premiere of any Hollywood movie to date is held in Salt Lake City with the release of Darryl F. Zanuck's production of Brigham Young, one the first motion pictures to portray the Church in a positive way. It stars Dean Jagger, who later joins the Church.
1970: The West Virginia Stake, the first stake in West Virginia, is organized, with David L. Atkinson as president.
1981: President Gordon B. Hinckley of the First Presidency dedicates the national headquarters of Sons of Utah Pioneers in Salt Lake City, Utah.
Daily Question – Answer in the Comments
How can you aid in the work of the Lord?