Here's your daily dose of what matters most! This world is filled with people, objects, and experiences that are fighting to be the most important part of our life. We need to evaluate what matters most to us. President Ballard taught us "what matters most is what lasts longest."
Check back tomorrow for more inspiration.
Scripture
As the Father knoweth me, even so know I the Father: and I lay down my life for the sheep.—John 10:15
Quote
What matters most is our relationships with Heavenly Father and His Beloved Son, our families, and our neighbors, and allowing the Spirit to guide us.– M. Russell Ballard
Meme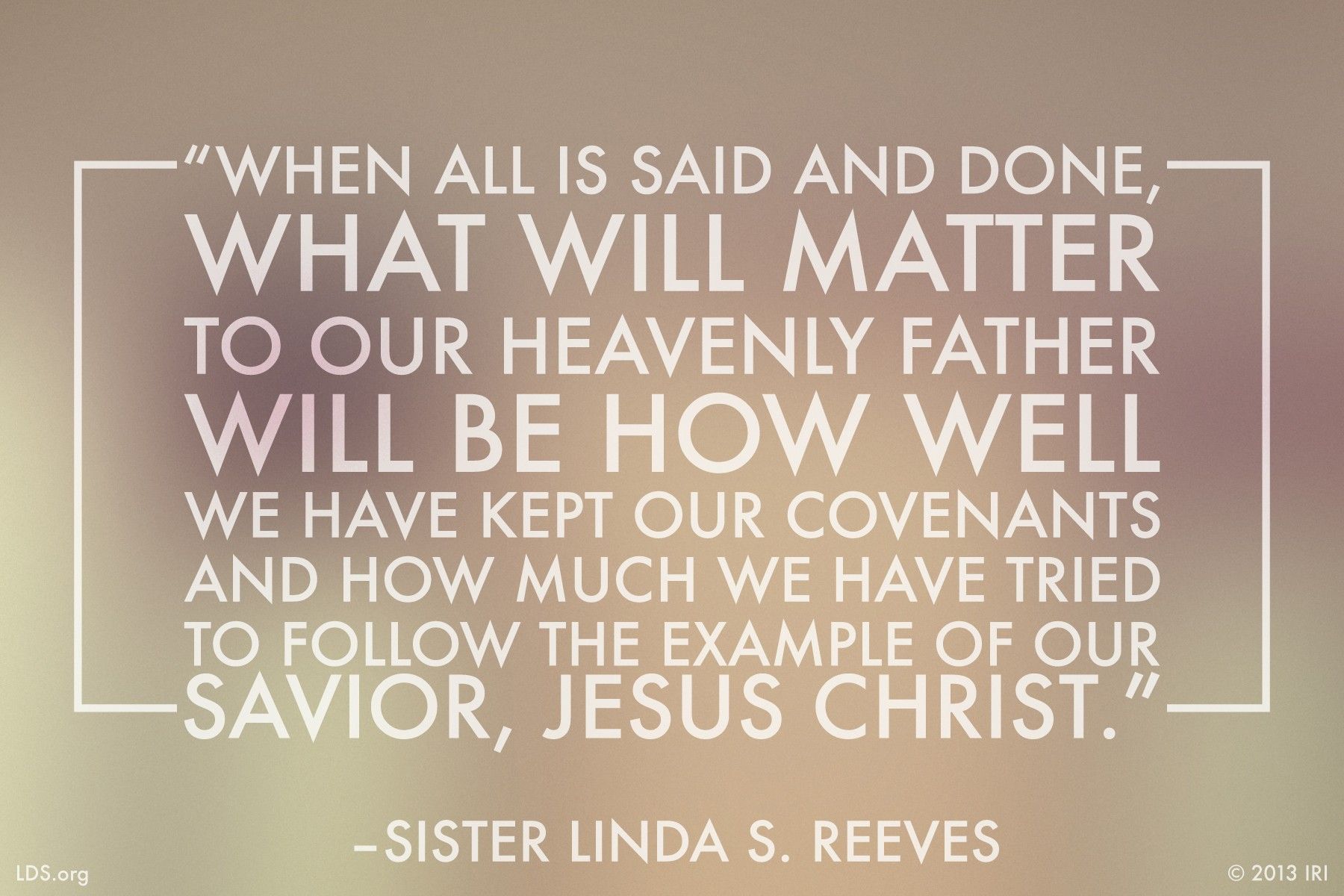 This Day in Church History
1849: Addison Pratt receives the first endowment given in the Salt Lake Valley. The sacred ordinances are performed on Ensign Peak.
1879: Elder Joseph Standing, a missionary laboring in Georgia, is shot and killed by an anti-Mormon mob. This is the first murder of a Latter-day Saint missionary since the death of Parley P. Pratt in 1857 and marks the beginning of a period of violence against missionaries in the South.
1935: President Heber J. Grant dedicates Torlief Knaphus's Angel Moroni Monument at the top of the Hill Cumorah.
1954: The First Presidency announces plans to build the Church College of Hawaii, later known as BYU-Hawaii.
Daily Question – Answer in the Comments
Why is it important to be focused in what matters most?