Here's your daily dose of what matters most! Women of God are of infinite worth. How can women continually embrace their divine identity?
Scripture
And also upon the servants and upon the handmaids in those days will I pour out my spirit.—Joel 2:29
Quote
A woman's richest rewards will come as she rises to fulfill her destiny as a devoted daughter of God. To all faithful Saints He has promised thrones, kingdoms, principalities, glory, immortality, and eternal lives. That is the potential for women in The Church of Jesus Christ of Latter-day Saints. It is exalting, everlasting, and divine.—Russell M. Nelson
Video
Meme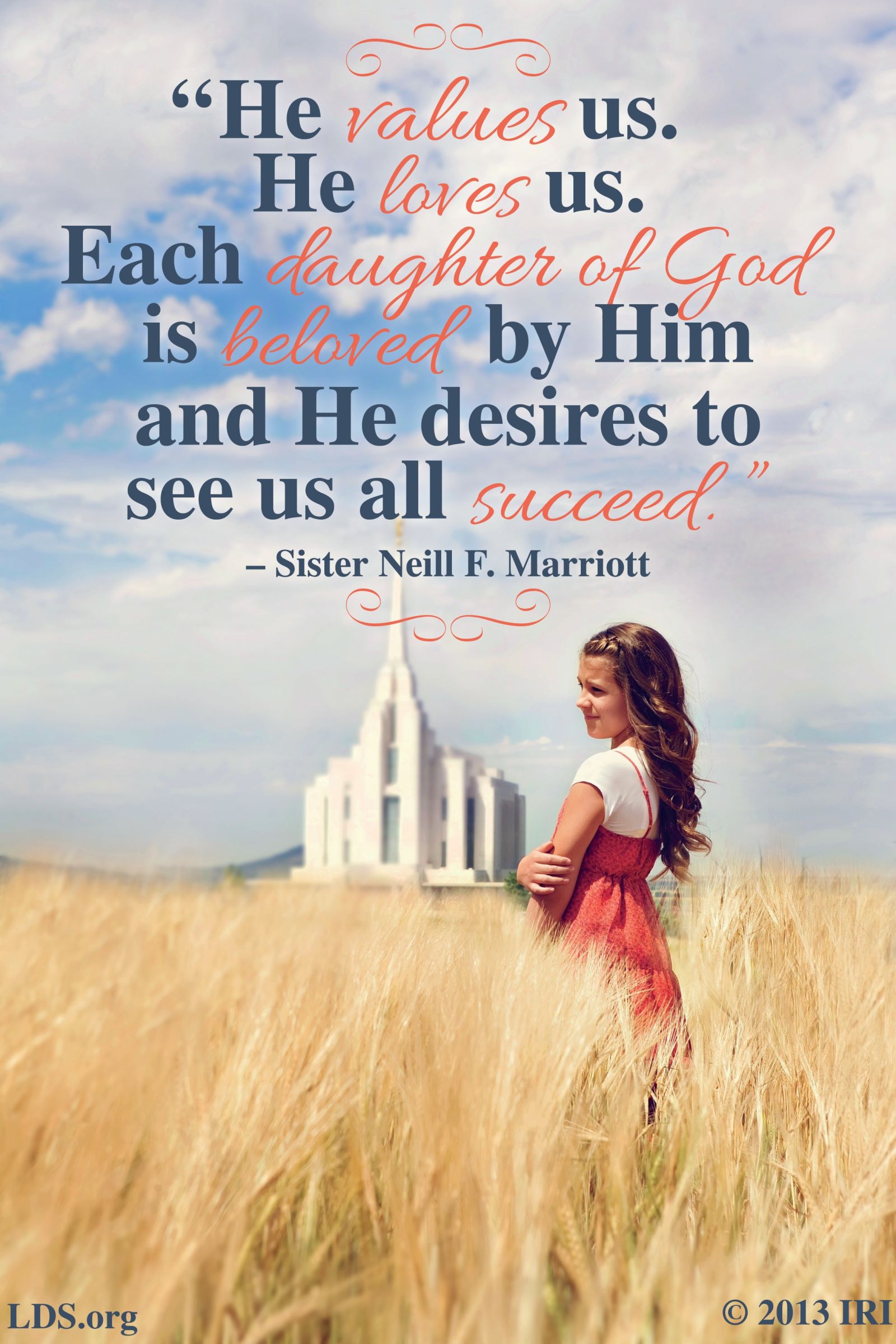 This Day in Church History
1855: The first branch in Germany is organized in Dresden.
Daily Question
How can we help the women of the Church feel more confident in their divine identity?