Here's your daily dose of what matters most! Today, go a little bit deeper into your Come, Follow Me study about how the revelations of the Lord are priceless.
Scripture
The great importance of the revelations that would later be published as the Book of Commandments and then the Doctrine and Covenants was considered. This revelation was given after the conference voted that the revelations were "worth to the Church the riches of the whole Earth."—Doctrine & Covenants 70 (Section Heading)
Quote
We treasure the word of God not only by reading the words of the scriptures but by studying them. We may be nourished more by pondering a few words, allowing the Holy Ghost to make them treasures to us, than to pass quickly and superficially over whole chapters of scripture.—Henry B. Eyring
Video
Meme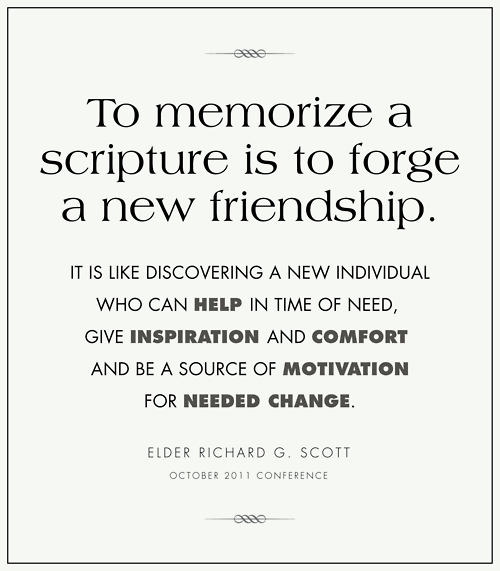 This Day in Church History
1829: The title page of the Book of Mormon appears in print for the first time in the Wayne Sentinel, a paper published in Palmyra, New York.
1856: The Saints that will make up the Willie handcart company arrive in Iowa City to outfit themselves for their journey west.
1961: At the first world seminar for mission presidents, A Uniform System for Teaching Investigators in introduced, as is the "every member a missionary" program.
1988: The Saint John New Brunswick Stake, the first stake in New Brunswick, Canada, is organized.
Daily Question
Why is modern-day revelation important to you?