Here's your daily dose of what matters most! Maintaining the gospel in our hearts is an ongoing task that takes time.
Scripture
Forasmuch as ye are manifestly declared to be the epistle of Christ ministered by us, written not with ink, but with the Spirit of the living God; not in tables of stone, but in fleshy tables of the heart.—2 Corinthians 3:3
Quote
Maintaining the gospel in our hearts is an ongoing task which requires time. Knowledge alone is not enough. We must take time to apply the principles in our lives.—Walter F. González
Video
Meme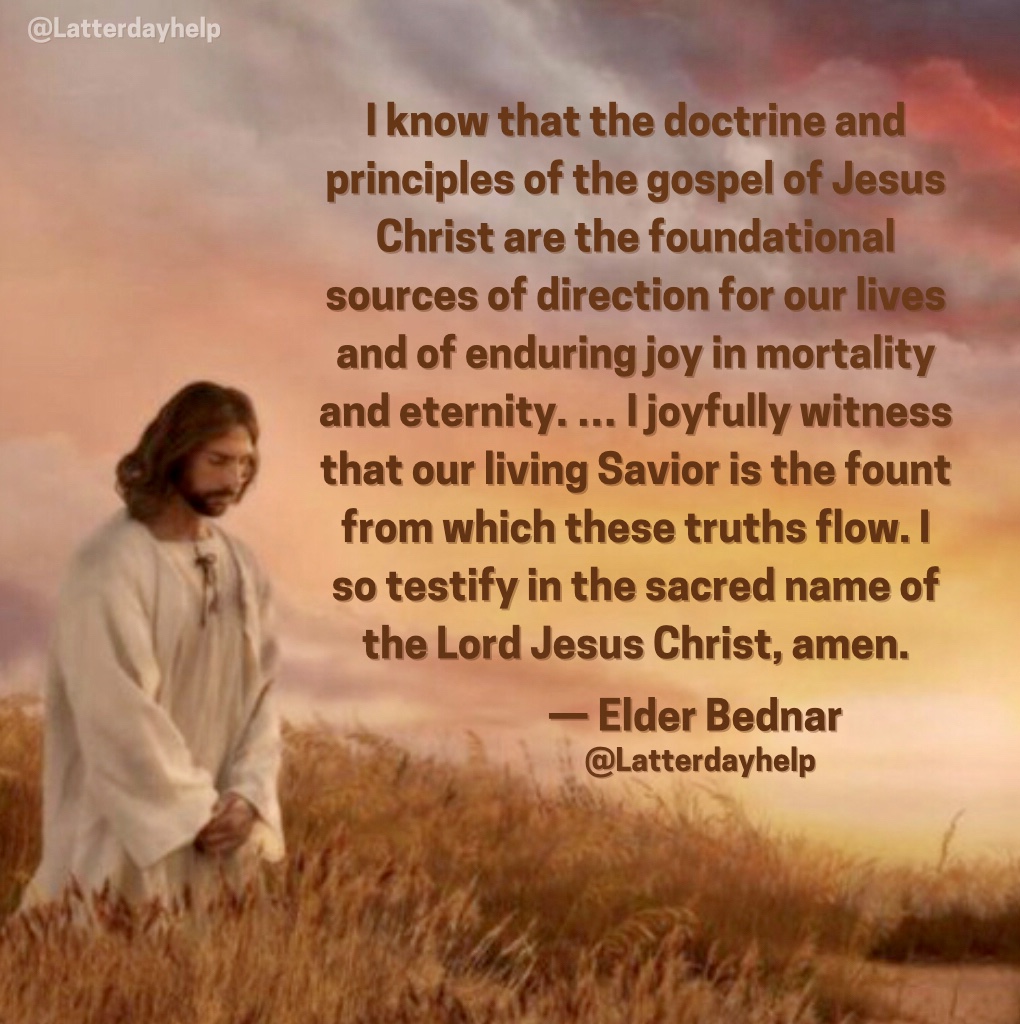 This Day in Church History
1830: Hyrum Smith introduces Parley P. Pratt, who had borrowed a copy of the Book of Mormon from a Baptist deacon, to the Prophet Joseph Smith in Fayette, New York.
1854: Colonel Edward J. Steptoe arrives in Salt Lake City to take his appointed position as governor of the territory of Utah. When he sees how well Brigham Young is administering the territory, he petitions U.S. President Franklin Pierce to reappoint Brigham Young as governor; the president eventually follows this counsel.
1954: The First Presidency adapts the age for ordaining young men to the priesthood, making it 14 for teachers and 16 for priests (the previous ages having been 15 and 17).
Daily Question – Answer in the Comments
What is one gospel principle you'd like to understand better?