Here's your daily dose of what matters most! God has given us the power of choice. It is up to us how we will use this power. We can choose to turn away from Christ, or we can choose to follow him.
Check back tomorrow for more inspiration.
Scripture
And if it seem evil unto you to serve the Lord, choose you this day whom ye will serve; whether the gods which your fathers served that were on the other side of the flood, or the gods of the Amorites, in whose land ye dwell: but as for me and my house, we will serve the Lord.
—Joshua 24:15
Quote
At the heart of God's plan for your happiness is your power to choose. Of course, your Heavenly Father wants you to choose eternal joy with Him, and He will help you to achieve it, but He would never force it upon you.– Dieter F. Uchtdorf
Meme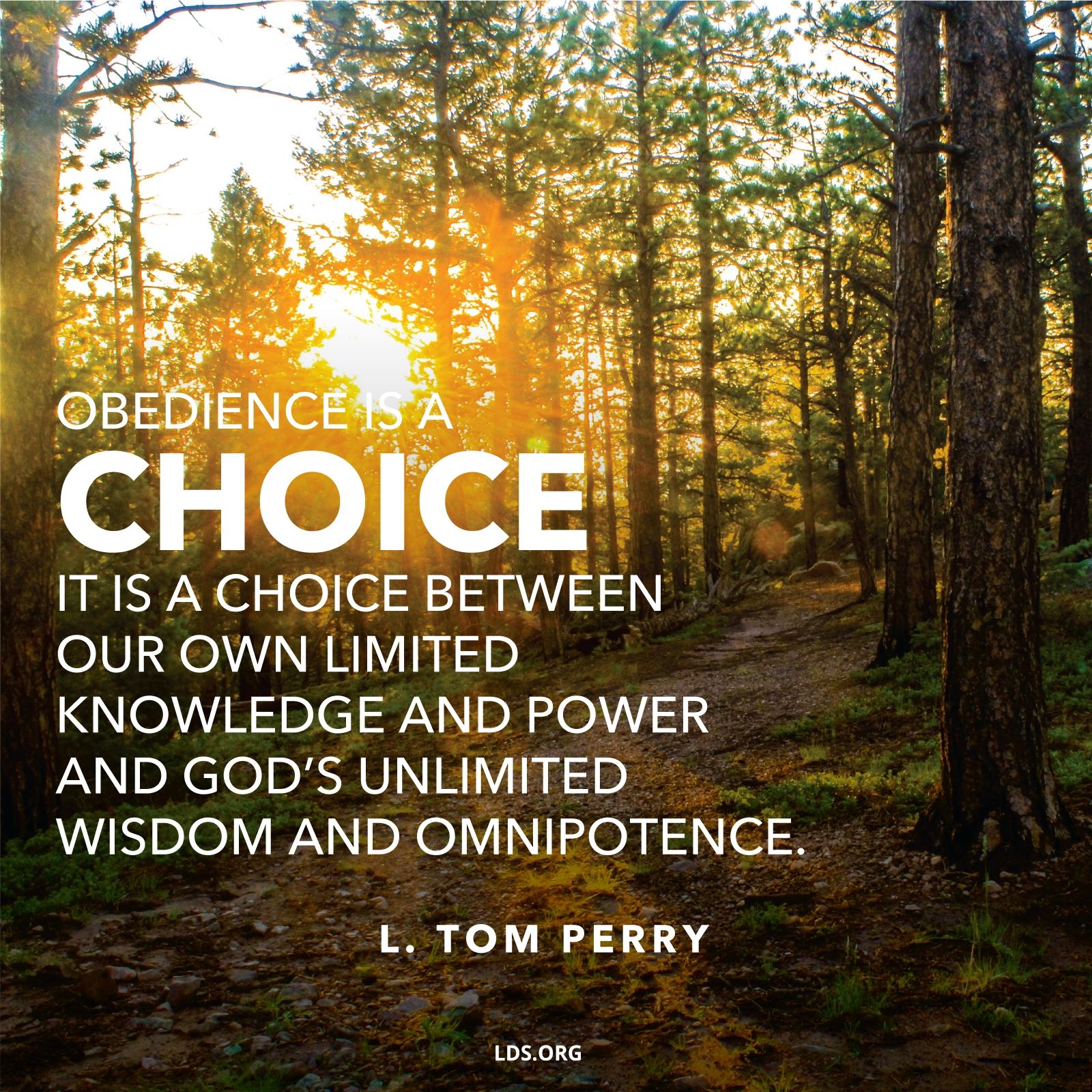 This Day in Church History
1813: William Pitt, later a musician and leader of the Nauvoo Brass Band, is born in Dymock, England.
1878: Lightning strikes the tower of the St. George Temple (later the St. George Utah Temple) and damages it slightly.
1999: The First Presidency announces The Hague Netherlands Temple in a letter to local priesthood leaders.
1999: BYU athletics unveils its new look, which includes new colors, a new logo, and new uniforms.
Daily Question – Answer in the Comments
What helps you remember to choose the right?