Envision. Create. Illuminate.
This is the motto for the LDS Film Festival, which began in 2001 to give LDS filmmakers a place to showcase their work. Now celebrating its fourteenth year, the festival is gearing up to screen a record number of feature films and host numerous panels.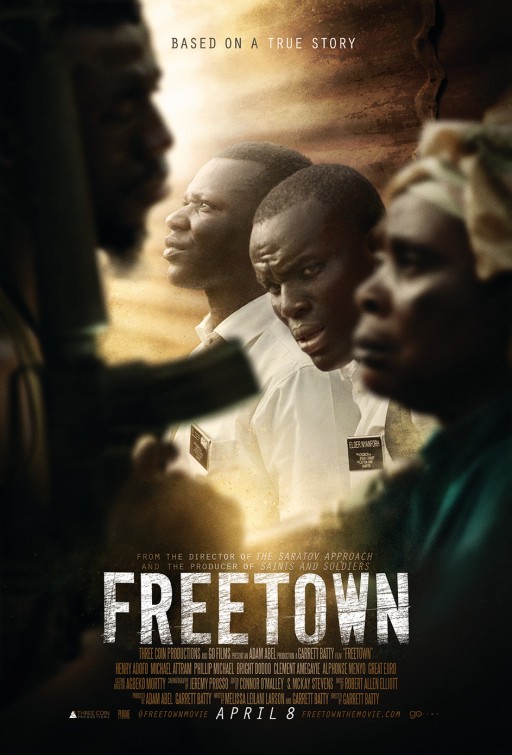 The festival will open on March 4, 2015 with a special viewing of Freetown, a film about a group of native Liberian missionaries make a desperate cross-country trip through their war-torn country to save one of their own. Freetown, directed by Garrett Batty of The Saratov Approach fame, premiered at the Pan African Film Festival and was described by one reviewer as "a film which encourages and inspires. It is a film about moving forward when you don't know how. It is an intimate glimpse of what some have done for their faith."
Over the next four days, attendees can enjoy feature films, contest winners, live music, and presentations from leading industry experts, such as Orson Scott Card (Enders Game), Jerusha Hess (Austenland), Studio C, the filmmakers behind Meet the Mormons, and the festival's founder and president, Christian Vuissa. There will also be exclusive question and answer sessions with filmmakers after certain screenings. This offers audience members, including those interested in entering the LDS film world, a chance to learn more about the industry and have their faith strengthened.
The festival notes that while the festival was started to support LDS filmmakers, non-LDS filmmakers' work has always been welcomed and appreciated. Religious affiliation of the filmmaker has never been asked and is not a condition for participation.
Closing out the festival is the highly-anticipated film from T.C. Christensen, The Cokeville Miracle. It tells the tale of a school taken hostage; though the entire student body was held in a small room and the bombs used by David and Doris Young exploded, no one, except for the two perpetrators, died. On the festival's website, Christensen said, "I am excited and honored to have the LDS Film Festival be our first screening and to show it on closing night."
The 14th LDS Film Festival 2015 is open to the public and is held at the SCERA Center for the Arts in Orem, Utah. Tickets for all events are available through the festival's official site.