Olympic athletes from throughout the world (including some Church members) have been participating in the Olympic Summer Games in Tokyo.
Through the Olympics, people see personal excellence, perseverance, and commitment put into action. Olympians teach us about overcoming life's roadblocks, how to eliminate negatives that creep into our minds, how to focus on priorities, and how to reach our potential.
The first Church member to participate in the International Olympics Games was Alma Richards.
In the 1912 Olympics in Stockholm, Sweden, Alma competed in the running high jump. Before his final jump, he walked to a spot on the infield grass, and in full view of an audience of 24.000 people, he took off his hat, kneeled, and said this prayer, "God, give me strength. And if it's right that I should win, give me the strength to do my best to set a good example all the days of my life." As soon as he said "Amen" he put his "lucky" hat back on, walked to the end of the runway, and, without hesitation, raced for the bar. He cleared it at 6-feet, 4-inches to set a new world record and earn the gold medal.
The following inspirational quotes include Church members who are past Olympians and a Church member who served as president of the organizing committee for the 2002 Olympic Winter Games:
We go out and work hard. We play this game with emotion and love. Coach always says 'Emotionally, physically, mentally – come to the field prepared. – Laura Berg, women's softball, gold medal, 1996 Atlanta Olympics

In determined athletes, we can see the difference between knowing and doing. Those who really desire to reach their goals will do whatever they must do in order to achieve them. . . Let's not just talk about what we want to be. Let's not just dream about what we want to be. Let's just do it, whatever it takes. – Peter Vidmar, gymnastics, two gold medals and a silver, 1984 Los Angeles Olympics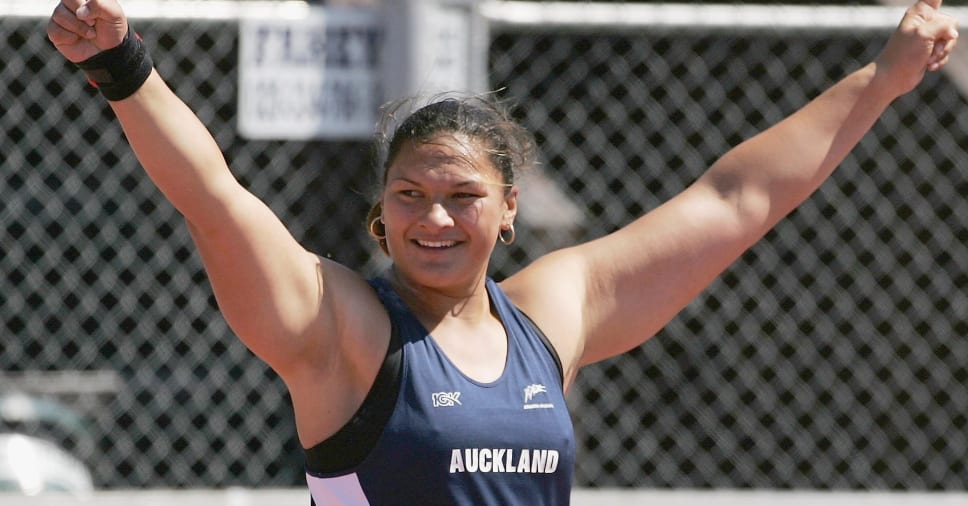 I think it is easy in life to get distracted (I know I do) and there are many reasons why we sometimes allow this to happen, but imagine what you would achieve if you chose to just focus on the most important thing right now and just did that. – Valerie Adams, Track and field- shot put and Church member from New Zealand.  Gold medal winner, 2012 London Olympics

If you can learn to be your own best friend and be kind to yourself and be patient with the progress, that's where a lot of the success comes from. If you can give an honest effort every day and know you could have done more, then you can be happy with that progress. – Breeja Larson, Swimming. Gold medal, 4 x 100-meter medley relay, 2012 London Olympics 

Our theme was "Light the Fire Within," suggesting to us all to strive harder, to reach higher to accomplish things we never thought possible. It also tied to the idea of inspiring others with that light kindled within each of us . . .  As we continue our journey in life, let us follow some of these simple lessons. We will get knocked down—and many times unexpectedly—but when we do, let's get up, and let's get up quickly. Let's rely on the Lord and use the opportunity to draw closer to Him and align our will more with His. Let us take His divine hand every step of the way throughout our lives to navigate the many challenging turns that await us. And let's light the fire within to achieve more than we perhaps think possible. Let's light the divine fire within each of us to realize the divine potential we each have. – Fraser Bullock, President for the Salt Lake Organizing Committee, 2002 Olympic Winter Games
—
This article was written by Reed Markham, 2002 Member of the International Olympic Committee News Service.
Aleah is a graduate of Southern Virginia University, where she studied English, Creative Writing, and Dance. She now works full time as a marketing and product manager, writer, and editor. Aleah served a mission in California and loves baking, Lang Leav poetry, Gaynor Minden pointe shoes, and Bollywood movies.
Leave a Comment