To many people, pets can be like children. That goes for Mormons too. Take a look at these LDS celebrities and their pets.
Al Fox Carraway and Lucas
Lucas recently passed away, but on her Instagram post, Al Carraway said, "Grateful to know God loves all His creatures. Let's rendezvous in heaven, eh bud??"
Lindsey Stirling and Luna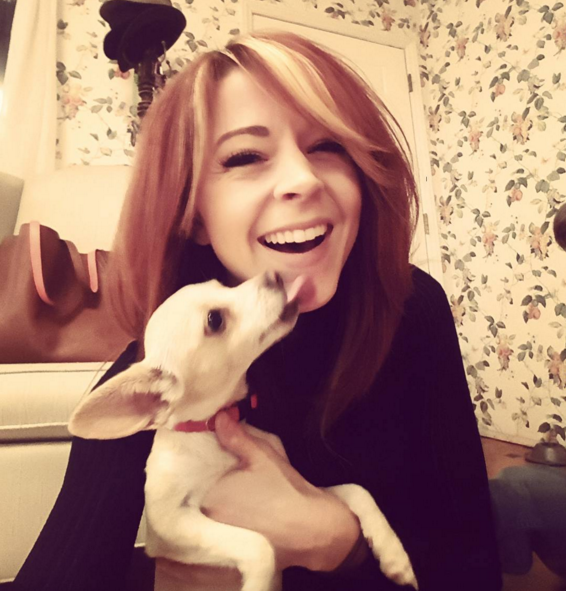 On Twitter, Lindsey Stirling said, "Wanted a dog for years; @handinpaw helped me find the dog I've been looking for & I'm obsessed with her."
David Archuleta and Teddy
There are a few photos around of David Archuleta with his dog, Teddy.
Jimmer and Whitney Fredette with George and Company
On Instagram, Jimmer Fredette said, "Just a normal Sunday with the dogs and @whitneyfredette."
Donny Osmond and his Yorkie
A professional photo with his dog—it must be puppy love.
Marie Osmond and George
According to People Magazine, Marie Osmond said, "Our new puppy, George, has become an unexpected blessing. We were told he's a mix of German shepherd and English bulldog, but he's more a mix of dancing elephant and a cupcake-fueled 4-year-old."
Glenn Beck and Victor
Victor passed away in 2013. The Blaze reported that Glenn Beck felt he was "'betraying' his dog by putting him down after Victor protected his family all those years. However, after much reflection and prayer, he realized putting his best friend out of his misery was the right thing to do — he was ready. Victor was 12-years-old."
President Thomas S. Monson and Pigeons
Although President Monson may not be considered a celebrity, he is an LDS leader. Even he has a love for animals.