On July 13, 2019, the West Side of Manhattan experienced a major power failure, causing a blackout. The Millenial Choirs and Orchestras were scheduled to perform at the famed Carnegie Hall. The musical organization focuses on teaching sacred and classical music and is comprised heavily of Latter-day Saints. Split into different choirs based on location, the California and Utah choirs were rehearsing in Carnegie Hall when the power went out. Their dreams were dashed by the blackout.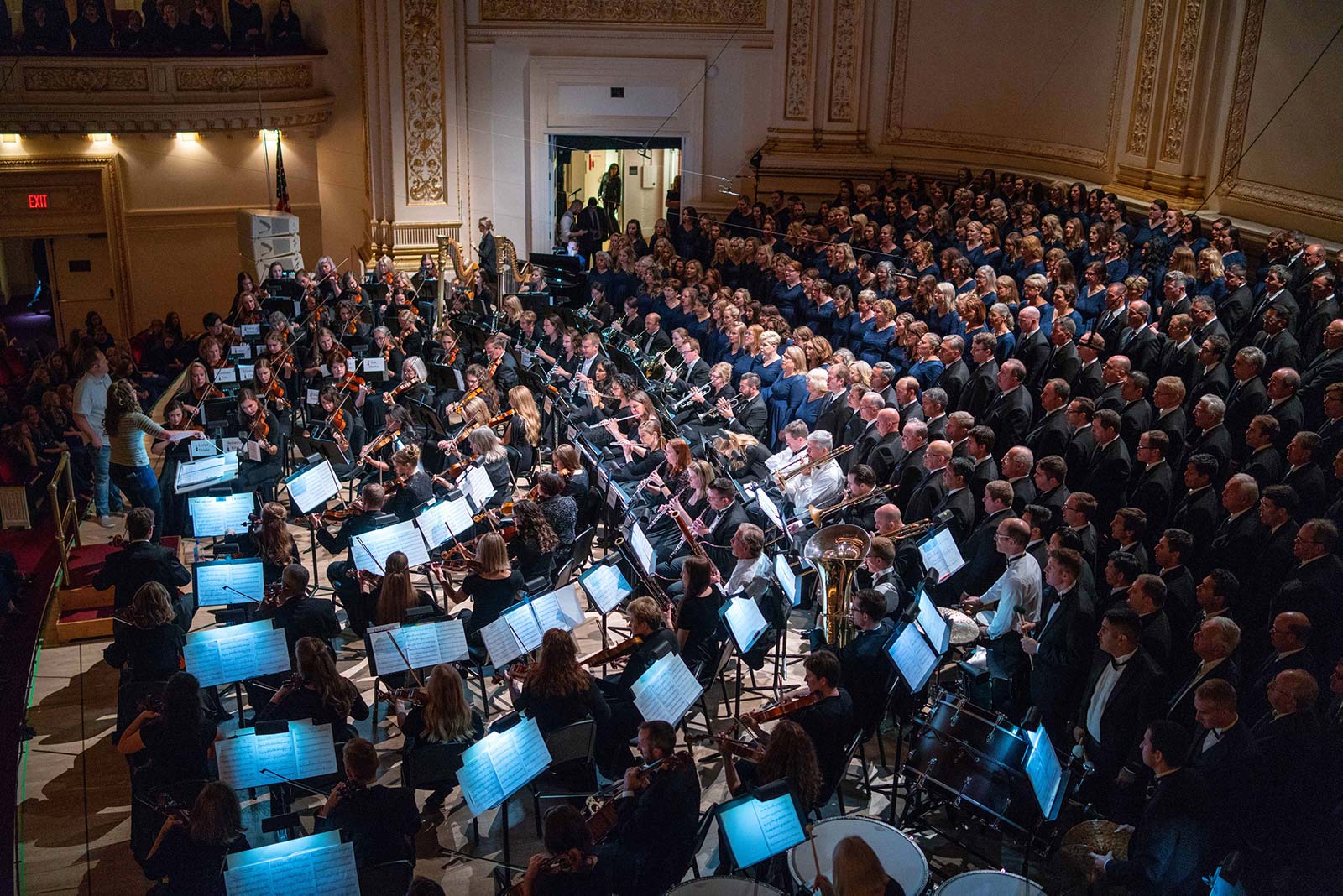 "We were receiving texts from friends and family outside the hall saying the power outage was widespread, from Times Square all the way to Central Park, including the Broadway shows and one of the major airports," founding dean and musical director Brett Stewart later recalled.
"It came to a head between front-of-house and backstage staff trying to figure out the right course of action, until finally someone came to the stage frantically and said, 'Everyone needs to evacuate the building now!' I was still at the conductor's podium with other conductors standing close by, and without giving it any thought beforehand, something caused these words to be blurted from my mouth, loudly: 'Stop! We're not going anywhere until we've prayed. Brandon, please pray.' The chaos halted—even the Carnegie staff stood still, taken back by my request. But without skipping a beat Brandon offered a beautiful prayer calling upon the heavens to give us power and light. It wasn't until the next day that we would begin to realize what form of power and light the Lord would provide."
As the choir and orchestra members evacuated from the MCO as well as other singers in the area, singing began to occur from multiple groups. The MCO decided to join in. Latter-day Saint violinist Jenny Oaks Baker accompanied them.
"As I walked toward them, standing against the outer wall of Carnegie, they were fixated on me. They were intent. They took this street concert seriously. I got emotional for the first time that evening," Stewart wrote.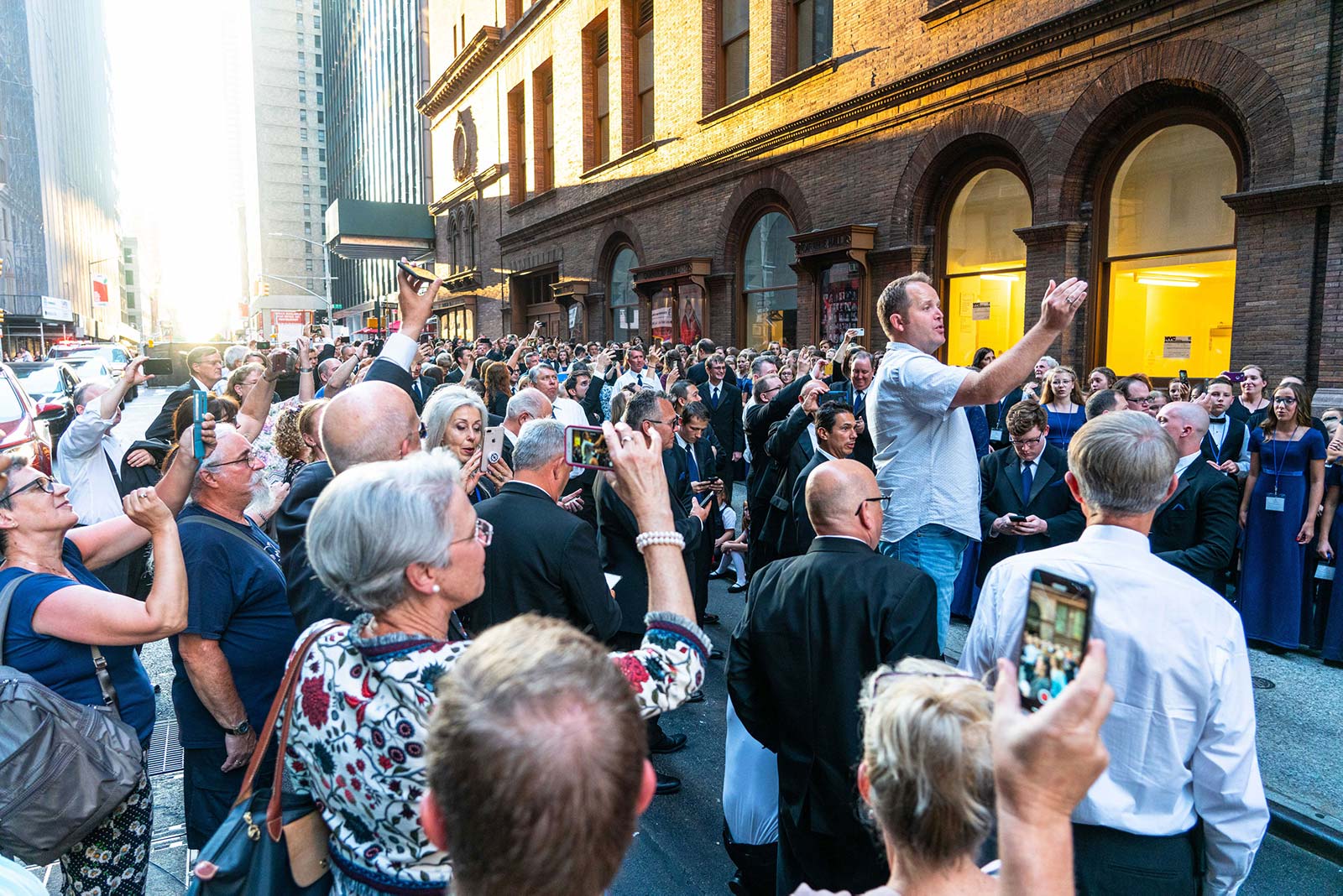 The choirs sang "I Stand All Amazed" and "I Believe in Christ," among others. Videos from the event racked up millions of views. Recently, footage from the impromptu street concert has been garnering attention once again on social media platforms.
One participant in the choir wrote, "We came to New York City to sing in Carnegie for thousands, and instead we sang outside of Carnegie for millions. I'd say our mission was more than accomplished!"
Relive some of the "Miracle on 56th Street" through the videos below.