Scripture
When they had heard the king, they departed; and, lo, the star, which they saw in the east, went before them, till it came and stood over where the young child was.When they saw the star, they rejoiced with exceeding great joy.
Hymn
1. With wond'ring awe the wisemen saw
The star in heaven springing,
And with delight, in peaceful night,
They heard the angels singing:
(Chorus)
Hosanna, hosanna, hosanna to his name!
2. By light of star they traveled far
To seek the lowly manger,
A humble bed wherein was laid
The wondrous little Stranger.
(Chorus)
3. And still is found, the world around,
The old and hallowed story,
And still is sung in ev'ry tongue
The angels' song of glory:
(Chorus)
4. The heav'nly star its rays afar
On ev'ry land is throwing,
And shall not cease till holy peace
In all the earth is growing.
(Chorus)
Lesson
*For Children*

Read aloud: During the Christmas season, we celebrate the birth of Jesus Christ. As Christmas approaches you will begin to notice many of the symbols of Christmas all around us. Symbols are objects, shapes, or pictures that represent something else, something that is often important or has deep meaning.
Ask: Can you think of any Christmas symbols? (Examples may include Christmas trees, Santa, candy canes, angels, stockings, and presents.)
Read aloud: Though we do not always realize it, many of these Christmas symbols can remind us of Jesus Christ and Heavenly Father's love. So we've gathered some Christmas symbols to talk about and find meaning in.
Hold up this picture of a star or if you have a star as a Christmas topper, show it. (Click for a larger version.)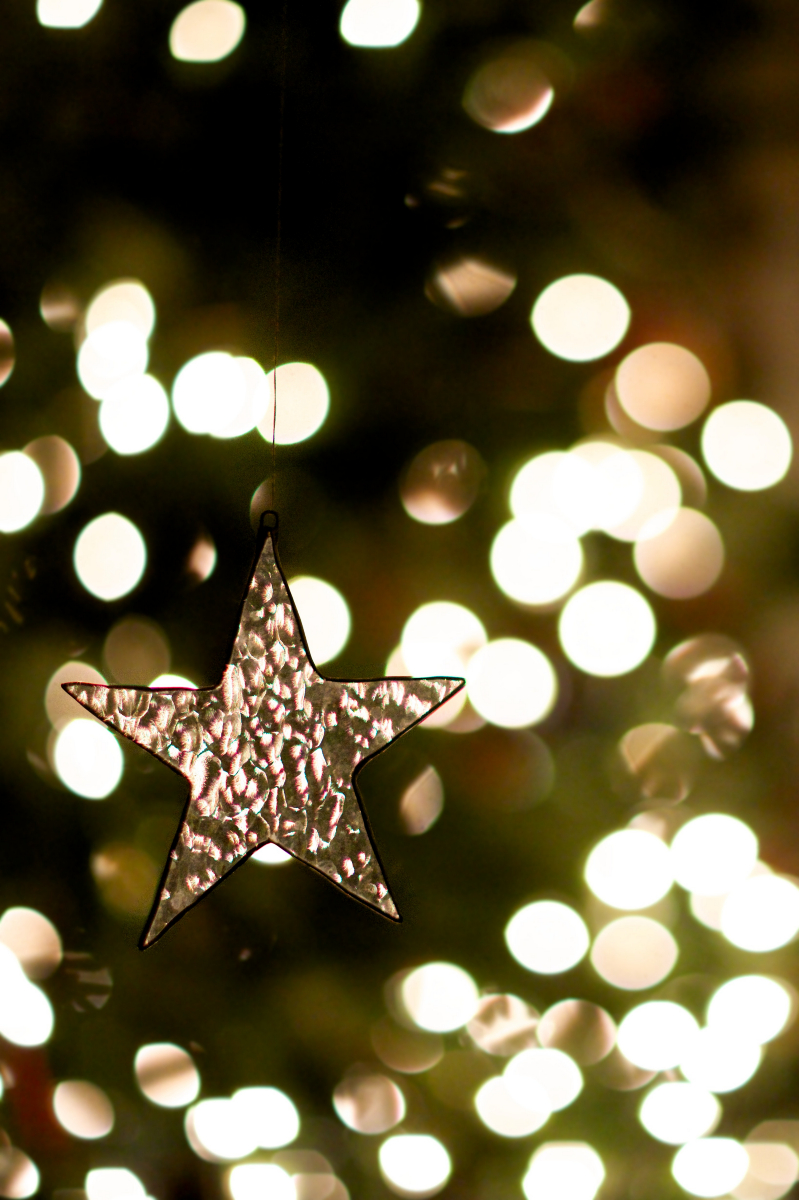 Read aloud: Heavenly Father promised that a star would appear to announce the birth of Jesus Christ. It was seen by the Wise Men in the Bible and a group of people in the Book of Mormon. The star helped the Wise Men find Christ after his birth and is a reminder that God keeps his promises and will help lead us to Jesus when we need to find him.
Hold up a candy cane or this image of one. 
Read aloud: The candy cane has a very special shape. It looks like a staff or cane that a shepherd would use. Shepherds are not only in charge of watching over sheep. They love their flock and would often use the crook of the staff to help guide sheep who were straying off the path or save lost sheep. Jesus Christ is our shepherd and we are his flock. He loves us and is always there to help us.
Show this image of a snowman: 
Read aloud: Snowmen aren't just fun to make or look it. They are made from beautiful, white snow. In the scriptures, we are promised that if we repent, our sins, which are as red as scarlet, can be made as white as snow. Through Christ, we are forgiven and made holy and pure as we do our best and always repent and keep trying.
Point to your Christmas tree or this image of one:
Read aloud: Christmas trees are evergreen trees. Evergreen trees stay green all year round and always look beautiful, even in winter. Evergreen trees are a symbol of eternal life, one of the greatest gifts Jesus Christ has given us. Because of Jesus Christ, we can live forever with our families.
Show this image of a Christmas bell or one of your own.
Read aloud:  Christmas bells make beautiful music. The scriptures tell us that when Jesus was born, the angels in heaven sang songs of joy and praise. When we hear Christmas bells, we are reminded of how the angels sang and how we should always praise Christ and thank Him for our many blessings.
For the final symbol, wrap a small picture or statue of Christ. You can do one, or give a small photo of Christ to each of your children. Before having them unwrap the gift, ask them what it is. When they acknowledge it is a present, allow them to unwrap it.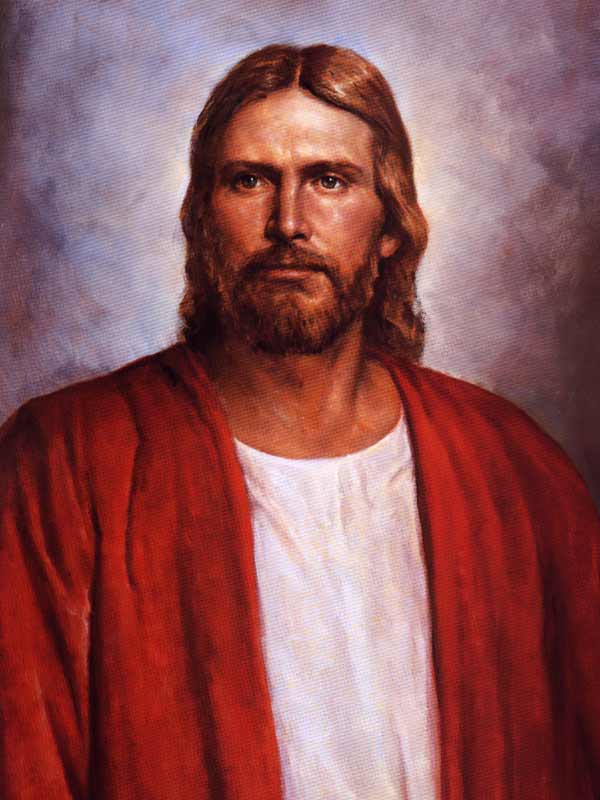 Read aloud: Every year we give presents to those we love. Presents remind us that Heavenly Father gave us the very best gift of all – His Son, Jesus Christ.
Ask: How is Jesus Christ a gift to us? How can we share the gift of Jesus with others?
Finish the lesson by committing the family to try and remember Christ throughout this Christmas season and how you can help other see Christ in Christmas.
*For Teenagers and Adults*
Begin by reading Moses 6:63: "Behold, all things have their likeness, and all things are created and made to bear record of me, both things which are temporal, and things which are spiritual; things which are in the heavens above, and things which are on the earth."
This scripture reminds us that all things bear record of Christ and His Gospel. This is often done through symbols.
Ask: What are symbols? Why do you think Christ uses symbols in His church?
Read aloud: David A. Edwards, a writer for the Ensign, once said:
"We live in a world of symbols. We use them all the time not only to help us communicate complex ideas quickly but also to add deeper meaning to what we say. The symbols in our lives can define who we are, what we stand for, and what groups we belong to. Almost anything can be used as a symbol: images, shapes, colors, objects, actions, gestures, words. From architecture, to art, to corporate logos, to computer icons, to national flags, to civic and religious ceremonies, symbols are all around us.
One of the greatest virtues of symbols is that they stimulate our minds and help us learn. And they are especially valuable when they make us think more clearly and deeply about things that truly matter, such as the gospel."
At Christmas, there are many symbols around us to remind us of Jesus Christ, His birth, His life, and His sacrifice for all mankind.
Use the list of symbols in the children's lesson above to discuss some of the symbols of Christmas. After discussing the final symbol of how Christ is our greatest gift, ask the following questions:
What has the gift of Jesus Christ meant to you in your life? What gifts can we give to Christ this Christmas season to show Him we remember His birth and all He has done?
Finish the lesson by bearing your testimony of Christ and committing the family to make Christ the central figure in your Christmas season. If time permits, discuss ways you can do so.
Related Products
Treat
Christmas Cornflake Wreaths  or Slow Cooker Chex Mix
Ingredients: 
-1/3 cup butter
-4 cups miniature marshmallows
-1 tsp green food coloring
-6 cups corn flakes
-Handful of red cinnamon candies
Directions:
1. Measure corn flakes into a large bowl.
2. Melt butter in a large saucepan over low heat. Once melted, add the marshmallows and stir continuously until completely melted. Stir in food coloring.
3. Pour melted marshmallows into the large bowl with the corn flakes. Stir until well coated.
4. Lay out a piece of parchment paper on your kitchen counter. Dollop spoonfuls of the cornflake mixture onto the parchment paper. Grease your (clean) hands with butter or cooking spray. Use your fingers to shape each spoonful into an individual wreath. Top each wreath with cinnamon candies.
(Courtesy of Pretty Providence)
Slow Cooker Chex Mix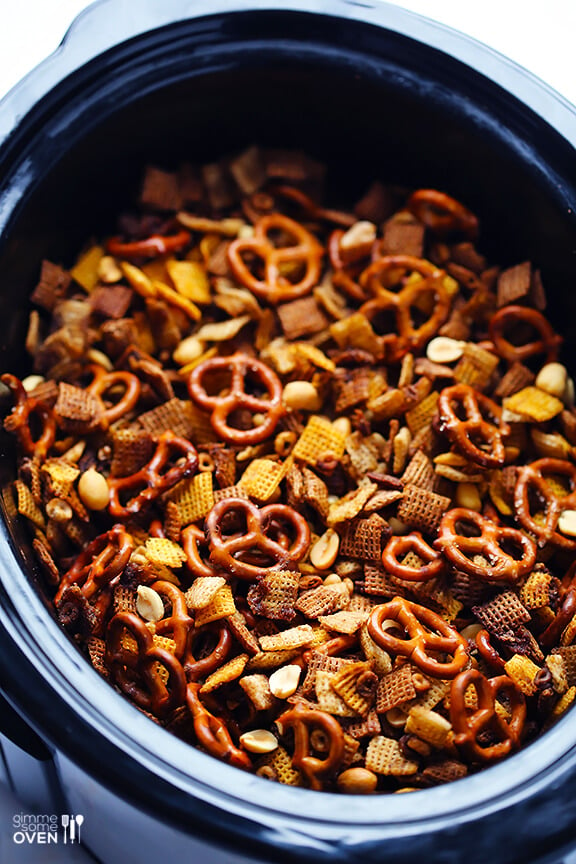 Ingredients:
-9 cups Chex cereal (Generally made with equal parts corn, rice, and wheat Chex)
-2 cups pretzels
-1 cup Cheerios
-1 cup peanuts
-1/3 cup (6 Tablespoons) butter, melted and hot
-1 Tablespoon seasoned salt
-1/4 cup Worcestershire sauce
-1 teaspoon garlic powder (optional)
Directions:
1. Add cereal, pretzels, cheerios and peanuts to the bowl of a slow cooker.
2. In a separate bowl, whisk together butter and seasoned salt until the salt is dissolved. Stir in the Worcestershire sauce until combined.
3. Drizzle the sauce evenly over the top of the cereal mixture. Toss for about 1 minute, or until the mixture is evenly combined.
4. Cover and slow cook on low for 3 hours, stirring at the 1 hour, 2 hour and 2.5 hour marks so that the mixture does not burn. Then spread the mixture out onto a few baking sheets or parchment paper in an even layer until it cools to room temperature. Serve, or store in a sealed container for up to 3 weeks.
*If your slow cooker does not have a tiny hole in it to let air escape, it may collect too much condensation which could make the Chex Mix get too soggy. If that is the case, place a towel underneath the lid of the slow cooker to collect the condensation.
(Courtesy of Gimme Some Oven)
Activity
Beaded Candy Cane Ornament Craft or Glitter Erupting Snow Activity
Beaded Candy Cane Ornament Craft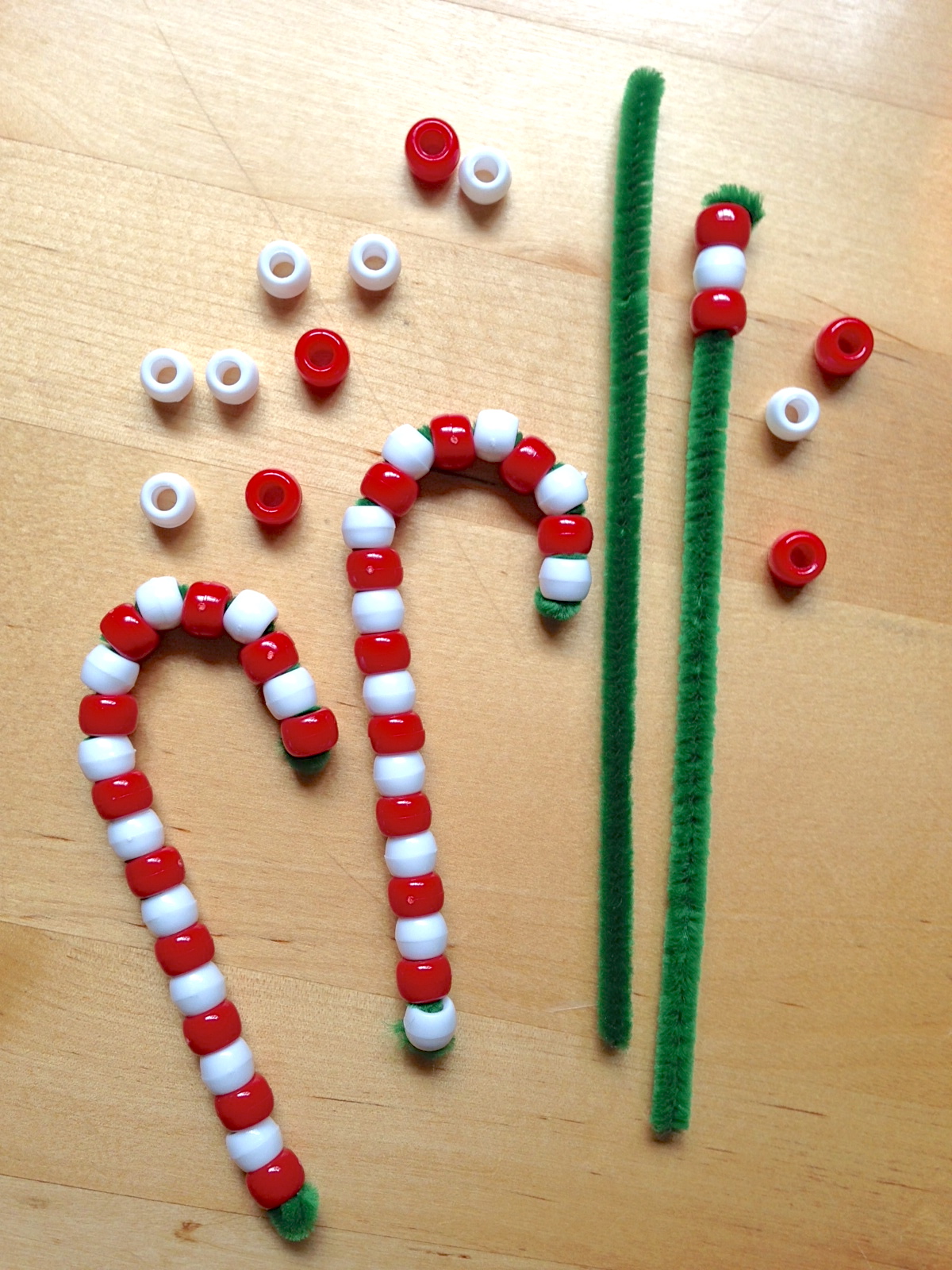 You will need:
-1 package (25 pc.) green chenille pipe cleaners, 12″ x 6mm
-1 package pony beads — red, 6×9 mm
-1 package pony beads — white, 6×9 mm
Directions:
1. Use wire cutters or old scissors to cut the pipe cleaners in half.
2. Slide one bead to the end of a pipe cleaner, turning the end around the bead to keep it in place. Alternate red and white beads until the pipe cleaner is full.
3. Turn the end around the last bead. Bend into a candy cane shape and hang on your tree.
4. The candy cane may also be used as a package decoration.
(Courtesy of The Fountain Avenue Kitchen)
Glitter Erupting Snow Activity 
You will need: 
– 1 500g bag of bicarbonate soda
– 1 can of shaving cream/foam
– Blue glitter
– Vinegar
Directions:
1. Pour your bicarbonate soda into a large mixing bowl
2. Add the can of shaving cream (we found we only needed about 3/4 of a can to get the thick 'snow like' consistency that we were after).
3. Add as much glitter as you like – we added about 2 tablespoons – we LOVE glitter! Now give your mixture a good stir. At this stage, the "snow" is fun to play with and can be made into shapes and snowballs.
4. When you're ready to erupt your snow, you just need to pour vinegar over your snow in a large bowl or container. The remnants are safe to play with!
(Courtesy of Paging Fun Moms)