No matter how insurmountable the obstacle before us, our God is always able to deliver us from our bondage. When the way forward is uncertain, even seemingly impossible, let us have the faith and vision of Moses to know that God can always provide salvation.
Scripture
And Moses said unto the people, Fear ye not, stand still, and see the salvation of the Lord , which he will shew to you to day: for the Egyptians whom ye have seen to day, ye shall see them again no more for ever. The Lord shall fight for you, and ye shall hold your peace.
Hymn
1. Redeemer of Israel,
Our only delight,
On whom for a blessing we call,
Our shadow by day
And our pillar by night,
Our King, our Deliv'rer, our all!
2. We know he is coming
To gather his sheep
And lead them to Zion in love,
For why in the valley
Of death should they weep
Or in the lone wilderness rove?
3. How long we have wandered
As strangers in sin
And cried in the desert for thee!
Our foes have rejoiced
When our sorrows they've seen,
But Israel will shortly be free.
4. As children of Zion,
Good tidings for us.
The tokens already appear.
Fear not, and be just,
For the kingdom is ours.
The hour of redemption is near.
Lesson
FOR CHILDREN
Explain: After fleeing Egypt, the Israelites felt scared when they found Pharaoh following them out into the desert. They were trapped up against the Red Sea and believed Pharaoh would kill them. They told Moses, "For it had been better for us to serve the Egyptians, than that we should die in the wilderness" (Exodus 14:12).
But Moses was a prophet and God had shown him how the Israelites would be protected from Pharaoh.
Video: Watch this depiction of how the Lord protected His people even when it looked like they could not possibly survive the threats against them.
Ask: This all happened thousands of years ago. Why does this story of God delivering His people matter now?
Testify: The Lord is still guiding His people through His prophet. Today that prophet is Russell M. Nelson. If God can help the Israelites walk right through the Red Sea on dry ground, is anything too hard for the Lord? If we follow the prophet and trust that the Lord can provide a way for us, even when it seems impossible, we can be led through the trials and troubles of our lives, too.
FOR TEENS & ADULTS
Review: Pharaoh became angry that the Egyptians had fled from bondage. He chased them into the desert knowing that they would be trapped against the Red Sea.
Ask: How would Pharaoh have felt knowing the Israelites were trapped against the Red Sea? How would the Israelites have felt being trapped up against the Red Sea?
Have you ever had a time when you felt that a bad outcome was imminent? That there was nothing you could do to stop the comeuppance for poor choices, or to stop natural consequences from occurring? Were there ever times when you felt certain that doom was imminent, but an outcome beyond your expectation took place instead?
Explain: The principles of choice and accountability are God-given. He doesn't remove the consequences of our choices and He mostly does not remove the challenges that come with living in a mortal fallen world, but He can be with us through our hardships. He can deliver us from the fear and suffering that can accompany those consequences. While He doesn't always relieve our burdens, He can make them seem light.
Read: "And I will also ease the burdens which are put upon your shoulders, that even you cannot feel them upon your backs, even while you are in bondage; and this will I do that ye may stand as witnesses for me hereafter, and that ye may know of a surety that I, the Lord God, do visit my people in their afflictions." Mosiah 24:14
Video: Watch how one man was spared from trial, and then spared the fear that could have accompanied the trial. Watch here.
Ask: Does some obstacle, fear, or sin in your life seem too great to overcome? How could having the faith of Moses help you to have the courage to trust in God's deliverance? What step of faith does the Lord need you to take first before He will reveal His plan to deliver you?
Testify: Nothing is impossible for the Lord. Even when it seems there is no way out of the trials you currently face, remember that God had the children of Israel walk through an ocean on dry ground. He has a way to deliver you, too.
FOR SINGLE STUDY
Review: After the Israelites fled Egypt, they went out into the wilderness by the borders of the Red Sea. Pharaoh chased them up until the water's edge where the Israelites feared they would die, unable to further run away from Pharaoh's wrath.
Consider or Journal: What burden do you fear God is unable or unwilling to help you overcome? How can you have faith like Moses instead of fear like the Israelites?
Read: Read this article from Elder Bednar. Elder Bednar discusses how sometimes the burdens we may be fearing are the tools with which the Lord delivers us. What good outcome is God making of the burdens in your life?
Consider or Journal: At General Conference in April 2021, President Nelson gave counsel on five ways to increase our faith. 1) Study, 2) Believe in Jesus Christ, 3) Act in faith, 4) Partake of sacred ordinances worthily, and 5) Ask Heavenly Father in the name of Jesus Christ for help.
Which of these suggestions can you employ to increase your faith in God's ability to deliver you?
Featured Products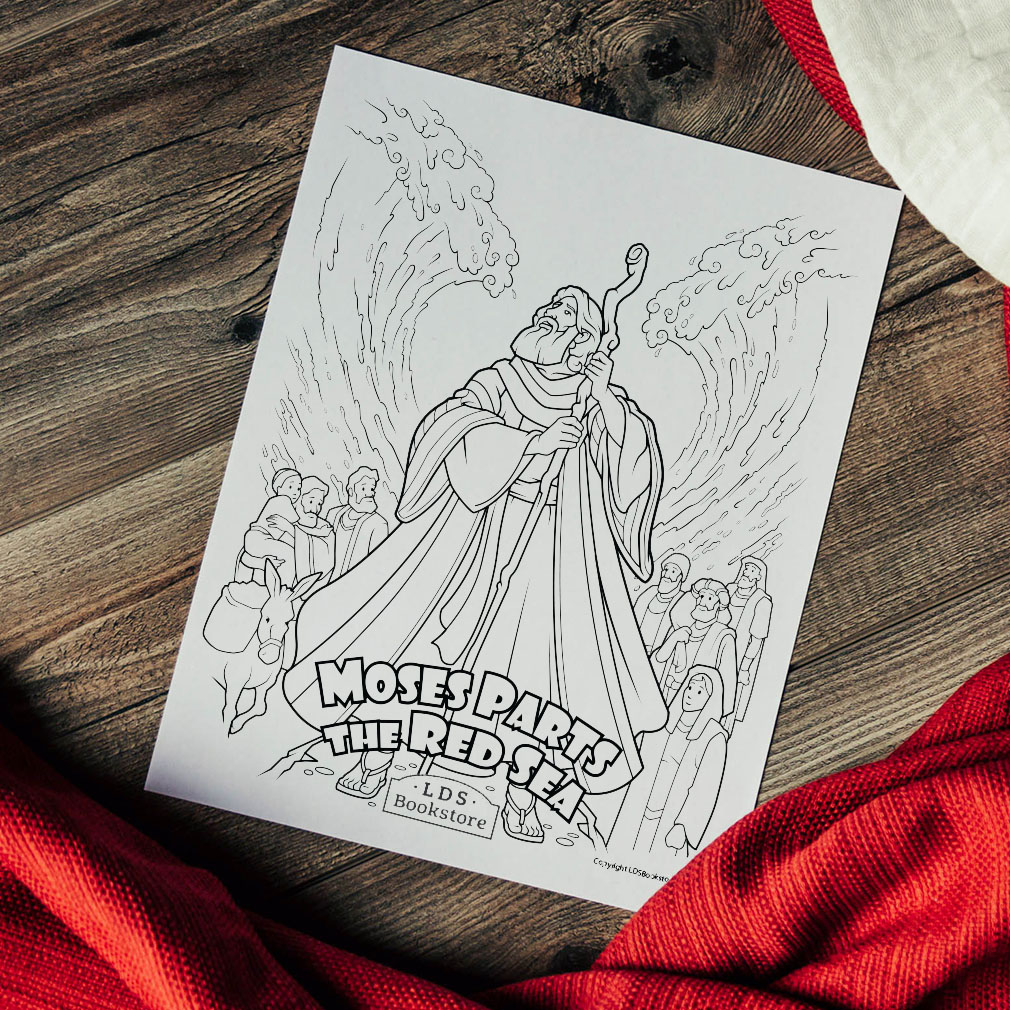 Treat
Under the Sea Graham Crackers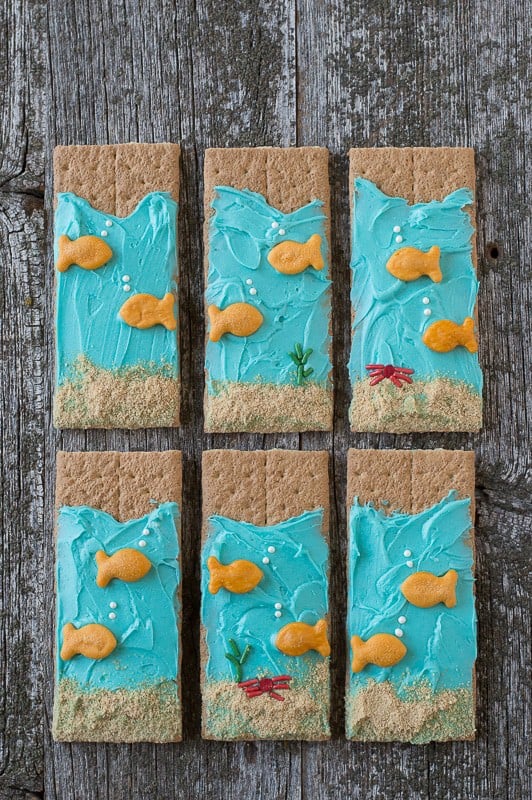 Decorate these "Under the Sea" graham crackers with goldfish crackers and blue frosting.
Activity
Using a tub or large bowl, try to split the water in half. Show young ones how without the Lord, this could not have been possible. Imagine what it might have been like walking on the ocean floor on dry ground.