The Lord teaches us in the Doctrine and Covenants that praying always will help us conquer all that holds us back or keeps us down. But how can we have hearts full of constant prayer? This FHE lesson on prayer helps us better understand how to pray always. 
Scripture
Pray always, that you may come off conqueror; yea, that you may conquer Satan, and that you may escape the hands of the servants of Satan that do uphold his work.
Hymn
1. There is an hour of peace and rest,
Unmarred by earthly care;
'Tis when before the Lord I go
And kneel in secret prayer.
[Chorus]
May my heart be turned to pray,
Pray in secret day by day,
That this boon to mortals giv'n
May unite my soul with heav'n.
2. The straight and narrow way to heav'n,
Where angels bright and fair
Are singing to God's praise, is found
Thru constant secret prayer.
3. When sailing on life's stormy sea,
'Mid billows of despair,
'Tis solace to my soul to know
God hears my secret prayer.
4. When thorns are strewn along my path,
And foes my feet ensnare,
My Savior to my aid will come,
If sought in secret prayer.
Lesson
FOR CHILDREN
Begin the lesson by watching the following video. Ask the children to pay attention to the things we can pray about.
Ask:
What are some of the things we can pray to Heavenly Father about?
Read aloud: Our Heavenly Parents want us to pray always! We can pray about anything and we can pray whenever we need to. We don't need to be kneeling at our bedside or sitting in church. We can pray anywhere at any time. Pray helps protect us from Satan.
Show the children the following picture: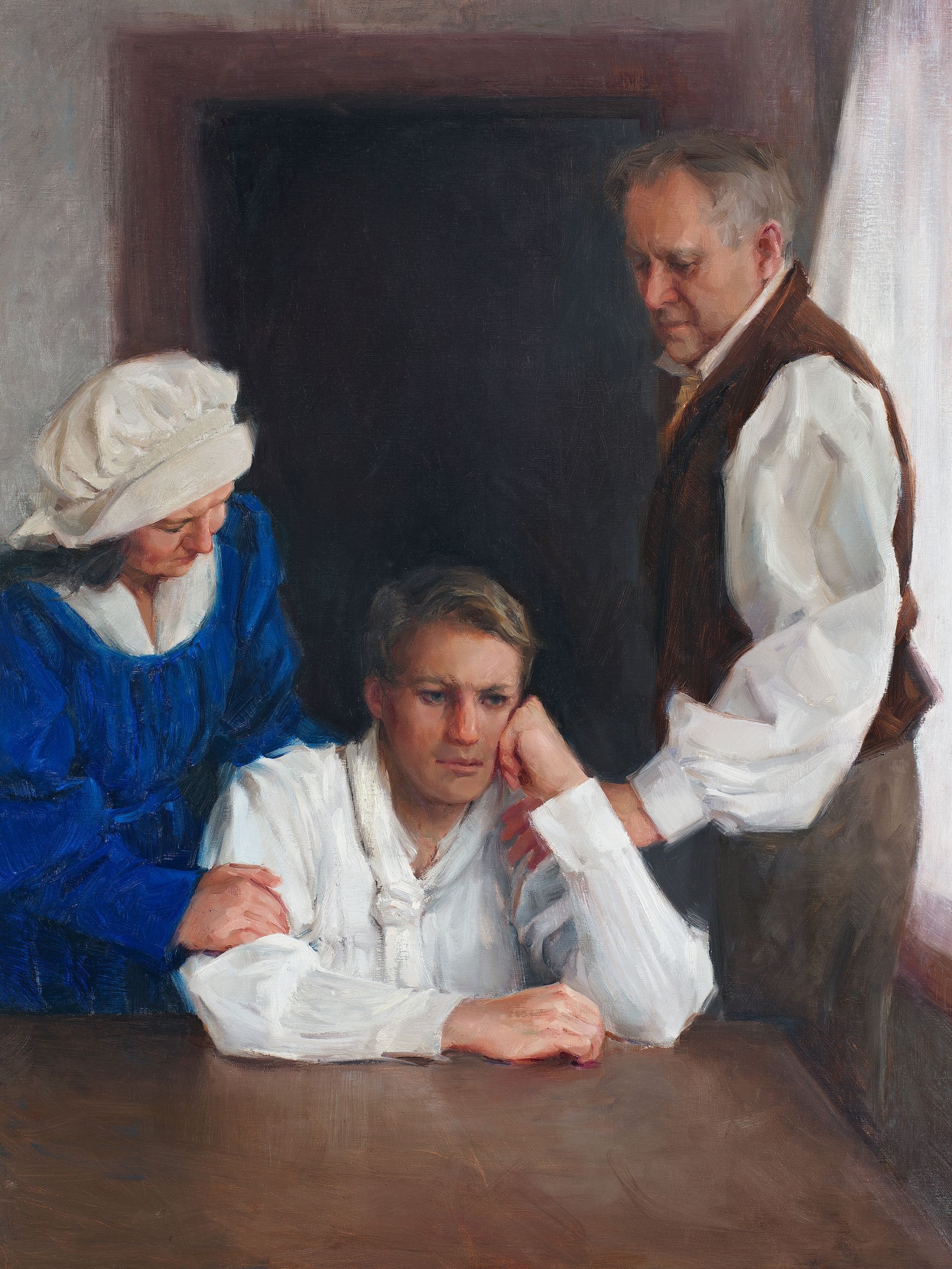 Read aloud: When Joseph Smith translated the Book of Mormon, he and his friends lost 116 pages. Wicked men had gotten them and they had a plan to try and stop God's work from going forward. Joseph was worried and discouraged. The Lord told him to pray always and Satan wouldn't win.
Just like Joseph, we may make mistakes or face hard times. But we can pray always and Jesus will help us.
Finish the lesson by answer the children's questions about prayer. If time permits, share a story about prayer from your own life. Close with your testimony.
FOR TEENS & ADULTS
Begin the lesson by giving everyone a notecard and a few minutes to think about the following question: What does God want us to conquer? Come back and discuss everyone's answers.
Read aloud: In the Doctrine and Covenants, the Lord tells Joseph Smith to "Pray always, that you may come off conqueror; yea, that you may conquer Satan, and that you may escape the hands of the servants of Satan that do uphold his work."
For Joseph, this was a timely revelation. He and Martin Harris had lost the 116 translated pages of the Book of Mormon and wicked men conspired to discredit them and stop the work. In our own lives, it may seem like our problems are small compared to theirs. But the Lord loves us and wants us to conquer all that holds us down. How can we come off conquerors? By praying always.
Ask: What does it mean to you to pray always?
Share a personal experience when you prayed unexpectedly. Ask others to share as well. Discuss what ways you can foster a heart full of constant prayer. Finish with your testimony.
FOR SINGLE STUDY
Watch or read the talk "Pray Always" by Elder David A. Bednar. Study one way you've been successful in each of the three principles he outlines and one goal you'd like to set for each principle. Consider contacting your ministering friends and asking them to help keep you accountable. 
Featured Products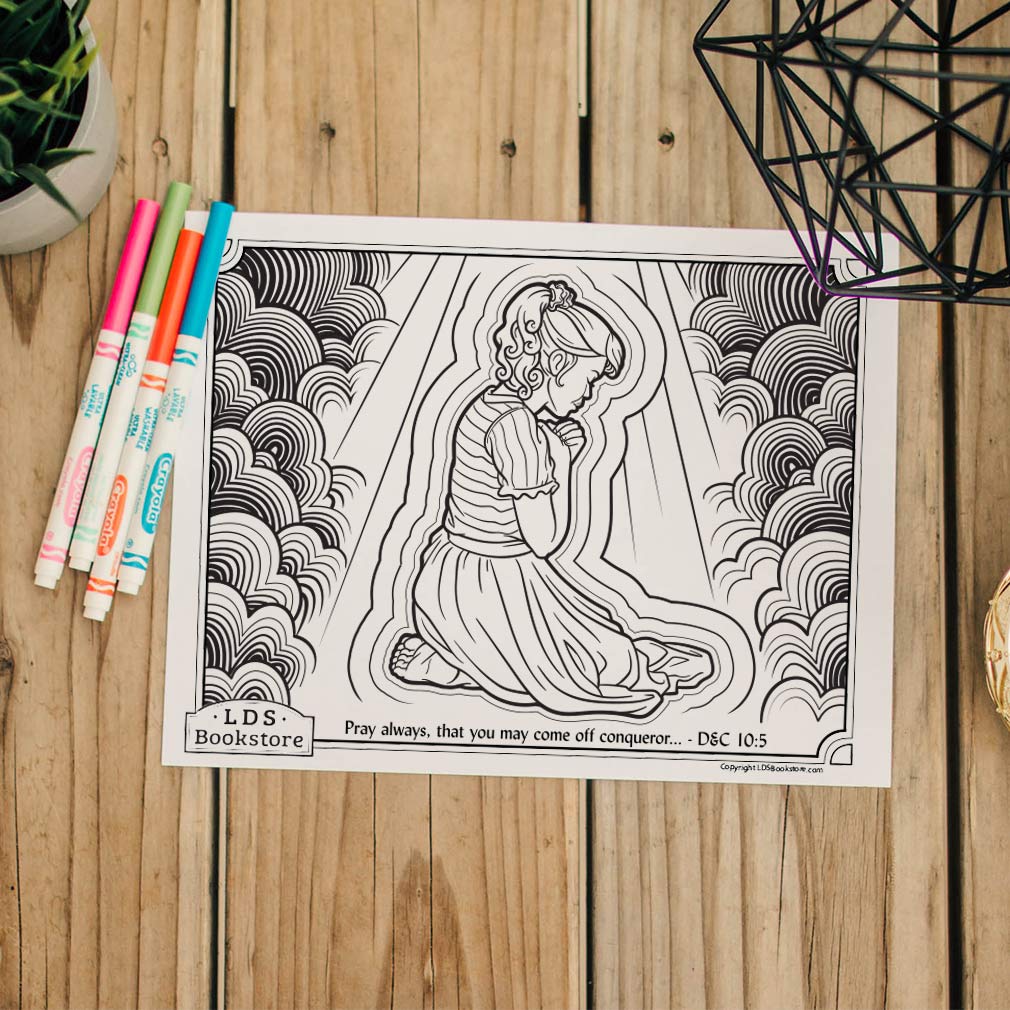 Treat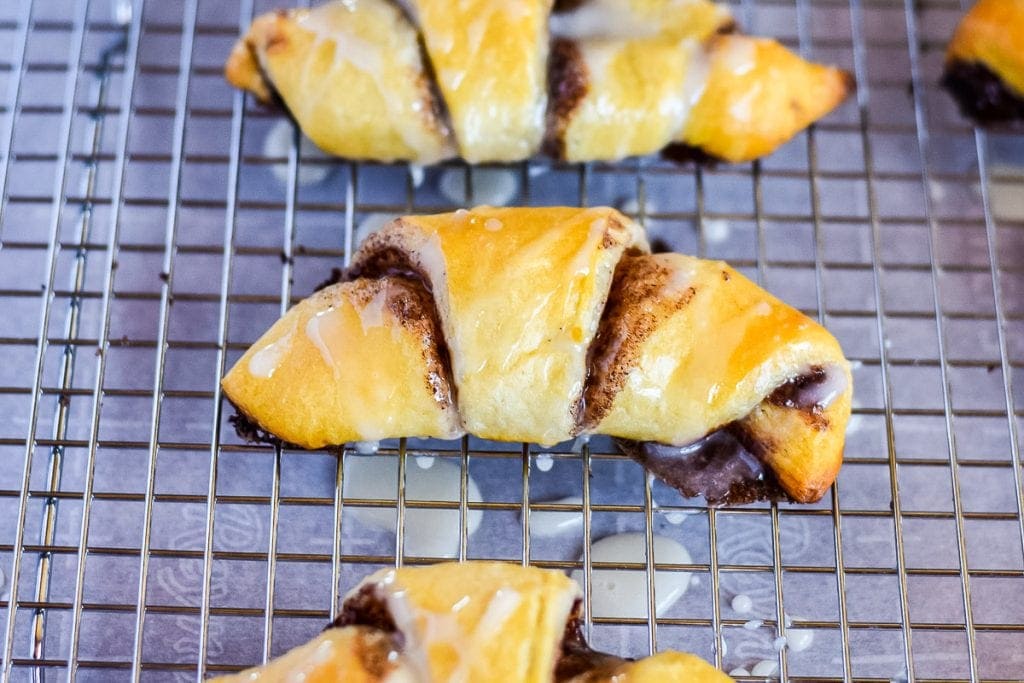 Cinnamon Crescent Rolls
Ingredients: 
8 count crescent rolls
4 Tbsp butter softened
1/4 c. white sugar
2 1/2 tsp cinnamon
2 Tbsp milk
1/4 c. powdered sugar
1/2 tsp vanilla extract
Directions:
Preheat oven to 375 degrees
Unroll the crescent rolls and place on a greased rimmed cookie sheet.
In small bowl mix butter, sugar and cinnamon. Spread mixture over Crescent rolls and roll them up. Place tip side down on cookie sheet.
Bake in preheated oven at 375 degrees F 10-12 minutes or until golden brown. Remove from oven.
While crescent rolls are baking prepare the glaze. In a small mixing bowl mix milk, powdered sugar and vanilla until smooth. Drizzle over Crescent rolls when you pull them out of the oven.
Serve immediately.
(Courtesy of julieseatsandtreats.com)
Activity
Make Prayer Rocks or Jars
Decorate rocks or stones to keep under a pillow as a reminder to pray. You can also decorate small jars or glasses. Then, write prompts on popsicle sticks to help children learn what to prayer for.