Scripture
And again, thou shalt not be proud in thy heart; let all thy garments be plain, and their beauty the beauty of the work of thine own hands; And let all things be done in cleanliness before me.

Hymn
I Want to Live the Gospel, Children's Songbook, Page 148
1. I want to live the gospel,
To know that its teachings are true,
To follow the plan of my Savior
And live as he wants me to do.
(Chorus)
I will try in all I do and say
To live the gospel more each day.
I will try in all I do and say
To live the gospel more each day.
2. I want to live the gospel,
To know I am heard when I pray,
To know that I will be happy
Because I have learned to obey.
(Chorus)
Lesson
*Suitable for All Ages*
Begin by asking your family or group what the word "modesty" means to them. Then, show them the following picture. 
Read aloud: Clothing and dress standards have changed across cultures and time periods. For the people living in these times and in different cultures, dressing modestly can mean something completely different from what it means to us. While many people today equate modesty with a certain type of clothing, it means much more to the Lord. Understanding the Lord's definition of modesty can help men and women of all ages to choose to follow Christ in a world that often mocks our values.
Have someone read this definition of modesty from the For Strength of Youth pamphlet:
"Modesty is an attitude of propriety and decency in dress, grooming, language, and behavior."
Ask: How is modesty an attitude?
Read aloud: Attitude is how we feel about something, and these feelings usually reflect in our behavior. When we choose to be modest, we are showing how we feel about our bodies, the Lord's standards, the sacred gift of procreation, temple covenants, and our own identity as children of Heavenly Father. Not only is this a powerful declaration of our faith to ourselves, but it stands as a witness to others of how we feel.
Read some or all of the following quotes about modesty and discuss what you learn from them.
"Please remember that the principles of modesty shared here apply to both men and women, sons and daughters, and remember that even as we teach and exemplify modesty, we never condemn those who choose short skirts or "rainbow hair and the many splendored rings." Always we exemplify compassion and Christlike love for the individual while we remain loyal to the standards the Lord has set." – Carol F. McConkie
"You can dress attractively without being immodest. Within the Lord's guidelines, there is room for you to be lively, vibrant, and beautiful both in your dress and in your actions." – Thomas S. Monson
"Virtue begins in the heart and in the mind." – Elaine S. Dalton
"Some Latter-day Saints may feel that modesty is a tradition of the Church or that it has evolved from conservative, puritanical behavior. Modesty is not just cultural. Modesty is a gospel principle that applies to people of all cultures and ages. In fact, modesty is fundamental to being worthy of the Spirit. To be modest is to be humble, and being humble invites the Spirit to be with us." – Russell M. Nelson
Here are some common questions about modesty. Ask your family or group what questions they have about modesty. Answer as the Spirit directs.
Is modesty just about clothing?
Modesty refers to more than just clothing. Modesty is an attitude and affects many aspects of our lives, including the way we treat people, the way we think of ourselves and others, and how we view our relationship with God. By simply focusing on clothing, we limit the true power of modesty and what we can learn.
What are the basic dress and grooming standards encouraged by the Church?
While the Church has set forth some basic guidelines, they invite everyone to go to the Lord first. In the For Strength of Youth pamphlet, members are encouraged to ask this questions when determining if their dress or grooming is modest: "Would I feel comfortable with my appearance if I were in the Lord's presence?"
Short shorts and skirts, tight clothing, and revealing clothing have all been discouraged by Church leaders. This is also a good time to discuss the covenants of the temple and discuss how modesty helps us respect the temple garment by keeping them appropriately covered.
Is modesty just for women?
No. Modesty is a principle that should be embraced by men and women of all ages. In our culture, modesty has been focused on women and girls. It is important to remind boys that modesty applies to them too. If so inspired, talk specifically about how modesty applies to men in both spiritual and practical ways.
What should I do when someone else dresses immodestly?
No matter what someone wears, they should be treated with respect and dignity. In almost all situations, we should refrain from commenting on what someone else chooses to wear. This includes making comments on photos on the internet and social media sites.
It is so hard to find clothes that are modest! How can I dress modestly?
The Lord will reward righteous efforts to dress modestly. With the advent of online shopping, many new options are now available to find modest clothing. You can also start a clothing swap with other members of your branch or ward. If nothing else, learning how to do basic clothing alterations can be affordable and fun.
What if someone mocks me or makes fun of my decision to dress modestly?
If the situation allows, bear simple testimony of the principle of modesty and affirm it is a personal decision that makes you feel happy. Explain that you strive not to judge anyone based on their appearance or clothing. Always strive to go to the Lord for strength and help when answering questions about modesty.
Finish the lesson by bearing your testimony of modesty and sharing any personal experiences of how modesty has blessed your life. 
Related Products
Treat
Peanut Butter-Banana Oatmeal Smoothie or Hi Hat Cupcakes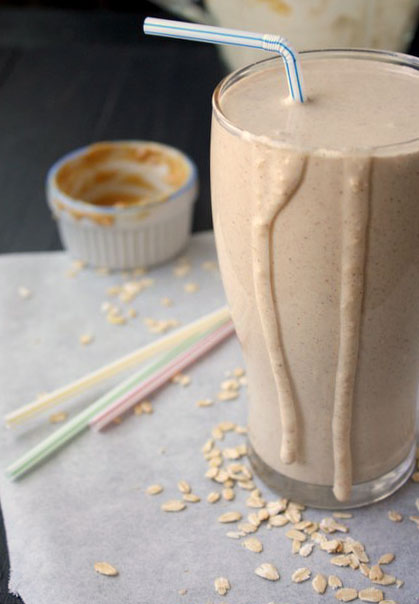 Peanut Butter-Banana Oatmeal Smoothie

Ingredients:
-1/4 cup peanut butter
-1/2 cup vanilla yogurt
-1/2 cup milk
-1/3 cup oatmeal
-1/2 tsp cinnamon
-1 banana
-2 tbsp honey (optional)
-1/4 cup chocolate chips (optional)
Directions:
Combine all ingredients in the blender. Blend until smooth. Enjoy!
(Courtesy of The Kitchen Paper)
Hi Hat Cupcakes
Ingredients:
For the Batter:
3 ounces unsweetened chocolate, chopped
1 cup all-purpose flour
1/2 teaspoon baking powder
1/2 teaspoon baking soda
1/4 teaspoon salt
1/2 cup (1 stick) unsalted butter, softened
1 1/4 cups sugar
2 large eggs
1 teaspoon vanilla extract
1/2 cup sour cream
For the Chocolate Coating:
2 cups chopped (about 12 ounces) semisweet chocolate
3 tablespoons canola or vegetable oil
For the Frosting:
1 3/4 cups sugar
3 large egg whites
1/4 teaspoon cream of tartar
1 teaspoon vanilla extract
1/2 teaspoon almond extract
Directions:
Preheat oven to 350 degrees with rack in center. Prepare the batter: Place chocolate in a medium heatproof bowl, and set it over a medium saucepan of barely simmering water; stir chocolate until melted and smooth. Remove bowl from heat, and set aside to cool slightly.
Meanwhile, whisk together flour, baking powder, baking soda, and salt in a medium bowl; set aside.
In the bowl of an electric mixer fitted with the paddle attachment, cream butter and sugar on medium speed, scraping sides of bowl as needed, until light and fluffy. On low speed, mix in melted chocolate. Increase speed to medium, and add eggs, one at a time, mixing well after each addition. Add vanilla, and beat until mixture is creamy and color has lightened slightly, about 1 minute. Mix in sour cream. On low speed, add half of reserved flour mixture, beating until just incorporated. Mix in 1/2 cup water. Add remaining flour mixture, and mix until just incorporated.
Line a cupcake pan with paper liners. Fill each liner with enough batter to come 1/8 inch from top, about 1/3 cup. Bake, rotating pans halfway through, until tops are firm and a cake tester inserted in the center comes out clean, about 20 minutes. Transfer cupcakes to a wire rack to cool in pan for 10 minutes.
Use a small knife to loosen any tops stuck to the pan. Carefully invert cupcakes onto the wire rack. Turn cupcakes right side up, and let cool completely.
Prepare the frosting: In a large heatproof bowl, combine sugar, 1/4 cup water, egg whites, and cream of tartar. Using a handheld electric mixer, beat on high speed until foamy, about 1 minute. Set bowl over a pan of barely simmering water. Beat on high speed until frosting forms stiff peaks, about 12 minutes; frosting should register 160 degrees.on a candy thermometer. Remove from heat; stir in vanilla and almond extracts, and beat for 2 minutes more until frosting thickens.
Transfer frosting to a large pastry bag fitted with a 1/2-inch plain pastry tip. Leaving a 1/8-inch border on each cupcake, pipe a spiral of frosting into a 2-inch-high cone shape, using about 1/2 cup of frosting per cupcake. Transfer cupcakes to a baking sheet, and refrigerate while preparing the chocolate coating.
Prepare the chocolate coating: Combine chocolate and oil in a medium heat-proof bowl set over a medium saucepan of barely simmering water; stir until melted and smooth. Transfer to a small bowl, and let cool about 15 minutes.
Holding each cupcake by its bottom, dip cupcake in the chocolate to coat frosting, allowing excess to drip off. Transfer to a baking sheet fitted with a wire rack. Spoon more coating around edge of cupcake and any exposed frosting; none of the frosting should show. Let cupcakes stand at room temperature 15 minutes.
Carefully remove paper liners from cupcakes, and discard. Place cupcakes on a serving platter, and refrigerate for 30 minutes to let coating set. Cover, and refrigerate for 2 hours more. Serve cold. Cupcakes can be refrigerated for up to 3 days.
(Courtesy of Martha Stewart)
Activity
Modest Fashion Show or Sewing Night

Modest Fashion Show

Celebrate modesty by sharing some of your favorite modest outfit. Get dressed up and walk down a runway. Take family or group photos. If you have fancy dresses or suits, you can let your family dress up in them. You can also try to see how can make the most modest outfit out of toilet paper.
Sewing Night 
Teach your family sewing skills! Make a basic pattern, learn how to hem a hemline, or practicing sewing buttons on a shirt. If you've altered any clothes to make them more modest, show them and discuss what you did.