As a young boy, Joseph Smith found inspiration in these scriptures, and we too can be inspired by studying the Epistle of James this week. In this Come, Follow Me FHE lesson, you will learn more about prayer and what it means to be a true Christian. Our FHE lessons include three lesson plans for different ages, treat recipes, activity ideas, and more.
Scripture
But be ye doers of the word, and not hearers only, deceiving your own selves.
Hymn
Have I Done Any Good? | Hymn #223
1.Have I done any good in the world today?
Have I helped anyone in need?
Have I cheered up the sad and made someone feel glad?
If not, I have failed indeed.
Has anyone's burden been lighter today
Because I was willing to share?
Have the sick and the weary been helped on their way?
When they needed my help was I there?
[Chorus]
Then wake up and do something more
Than dream of your mansion above.
Doing good is a pleasure, a joy beyond measure,
A blessing of duty and love.
2.There are chances for work all around just now,
Opportunities right in our way.
Do not let them pass by, saying, "Sometime I'll try,"
But go and do something today.
'Tis noble of man to work and to give;
Love's labor has merit alone.
Only he who does something helps others to live.
To God each good work will be known.
Lesson
FOR CHILDREN
Video: Watch this video on Joseph Smith's First Vision
Ask: How can you be more like Joseph in asking for God's help?
Read: Joseph was searching for answers. He looked in the scriptures for answers to his questions and was prompted by James 1:5 to pray to God to receive his answer. We can be like him by studying the scriptures and asking God for help.
Ask: Can you think of any examples of people in the scriptures who received an answer to their prayers?
Scripture: Read or summarize 1 Nephi 11:1-6 about Nephi's experience with prayer.
Share: Tell the children about a time when you received an answer to your prayer.
Ask: What can you ask God for in your prayers?
Testimony: Close with your testimony of prayer.
FOR TEENS & ADULTS
Video: Watch this video on what it means to be a true Christian.
Scripture: Read in James 1:26–27.
Ask: What do you think it means to be a true Christian?
General Conference Talk: Read or skim through the talk "Being a More Christian Christian" by Elder Robert D. Hales together and look for ways you can be a better Christian.
Ask: How can you be a true Christian?
Testimony: Close with your testimony.
FOR SINGLE STUDY
Read James 5:14-16 and study "The Powers of the Priesthood" by President Dallin H. Oaks to learn more about the significance and purpose of the priesthood.
Featured Products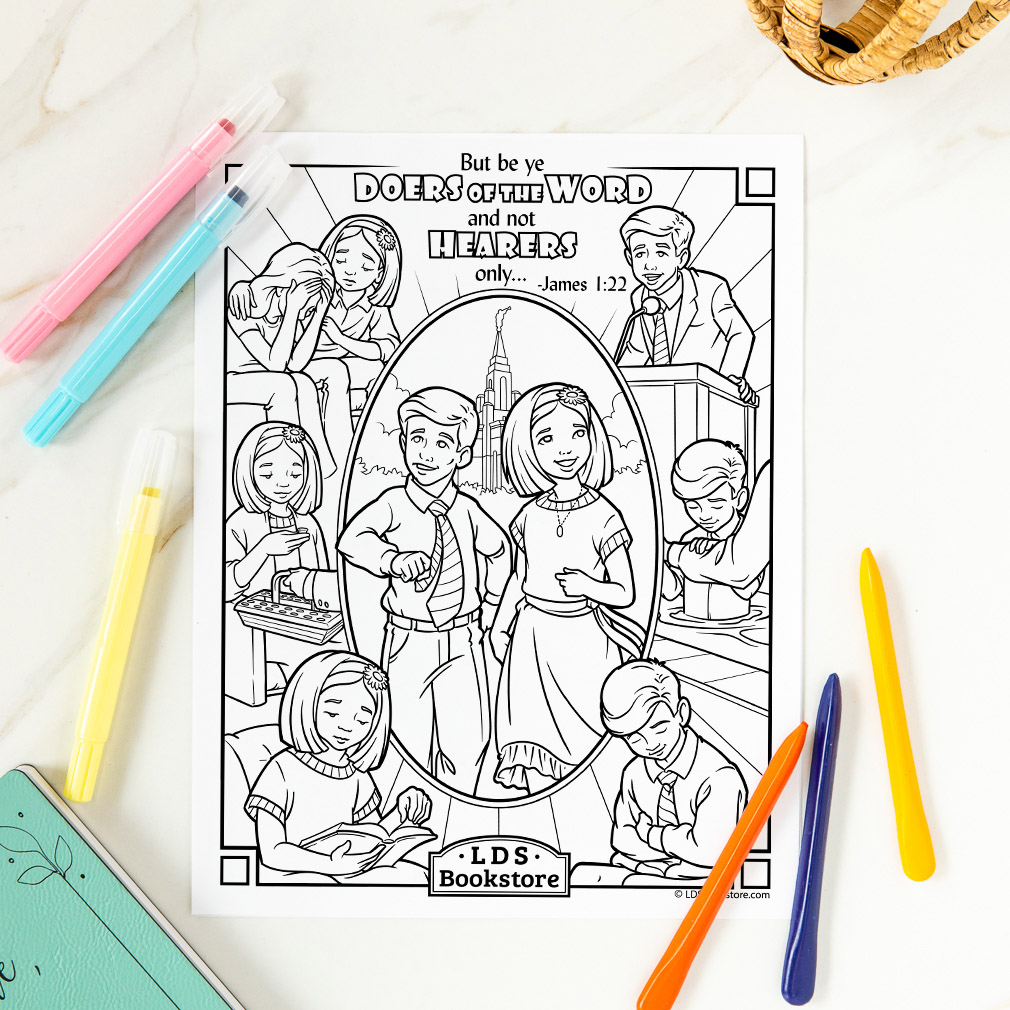 Instant Pot Apple Chips
These instant pot apple chips are an easy and delicious snack for fall time.
Activity
Learn to make these cute paper plate turkeys this week!