This week we read about Paul asking the saints in Corinth to be "cheerful givers" to those in need. In this Come Follow Me FHE lesson, you will learn more about God's grace, and being joyful as we serve others. Our FHE lessons include three lesson plans for different ages, treat recipes, activity ideas, and more.
Scripture
Every man according as he purposeth in his heart, so let him give; not grudgingly, or of necessity: for God loveth a cheerful giver.
Hymn
A Child's Prayer | Children's Songbook, pg. 12
1. Heavenly Father, are you really there?
And do you hear and answer ev'ry child's prayer?
Some say that heaven is far away,
But I feel it close around me as I pray.
Heavenly Father, I remember now
Something that Jesus told disciples long ago:
"Suffer the children to come to me."
Father, in prayer I'm coming now to thee.
2. Pray, he is there;
Speak, he is list'ning.
You are his child;
His love now surrounds you.
He hears your prayer;
He loves the children.
Of such is the kingdom, the kingdom of heav'n.
Lesson
FOR CHILDREN
Activity: Help the children draw pictures of smiling faces and frowning faces. You can attach the pictures to popsicle sticks for easy handling by children. Sing "Smiles" from the Children's Songbook. As you sing have the children hold up their smiling face picture when they hear the word "smile" or "smiling" and hold up the frowning face picture when they hear the word "frown" or "frowning."
Ask: What makes you smile?
Read: We can find happiness in a lot of different ways. Our family and friends can bring us happiness. God wants us to be happy and has given us blessings that can bring us happiness. We can also find joy when we serve others.
Scripture: Read 2 Corinthians 9:6-7 aloud.
Ask: How can you be a "cheerful giver" in your family?
Video: Watch this video about serving others.
Read:
We can be a "cheerful giver" by smiling as we serve others. Serving others can be a simple act of kindness or something bigger, but the important part is that we are helping others. We can all find ways to serve those around us every day. Serving others blesses them and can bring us joy.
Testimony: Close with your testimony of being a "cheerful giver."
FOR TEENS & ADULTS
Video: Begin the lesson by watching this video on how we can become changed through the grace of God.
Ask:
What did you learn about grace from this video?
Scripture: Read 2 Corinthians 12:5–10 and think of what your own "thorn in the flesh" might be.
Ask: How does God's grace save us when we are going through trials?
Read: The Lord can save us from our trials and make our weakness stronger through His Atonement. We need to rely on our Savior and trust in His timing. In verse 8, Paul says that he asked the Lord to remove his trial three times before he found his relief. In our lives, we will experience times when we will not receive the answer or relief that we are praying for in the time we want. However, we can find hope in knowing that the Savior will not leave us and will help us through every step.
Share: Share an experience when you had to rely on the Lord's timing to get through a trial in your life.
Ask: What did you learn about Christ's character from the video and scriptures?
Testimony: Close with your testimony of God's grace.
FOR SINGLE STUDY
Read and study "It Works Wonderfully!" by Elder Dieter F. Uchtdorf to learn more about how to simplify your worship.
Featured Products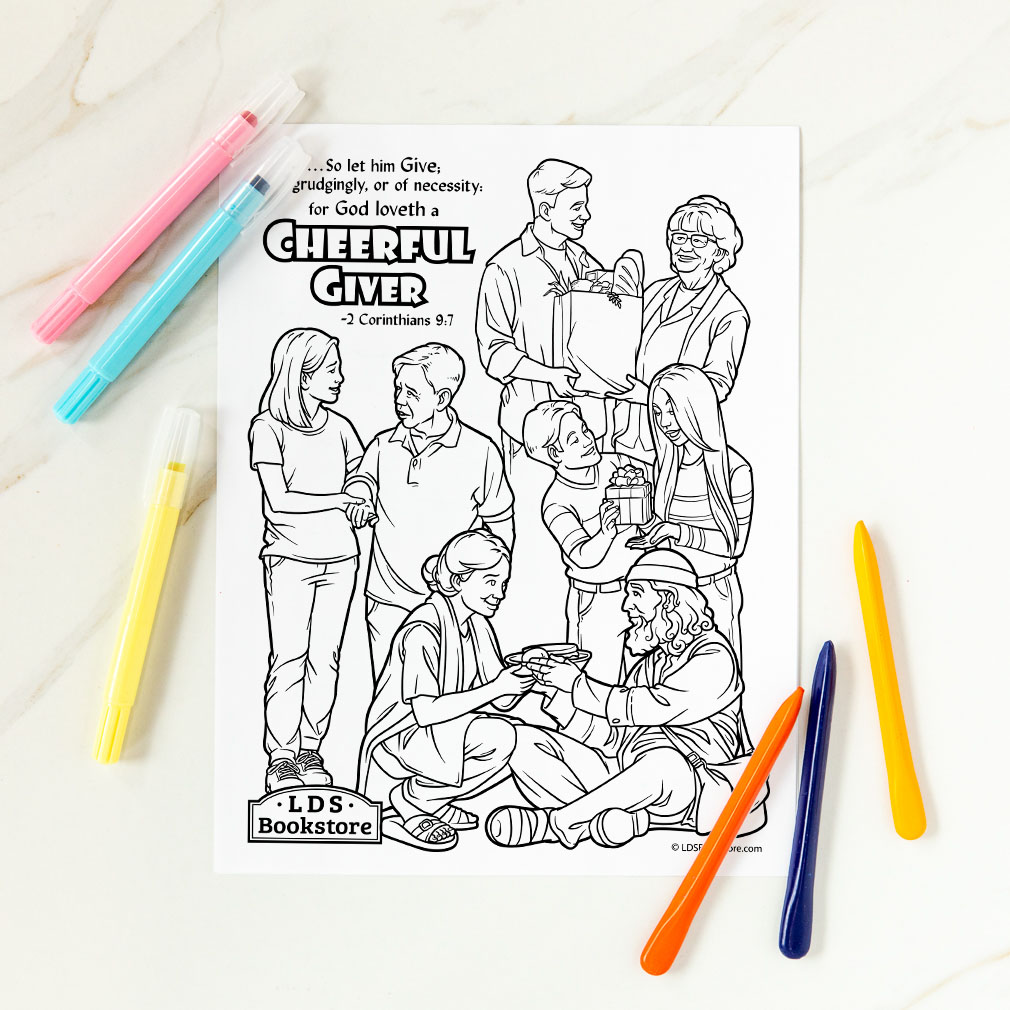 Peanut Butter Chocolate Dessert
Check out this delicious recipe for a peanut butter chocolate dessert this week!
Activity
Make these super cute and simple pom-pom smiley faces.