The epistle to the Hebrews teaches of the importance of making Jesus Christ the focus of our lives. In this Come, Follow Me FHE lesson, you will learn more about the names of Christ and what it means to have a softened heart. Our FHE lessons include three lesson plans for different ages, treat recipes, activity ideas, and more.
Scripture
And being made perfect, he became the author of eternal salvation unto all them that obey him.
Hymn
I Need Thee Every Hour | Hymn #98
1. I need thee ev'ry hour,
Most gracious Lord.
No tender voice like thine
Can peace afford.
[Chorus]
I need thee, oh, I need thee;
Ev'ry hour I need thee!
Oh, bless me now, my Savior;
I come to thee!
2. I need thee ev'ry hour;
Stay thou nearby.
Temptations lose their pow'r
When thou art nigh.
3. I need thee ev'ry hour,
In joy or pain.
Come quickly and abide,
Or life is vain.
4. I need thee ev'ry hour,
Most holy One.
Oh, make me thine indeed,
Thou blessed Son!
Lesson
FOR CHILDREN
Scripture: Read Hebrews 3:8 together.
Activity: Gather something absorbent (like a sponge or a washcloth) and something hard (like a rock) to use for this activity. Invite the children to touch the objects and describe how the objects feel. Put a few drops of water on each object, and point out that water soaks into the absorbent object better than into the rock.
Ask: What do you think it means to have a hardened heart or a softened heart?
Read: We need to have a softened heart so that we can accept the teachings of the gospel. If our hearts are hardened then we will not be able to absorb the truth and love that Jesus offers us.
Ask: How can you make sure you have a softened heart?
Share: Tell the children about a time when you were blessed because you softened your heart.
Scripture: Read 1 Nephi 2:16–19.
Ask: Did Lamen and Lemul have a softened heart or a hardened heart? What about Nephi and Sam?
Testimony: Close with your testimony.
FOR TEENS & ADULTS
Scripture: Take a few minutes to skim through Hebrews 1-5 and look for different names and attributes of Christ.
Video: Watch this video about the different names of Christ.
Ask: What is your favorite name or attribute of Christ?
Share: Share what your favorite name of Christ is and why.
Ask: What do we learn about Heavenly Father and Jesus Christ from these names and attributes?
Quote: Ask someone to read this quote from Elder Jeffery R. Holland: "In that sense Jesus did not come to improve God's view of man nearly so much as He came to improve man's view of God and to plead with them to love their Heavenly Father as He has always and will always love them. The plan of God, the power of God, the holiness of God, yes, even the anger and the judgment of God they had occasion to understand. But the love of God, the profound depth of His devotion to His children, they still did not fully know—until Christ came."
Ask: What can we do to be more like Christ in this quote?
Read: Christ teaches of God's plan and His love for each of His children. Christ did not atone for us for His own glory but for the glory of God. We too can strive to further God's work without seeking personal reward. We can also show our love for Him by keeping His commandments
Testimony: Close with your testimony.
FOR SINGLE STUDY
Study the talk "The Exquisite Gift of the Son" by Matthew S. Holland to learn more about the ways the Lord can help you through trials.
Featured Products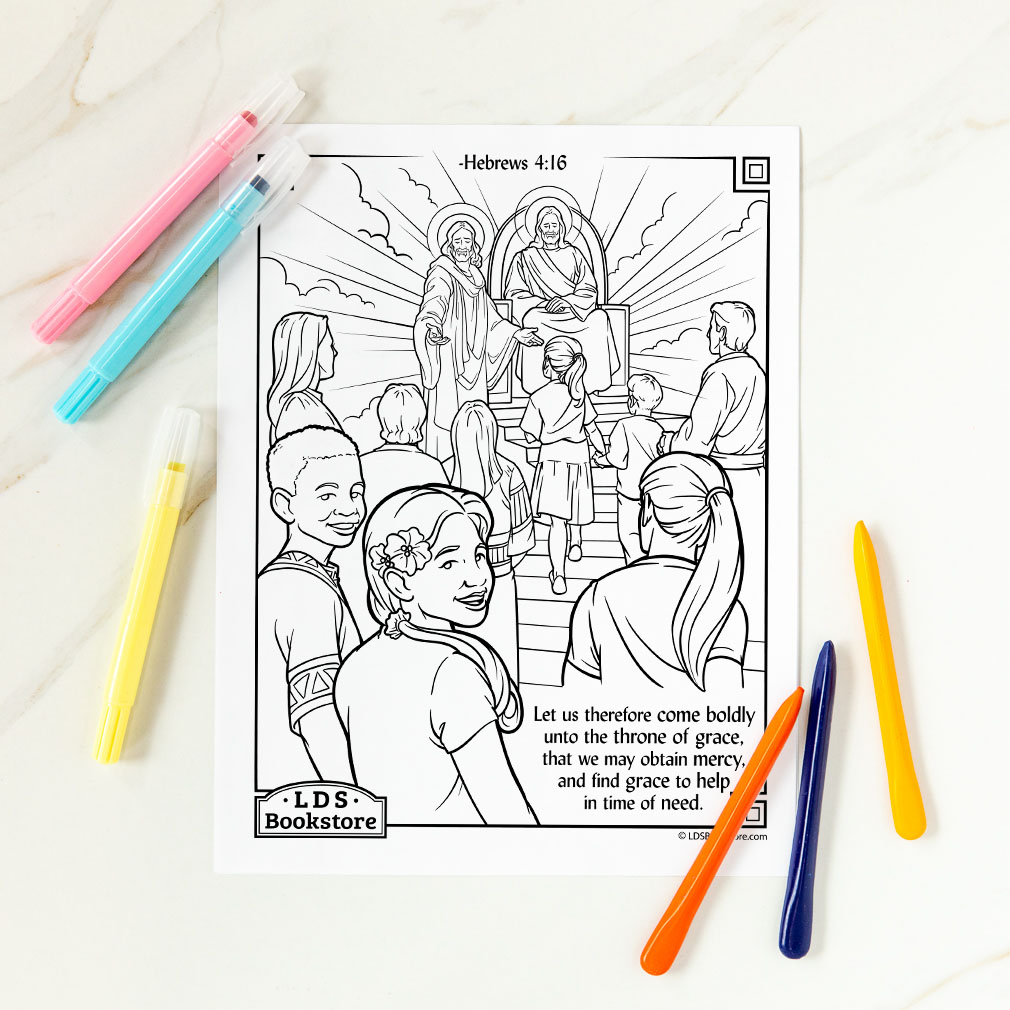 Pumpkin Rice Krispie Treats
As you celebrate Halloween this week make these cute pumpkin rice krispie treats!
Activity
Do you want to decorate pumpkins for Halloween, but you don't want to carve them? Try out some of these no-carve pumpkin decorating ideas!