Paul was a missionary called to bring the gospel to more people than the early church could have ever imagined. In this Come Follow Me FHE lesson, you'll learn from eternal gospel truths from some of his missionary trips. Our FHE lessons include three lesson plans for different ages, treat recipes, activity ideas, and more.
Scripture
And after he had seen the vision, immediately we endeavoured to go into Macedonia, assuredly gathering that the Lord had called us for to preach the gospel unto them.
Hymn
I Am a Child of God | Children's Songbook, pg. 2
1. I am a child of God,
And he has sent me here,
Has given me an earthly home
With parents kind and dear.
[Chorus]
Lead me, guide me, walk beside me,
Help me find the way.
Teach me all that I must do
To live with him someday.
2. I am a child of God,
And so my needs are great;
Help me to understand his words
Before it grows too late.
3. I am a child of God.
Rich blessings are in store;
If I but learn to do his will,
I'll live with him once more.
4. I am a child of God.
His promises are sure;
Celestial glory shall be mine
If I can but endure.
Lesson
FOR CHILDREN
Activity: Begin the lesson by helping the children create missionary name tags with their own names on them. Then help the children practice how they can be a missionary. You can teach them simple gospel truths they could share such as, I am a child of God, or I know that Jesus Christ lives.
Read: We don't have to be full-time missionaries to share the gospel with others. We can each share the gospel with those around us in our everyday life.
Ask: How can you start to be a missionary today?
Share: Tell the children about an experience when you have had the opportunity to be a missionary.
Scripture: Read or summarize the experiences of Paul and Silas in Act 16: 25- 34
Read: Paul and Silas were missionaries to the keeper of the prison. God knew the prison keeper was ready to hear the gospel and placed Paul and Silas in the right place to help him find the truth of the gospel. The Lord knows each of us and can place us in situations to be missionaries to others. We should all try to look for more opportunities where we could share the gospel with someone around us.
Ask: Who do you know that is a great missionary?
Testimony: Close with your testimony.
FOR TEENS & ADULTS
Watch: Begin the lesson by watching this video on Paul's teachings in Acts 17.
Read: Paul taught the people of Athens many unfamiliar doctrines to them. One of these precious truths that he taught them was that we are "the offspring of God". This is a truth we have been taught since we were little children and sang "I Am a Child of God" in primary. Understanding that we are God's children can help us come to know who He is much better.
Ask: What is the difference between being one of God's creations and being one of God's children?
Read: God loves each of his children and he knows them personally. As His children, there are no requirements to be worthy of His love, and His love will never go away.
Ask: How does the knowledge that you are a beloved child of God affect how you view yourself and others?
Share: Share an experience you have had when you have felt God's love for you.
Scripture: Read 1 John 5:2 "By this we know that we love the children of God, when we love God, and keep his commandments."
Ask: How can we show our Heavenly Father that we love him?
Testimony: Close with your testimony of Heavenly Father.
FOR SINGLE STUDY
Read "Missionary Work: Sharing What Is in Your Heart" by Dieter F. Uchtdorf. As you read this message look for new ways you can share the gospel with those around you.
Featured Products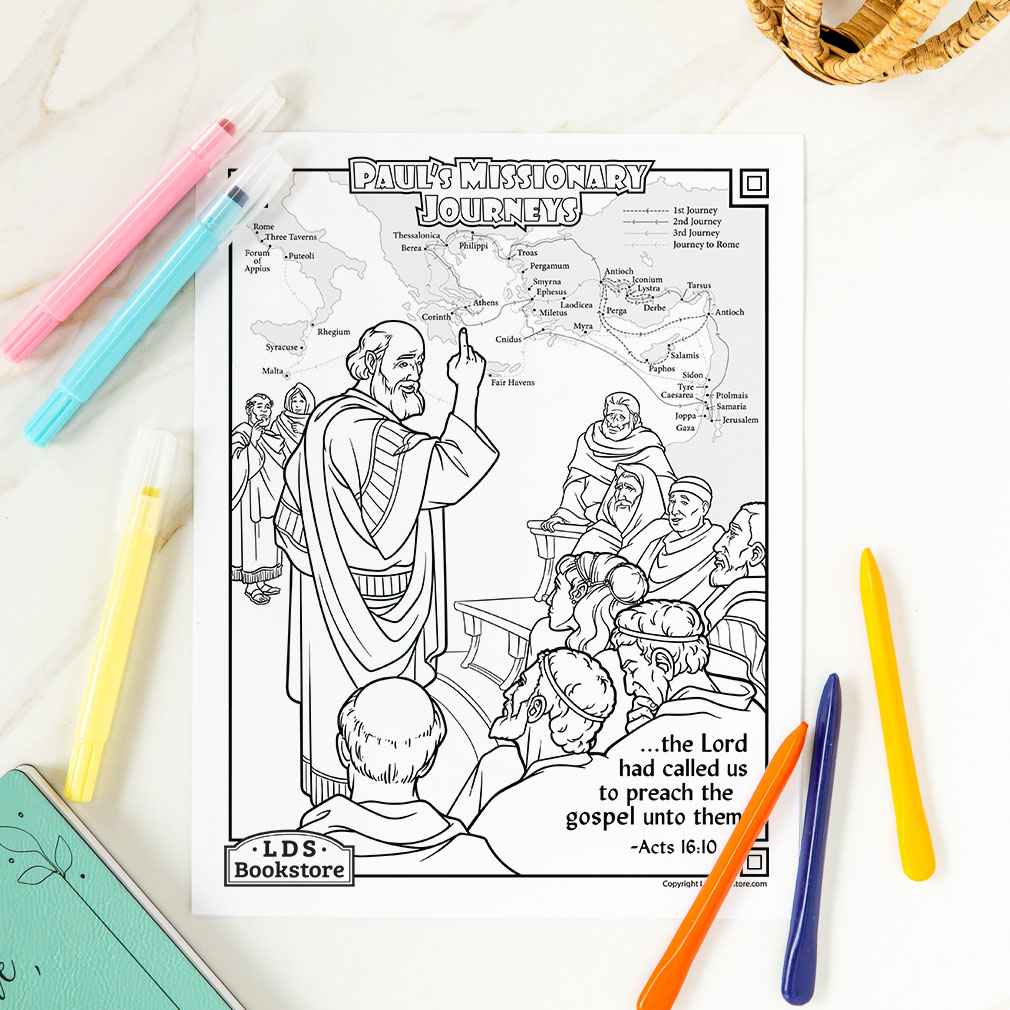 Homemade Oreos
Try out these delicious homemade Oreos this week.
Activity
Celebrate pioneer day by playing some of the games they would have played. Here is a list of 10 fun pioneer games.