Paul was not ashamed of the gospel and wanted to share it with the world. In this Come Follow Me FHE lesson, you'll learn more about becoming new through baptism, what it means to be justified, and how to accept God's grace. Our FHE lessons include three lesson plans for different ages, treat recipes, activity ideas, and more.
Scripture
For I am not ashamed of the gospel of Christ: for it is the power of God unto salvation to every one that believeth; to the Jew first, and also to the Greek.
Hymn
When I Am Baptized | Children's Songbook
1. I like to look for rainbows whenever there is rain
And ponder on the beauty of an earth made clean again.
[Chorus]
I want my life to be as clean as earth right after rain.
I want to be the best I can and live with God again.
2. I know when I am baptized my wrongs are washed away,
And I can be forgiven and improve myself each day.
Lesson
FOR CHILDREN
Activity: Start the lesson by showing the children a picture of someone being baptized. If any of the Children have been baptized ask them to share something they remember from that day. If they have not been baptized you can ask if any of the children have attended a baptism for someone else and what that experience was like.
Ask: Why does God want us to be baptized?
Read: When we are baptized we become clean and forgiven. Paul teaches us that baptism is a symbol of rebirth and becoming new in Christ. We know that because Jesus atoned for all of our sins there is hope in this life. When we are baptized we make covenants with God to help us walk in newness of life. Each week as we partake of the sacrament we are reminded of these covenants we made at baptism.
Scripture: Read the sacrament prayers (Doctrine and Covenants 20:77, 79)
Ask: What covenants do we make with God when we are baptized and when we take the sacrament?
Read: A covenant is like a promise with God. We promise to take his name upon us, always remember him, and keep his commandments. In return, God promises to us that we may always have his Spirit with us. When we keep our side of the promise God will always keep his promise to us.
Share: Tell the children about your baptism, or an experience when you have felt the Spirit with you when you kept your baptism covenants.
Testimony: Close with your testimony of the power of baptism.
FOR TEENS & ADULTS
Video: Begin the lesson by watching this clip of "His Grace is Sufficient" by Brad Wilcox.
Ask: What did you learn about grace from this video?
Read: Understanding grace can teach us a lot about the nature of our Father in Heaven and the Savior. There are no requirements we must meet to qualify for grace. The power of Grace will help us overcome sin and challenges in our lives. When we put forth our best effort grace will make up the difference.
Scripture: Read Romans 5:20-21, and 2 Nephi 25:23
Ask: When have you felt the power of grace in your life?
Share: Tell about your own experience with grace in your life.
Read: In the talk "The Gift of Grace" Dieter F. Uchtdorf said, "Grace is a gift of God, and our desire to be obedient to each of God's commandments is the reaching out of our mortal hand to receive this sacred gift from our Heavenly Father."
Ask: What can you do to reach out to your hand to receive His grace?
Testimony: Close with your testimony of the power of God's grace.
FOR SINGLE STUDY
Learn more about what it means to be justified this week by studying "Justification and Sanctification," by D. Todd Christofferson. You can also study justification in the Guide to the Scriptures.
Featured Products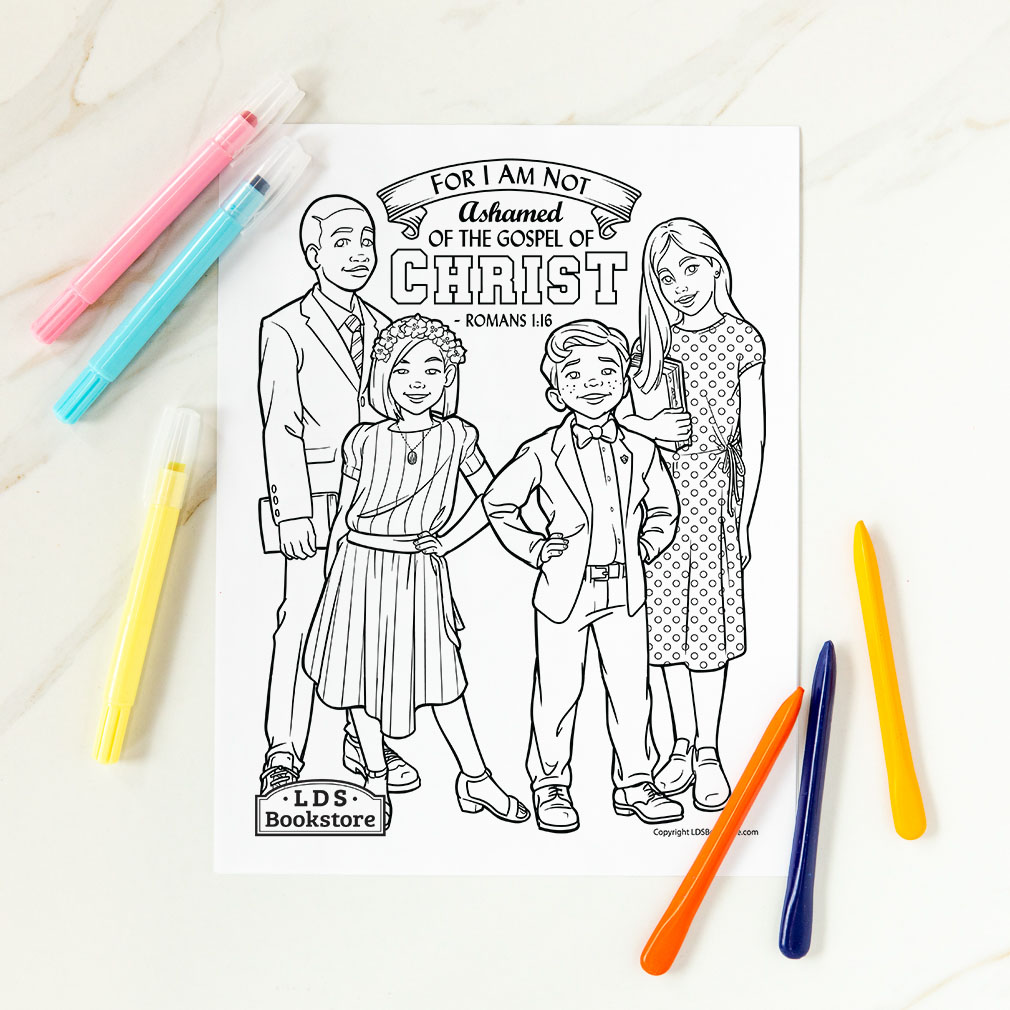 Watermelon Juice
This watermelon juice is the perfect treat for summertime!
Activity
Try making this super easy 3 ingredient cloud dough this week.