Both Elisabeth and Mary became mothers under seemingly impossible circumstances. We can learn from their stories today about how the Lord can make our dreams come true as the impossible becomes possible with His help. This FHE lesson contains three lesson plans for different ages, activities ideas, and more.
Scripture
For with God nothing shall be impossible
Hymn
Mary's Lullaby | Children's Songbook, pg. 44
1. Lullaby, lullaby, my little one.
Lullaby, my child so dear.
Thy precious life has just begun;
Thy mother holds thee near.
While Joseph watches through the night,
A star reflects thy radiant light.
[Chorus]
Lullaby, lullaby, my little one.
Lullaby, my child so dear.
2. Thy gentle head shall wear a crown,
For thy Father is the King.
Thy tender hands, so tiny now,
Have blessings great to bring.
Let all creation join my song,
For peace and love this night are born.
Lesson
FOR CHILDREN
Object Lesson: Give each child a piece of paper and ask them if they can find a way to step through it. Let them try. Then, take a plain piece of paper. Fold your paper in half on the long side. Cut some lines up the paper along the crease. Do not cut all the way to the top. Flip to the other side, where the paper opens. Cut down the middle of each strip, not going all the way to the end. Once you finish, cut all of the creases along the crease line. Gently open the paper and it should become a giant ring. Have the children step through it. Watch this video for a tutorial on how to do this object lesson.
Read: There are things that may feel impossible in our lives. But when an angel told Mary she should be the mother of Jesus, the angel said nothing is impossible with God. We need to have faith and follow the one with all of the instructions—our loving Heavenly Father.
Ask: What are some things that feel hard or impossible in your life?
Picture: Show a picture like this one of the angel Gabriel appearing to Mary.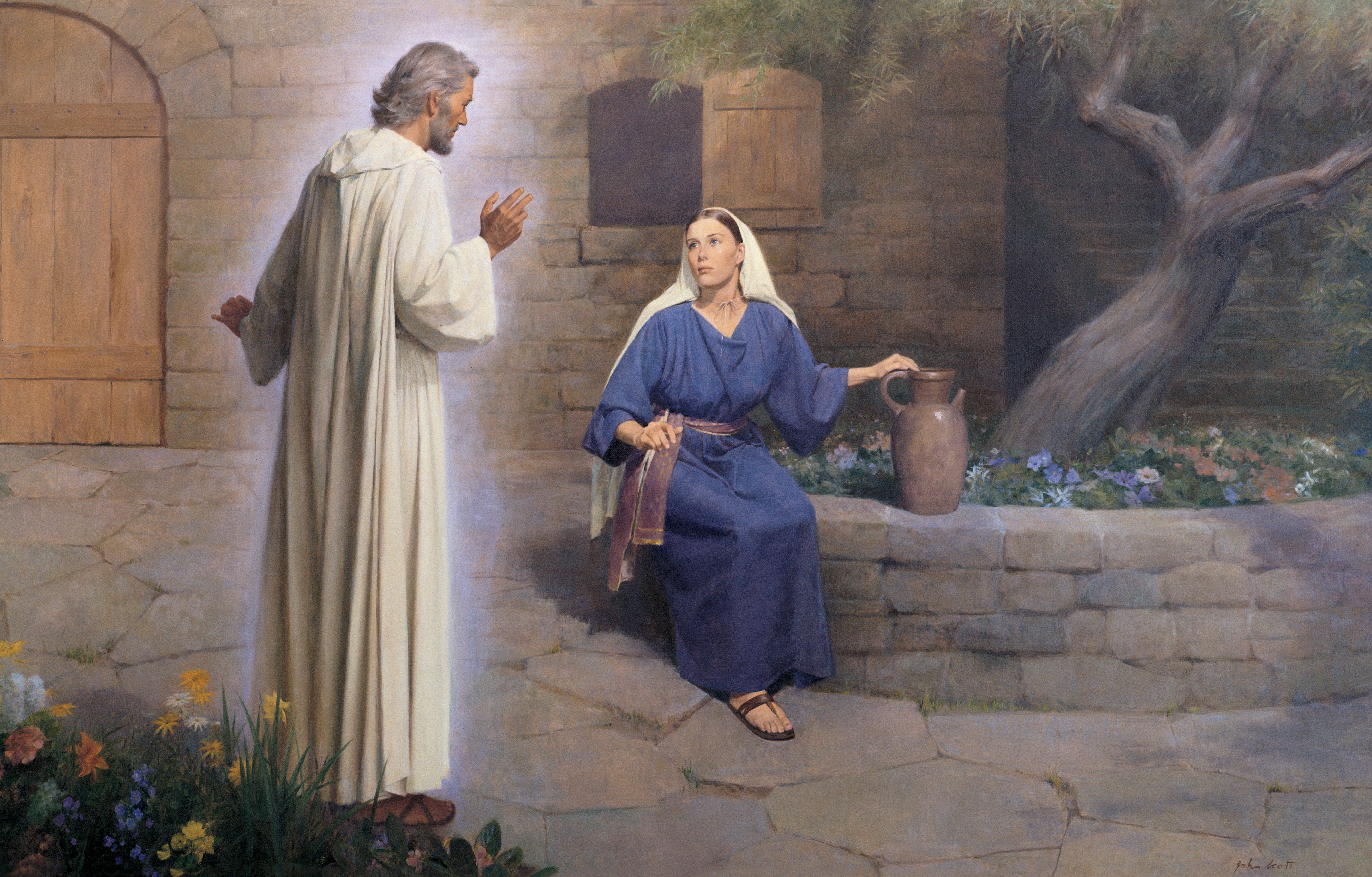 Read: When things feel impossible, we can learn from Mary. Mary didn't know how God was going to perform a miracle in her life, but she trusted Him. She told the angel she was willing and would obey God. We should be like Mary.
Share: Share a personal experience when God helped make something possible in your life.
Ask: What is something you can do to build your faith in God?
Testimony: Close by sharing your testimony of the principles taught in the lesson.
FOR TEENS & ADULTS
Ponder: Begin by giving everyone time to write down or ponder on something that feels impossible in their life.
Scripture: As a group, read Luke 1:5-25 together. Before reading, ask everyone to think about how they relate to this story.
Ask: How does this story relate to some of our experiences today? What does it teach us about trusting in God?
Read: President Gordon B. Hinckley once taught, "I believe that God will always make a way where there is no way. I believe that if we will walk in obedience to the commandments of God, if we will follow the counsel of the priesthood, He will open a way even where there appears to be no way."
When the angel Gabriel appeared to Mary, she had questions about how she could be the mother of Christ. She said, "How shall this be, seeing I know not a man?" The angel's response? "For with God nothing shall be impossible."
Scripture: Have someone read Luke 1:38 aloud.
Ask: What do we learn from Mary's response? How can we be more like Mary?
Share: Share personal experiences about how the Lord has provided a way for you when there seemed to be no way. Invite others to do the same.
Read: Elder Jeffrey R. Holland said, "Keep your eyes on your dreams however distant and far away. Live to see the miracles of repentance and forgiveness, of trust and divine love that will transform your life today, tomorrow, and forever."
Ponder: Ask everyone to ponder on what they originally wrote down and ask them to think about how they can believe more strongly in the Lord's ability to make their dreams come true.
Testimony: Close by sharing your testimony of the principles taught in the lesson.
Additional Video: If you'd like, watch this video together throughout any portion of the lesson.
FOR SINGLE STUDY
On a piece of paper, create three columns or sections. Label one Elisabeth, one Zacharias, and one Mary. Read through Luke 1. As you read, write in each column what each of these people did and how some of the things they may have felt. Ponder on times in your own life when you may have experienced something similar. Make a goal for how you can have more faith in the Lord for the impossible matters in your life.
Featured Products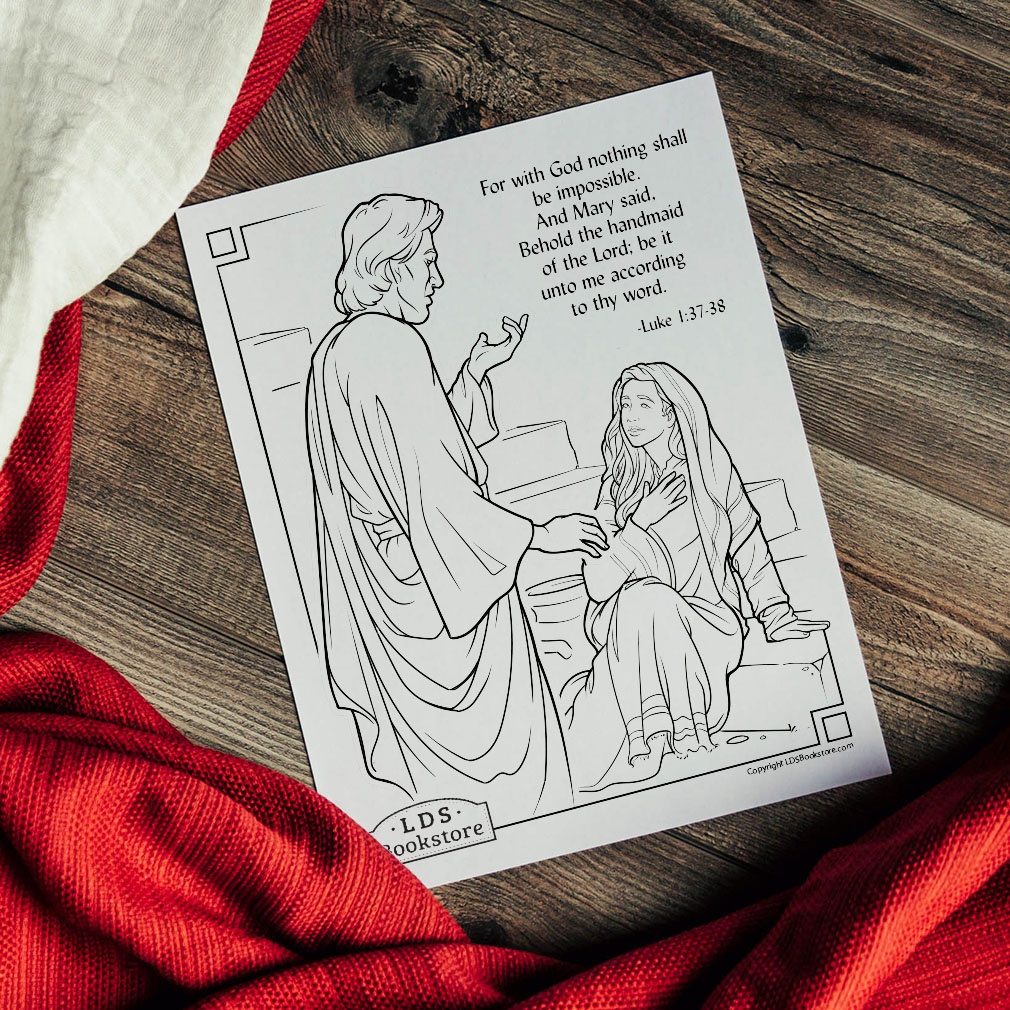 Treat
Funfetti Sugar Cookies
These funfetti cookies are colorful, yummy, and great for starting off a new year.
Activity
Use this magic balloon activity to continue discussing how God makes the impossible possible.