The Lord's mercy never ceases. His wrath often serves as a catalyst for His children to change, repent, and be brought again into His fold. How is the Lord directing you to draw nearer to Him this week?
Scripture
He stood, and measured the earth: he beheld, and drove asunder the nations; and the everlasting mountains were scattered, the perpetual hills did bow: his ways are everlasting.
Hymn
I'll Seek the Lord Early | Children's Sonbook, pg. 108
I'll seek the Lord early while in my youth,
And he will help me to know the truth.
I'll search the scriptures and find him there,
Then go to our Father in fervent prayer.
I'll seek the Lord early, and I'll obey
His living prophets in all they say.
I'll keep his commandments; his love will abound.
I will seek the Lord early, and he will be found.
Lesson
FOR CHILDREN
Teach: Habakkuk lived at a time when evil was all over the land. The Chaldeans (Babylon) were going to destroy Israel. Habakkuk sees what is happening to the chosen people of God and cries out to God asking why He doesn't relieve the suffering.
Read: Habakkuk 1:2-3
2 O Lord, how long shall I cry, and thou wilt not hear! even cry out unto thee of violence, and thou wilt not save!
3 Why dost thou shew me iniquity, and cause me to behold grievance? for spoiling and violence are before me: and there are that raise up strife and contention.
Teach: Habakkuk is asking how long they have to suffer. He is asking when the Lord will intervene. He asks God why He shows Habakkuk these terrible things.
Ask: Can you think of anyone else who went through something really hard and asked God for relief, but it didn't come right away? Or who felt alone in His suffering?
Teach: When Jesus was suffering and dying on the cross, He needed to know what it felt like for us to be separated from God through our sin. When His Father's presence temporarily left Him, Jesus said, "My God, my God, why hast thou forsaken me?" (Matthew 27:46).
When Joseph Smith was kept in jail for months (even though he hadn't done anything wrong), he wondered why God was allowing these bad men to keep him trapped this way.
Read: D&C 121:1-2
1 O God, where art thou? And where is the pavilion that covereth thy hiding place?
2 How long shall thy hand be stayed, and thine eye, yea thy pure eye, behold from the eternal heavens the wrongs of thy people and of thy servants, and thine ear be penetrated with their cries?
Teach: Joseph's and Habakkuk's and even Jesus's questions might sound like our own sometimes. We might ask, "Heavenly Father, when are You going to answer my prayers? When are You going to let these trials stop? Where are You?"
The Lord provides us with an answer to these questions. He said:
My [child], peace be unto thy soul; thine adversity and thine afflictions shall be but a small moment; And then, if thou endure it well, God shall exalt thee on high (D&C 121:7-8).
Video: Elder Wirthlin teaches that Jesus Christ knows our suffering because He has felt all our pains and sorrows. He isn't leaving us alone; He is giving us a chance to become as He is. Watch here.
Testify: When we endure our trials well (meaning, we trust the Lord and continue to be faithful to Him no matter what), He provides a way for us to become like He is and to live with Him again.
FOR TEENS & ADULTS
Read: In D&C 109:8, the Lord told His people to be organized and prepared.
Organize yourselves; prepare every needful thing, and establish a house, even a house of prayer, a house of fasting, a house of faith, a house of learning, a house of glory, a house of order, a house of God;
Ask: In what sorts of ways does the Lord want us to be prepared? Discuss how to be prepared physically, spiritually, even academically and emotionally. What would it take to be prepared in these ways? What sort of preparation is most important?
Teach: Our most important preparation is spiritual preparation. If we know how to receive personal revelation and we strive to worthily invite the Spirit into our lives each day, the Lord can teach us everything we need to know and provide a way for us. This does NOT mean we can ignore physical or temporal preparedness. It just means we can't ONLY be physically prepared and expect that to be enough. Growing our faith and the strength of our testimonies every day is critical. The Lord warned Zephaniah what may befall those who think their financial or temporal reserves will save them.
Read: Zephaniah 1: 14, 18
14 The great day of the Lord is near, it is near, and hasteth greatly, even the voice of the day of the Lord: the mighty man shall cry there bitterly.
18 Neither their silver nor their gold shall be able to deliver them in the day of the Lord's wrath; but the whole land shall be devoured by the fire of his jealousy: for he shall make even a speedy riddance of all them that dwell in the land.
Video: President Julie B. Beck shares some insights on how to bolster your spiritual reserves through spiritual preparedness. Watch here.
Testify: Building food storage and a financial reserve may be part of faithfully obeying the counsel of the Lord, but if only our food is in order and not our hearts, it won't be enough to fortify us in the days ahead. Our protection and our strength will come from the depth of our spiritual preparation.
FOR SINGLE STUDY
Consider or Journal: We may sometimes find ourselves wondering about the character of the Lord. What is He like? We read often of His mercy and deliverance, but we also read often of His wrath, jealousy, and anger.
How and why is the Lord simultaneously merciful and angry?
Read: Nahum 1:3, 7
3 The Lord is slow to anger, and great in power, and will not at all acquit the wicked: the Lord hath his way in the whirlwind and in the storm, and the clouds are the dust of his feet.
7 The Lord is good, a strong hold in the day of trouble; and he knoweth them that trust in him.
Consider or Journal:
Our God knows what it takes for us to be redeemed. We must accept Jesus Christ. We must be changed by Him. If we refuse to be changed by Christ, we are refusing the Lord's mercy and we are refusing eternal life.
In His mercy, the Lord promises wrath to those who refuse Him. It is a warning–the Lord's promises are sure. If He let us live in iniquity without consequences, that treatment might temporarily feel like mercy, but when we are refused entrance into His glory, we would wonder why we weren't warned.
The Lord's warnings serve as a reason to obey. It is merciful that He is trying to get us to obey. If we obey, we can be forgiven and richly blessed.
Featured Products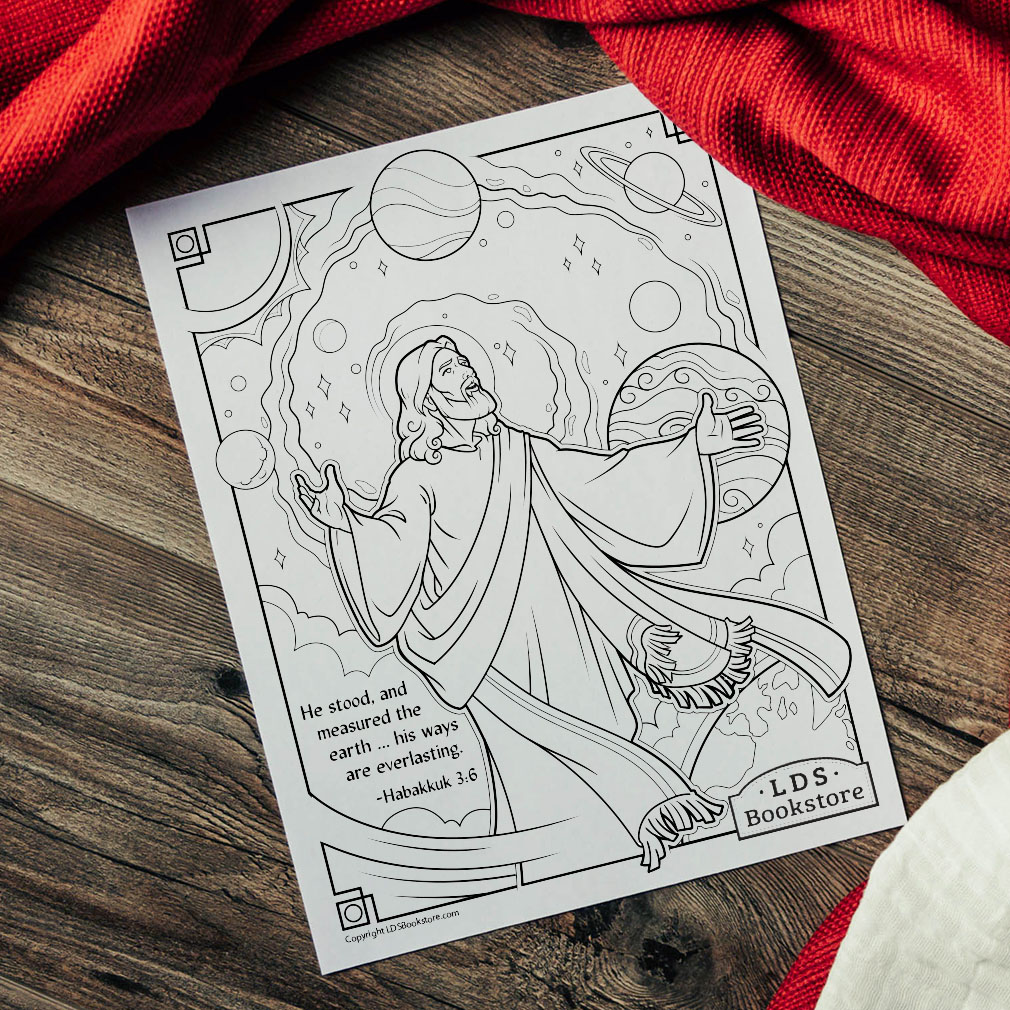 Treat
Soft Pretzels
Easier than you might think, these homemade Soft Pretzels can be served either sweet or savory!
Activity
In the name of temporal and spiritual preparedness, commit to add something to your own home storage this week and, if possible, commit to donating food to someone in need or to a food pantry near you. One fun way of doing this is getting your neighborhood involved.
Many food pantries post lists online for their most immediate needs. You can use this list to take with you on a neighborhood scavenger hunt! Here is an example of a scavenger hunt list for a food pantry.