No matter your age, it can be hard to focus during General Conference. With this free General Conference activity packet, your entire family can find something fun and inspiring to do. It features over 20 pages of resources, including ample note pages, coloring pages, multiple games, and more. You even get access to free coupons and giveaways.
Each picture below is a separate download. Just click on the picture of the page you want and it'll take you to a new screen. Then, you can either save the file to your computer or begin printing from your tab. Pick what pages you want!
This beautifully illustrated cover is great when you need to print off multiple packets and put them together for families, ministering friends, or youth groups.
This page features a special coupon for a more robust and detailed children and youth general conference journal with over 50 pages of fun activities.
Record announcements from General Conference on this page. It also features fun statistics about our worldwide church.
This is one of two family home evening lessons in the packet! It includes all the tools you'll need to prepare for General Coonference.
Below you'll find a series of bingo pages. When your family hears a word or topic, but a candy on the corresponding square. See if you can get a Conference bingo! All of the pages are different, so make sure to grab them all!
This coloring page features both ancient and modern-day prophets.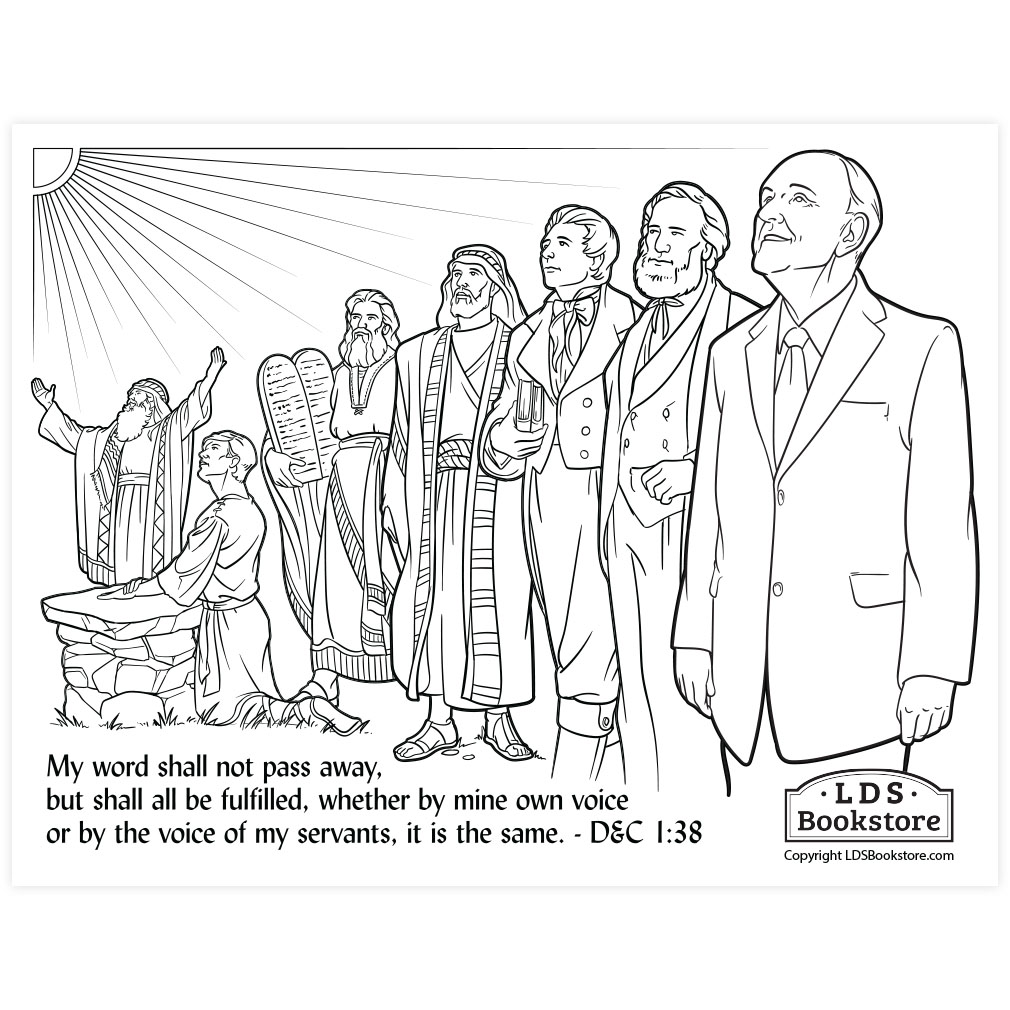 This coloring page was inspired by Doctrine and Covenants 61:6 and features a stained-glass design of Jesus Christ holding the world in his hands.
We've been studying the New Testament this year. This coloring page comes from Matthew 10 and features Christ giving priesthood authority to His disciples. That same power is with our apostles today!
This coloring page features children and the scripture from Romans 1:16. It's a great tool to remind others to share General Conference with others.
Find all of the last names of the prophets and apostles with this word search.
Here are the answers to the word search above. Don't look too closely if you want to solve the puzzle yourself!
Cinnamon rolls are a Conference tradition for many! Finish this fun cinnamon roll maze. It's good for older youth and teens.
Here's the solution for the cinnamon roll maze.
Here is a series of note pages. There are pages specifically for the prophets and apostles and then an extra note section.
This is the second FHE Lesson in the packet. It will help you review Conference and learn why the words of the prophets are so important.
Want to win fun stuff? Enter this cool coloring contest (it will go live a little bit closer to Conference so make sure to check the link the weekend of!) There's also a link to leave a review for this packet if you enjoyed it!
Here's an exclusive coupon for free shipping and a deal on colored scriptures!
Here's a bit more information about the makers of this General Conference Activity Packet. You can leave a tip if you enjoyed this free resource!
We have lots of resources for General Conference! Check them out here.