Kelsey Carlson has always loved art. From drawing on scraps from the Kindergarten scrap box to pursuing an education in Illustration at Brigham Young University, Kelsey done everything possible to pursue her passion. Now, she's using her talents to create beautiful depictions of LDS temples.
It all began when Kelsey decided to start gold foiling. She thought of images that would translate well into the medium and decided the Salt Lake City Temple would be a great choice. She drew the temple, inked it, added the gold foil by hand and loved the result.
"After deciding that doing more temples would be something that would bring joy to other people and some encouragement from my mom I decided to do more temples – now I'm slowly doing more and more as people request new ones to be drawn. It's been fun to see people get excited about my gold foil temples and want one for their own home," Kelsey said.
"I know that the prophets have counseled that everyone should have a picture of the temples in their homes. I have created a fun contemporary way to enjoy a picture of the temple and remember how important it is in our lives. I have such a testimony of temple attendance and the blessings it can bring into our lives if we attend often. It's an important part of my life."
You can check out all of Kelsey's work at her website.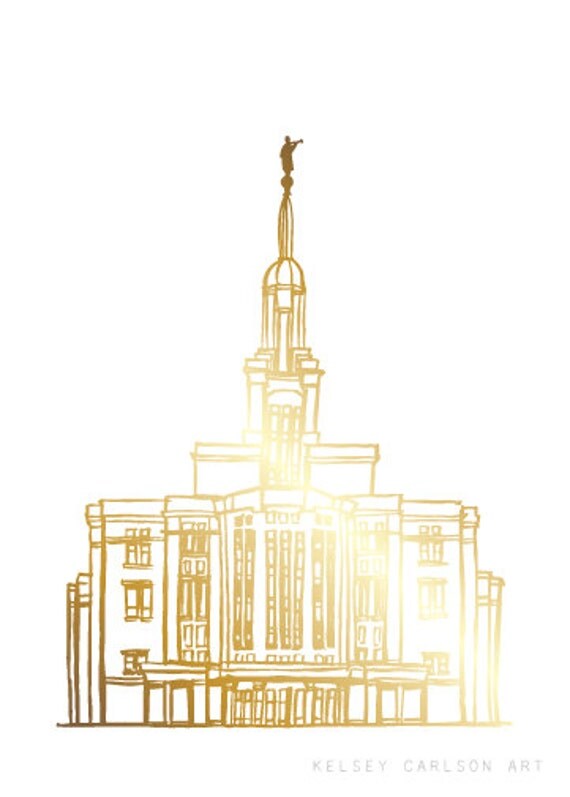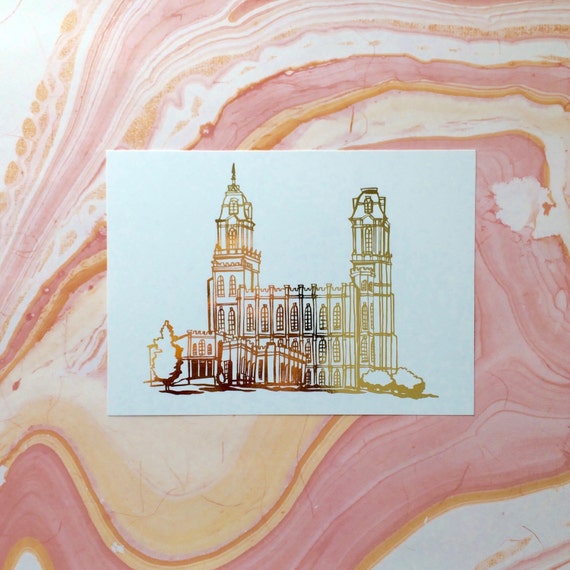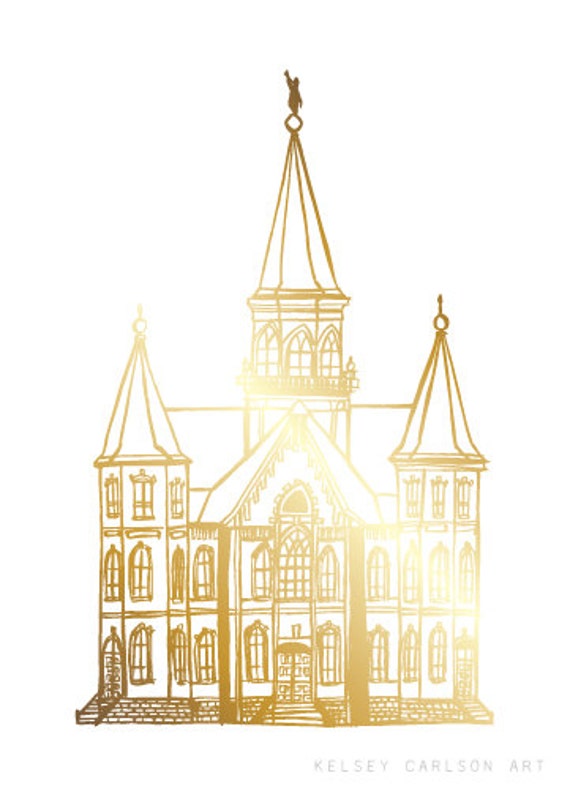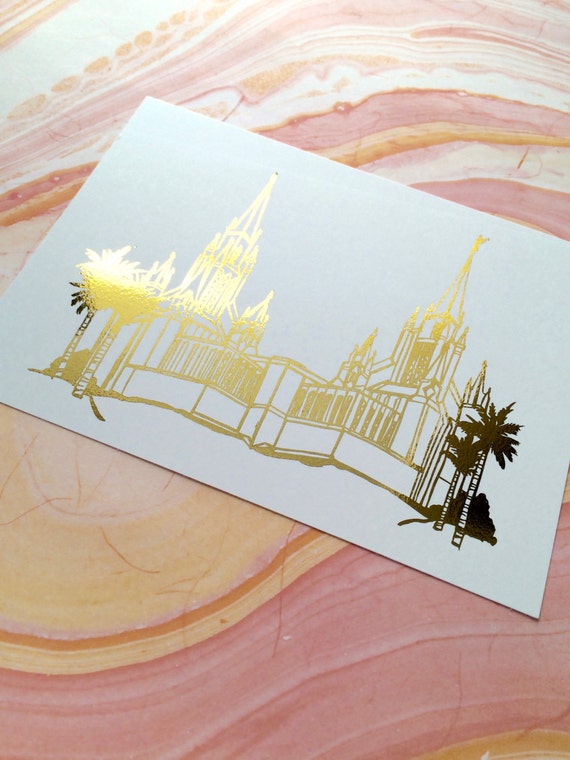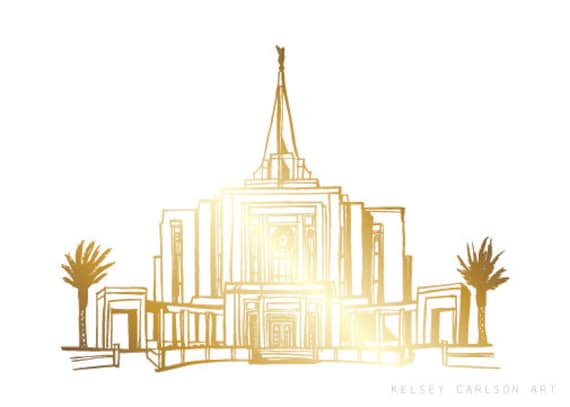 Interested in buying a gold foil temple for yourself? You can do that too at her Etsy shop.